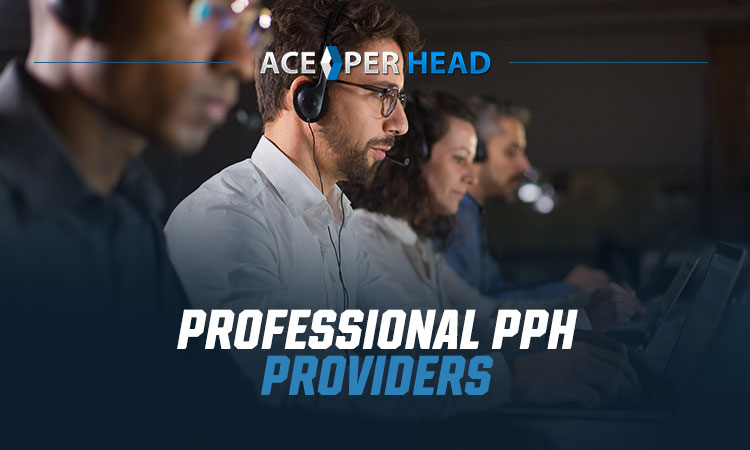 People across the world spend about $702.45 billion legally gambling each year. If you love to place sports bets and are looking to move up in the gambling world, starting a PPH gambling business may be a good idea.
Working with top-notch providers who build gambling sites can get you off the ground ASAP. Read on to learn how pay per head bookie providers can help.
Why Choose Professional Bookie Services?
When opening a business, you're making a name for yourself. This is especially important in a huge and constantly-growing industry like sports betting. It's important that you invest in services that will make your gambling website stand out.
Professional bookie services are run by experts that know the ins and outs of the betting market. They know exactly what modern bettors want to see and can keep your site appealing to the current market.
They also have the technical skills necessary to make your website look awesome and entice bettors. You'll get a professionally-made, flawless-looking website that doesn't suffer from amateurish construction. All you need to do is tell the pros your idea and they'll make it look amazing.
What Makes Ace Per Head the Top PPH Provider?
Top professional PPH providers like Ace Per Head can help you succeed beyond web design as well. Our experts will help you update and maintain your website. This will keep it quick and cutting-edge while preventing lag and downtime.
Professional services also offer state-of-the-art security features pre-integrated into the platform. The same applies to other features like integrated score tracking, multiple payment methods (including crypto), automated payouts, player watch reports, and real-time wager alerts.
Support is another great thing about professional PPH software gambling services. Ace Per Head offers a 24-hour agent call center to assist you whenever you need it. We also have a player hotline to help your gamblers when they need assistance, so you won't need to do more work than necessary.
What Makes Professional Gambling Sites Successful?
About 75% of people judge how reputable a business is by the construction of its website. Bookie businesses are no exception to this rule.
When you have a well-designed website, gamblers will judge you as fair and reputable. This is important because gambling requires a lot of trusts when working with large sums of money.
While Ace Per Head takes measures to protect player privacy, it's still important to show that you care about their experience. You'll get more players and ultimately make more money.
Working with sports betting experts also can help you get in with new markets. PPH providers know what bettors around the world want to see. They can offer design suggestions based on what people are interested in at locations you want to expand to.
They also can help you figure out what teams and events gamblers there are interested in so you can begin to reel in new players.
Invest in Pay Per Head Gambling Services
While there are many professional providers for gambling sites, Ace Per Head offers more features and support than alternatives.
Our experts are excited to show you how we can work together to grow your budding bookie business. Start a 6-week demo period completely free of charge and obligations!