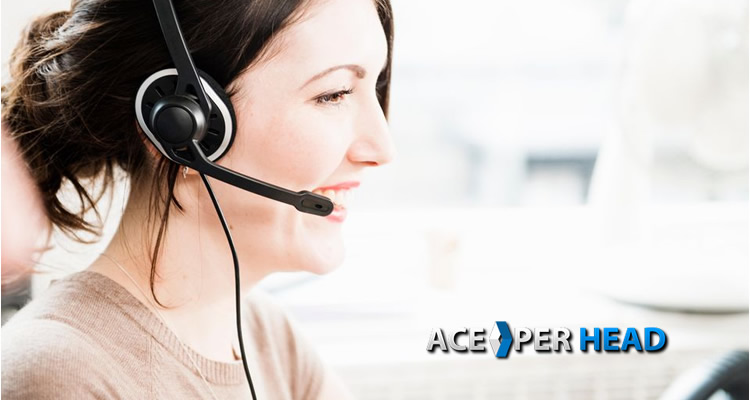 We live in an age of instant gratification, and it seems that every business has gone to great lengths to streamline their businesses and provide quick self-service features directly on their websites in an attempt to minimize the need for waiting for a response from a fellow human being.
Has the Internet Killed the Contact Centers?
Self-service features like frequently asked questions and help desks that direct you to blog posts are a double-edged sword, while it is true that there is some gratification in finding the information you need without having to ask for anyone's help, most of the time these canned responses miss the mark entirely and leave clients feeling frustrated because they spend their time looking for answers that were not provided and now they need to spend more time sending an email and waiting for a response which could take up to 24-48 hours.
When it comes to online betting sites, waiting that long is simply not an option, players won't make contact unless they have an issue with their wagers and these are time sensitive. For this reason, most online venues that have closed their contact centers have experienced a blow to their customer satisfaction levels.
A price per head call center is absolutely necessary, the response times when you are speaking to a person directly are much lower than trying to figure out the answer on your own, and this improves customer satisfaction 10x.
What is the Value of Human Interaction?
Quality service is something that cannot be easily measured because it is inherently subjective, I could be happy just because someone answered my question quickly, while someone else may complain that the tone of voice used by the customer service representative was not to their liking.
But, ask any agent if they prefer to review help desk articles or read through the site's frequently asked questions rather than speak to a customer service rep, and I guarantee you 9 out of 10 would rather speak to another human being.
There are several reasons for this:
The answer to your question could be available online, and the resolution to your problem could be simple and easy to follow, however, to get to it, you first need to know how to phrase your questions, otherwise, you won't find the help you need.
Sometimes your issue is not a common problem experienced by the majority of agents or players, therefore the answer won't be included in any website content.
It is easier to explain an issue to a human being than to a machine, and humans can understand and gage the sense of urgency in a situation, if the game is set to go off the board in 3 minutes, you need a solution now, not in 1 hour.
Although it is difficult to place a real dollar value on human interaction, the fact that a lot of industries are going back to their traditional call centers means that automation and self-service features in client services did not live up to the hype.
Why Have So Many Pay Per Head's Foregone their Call Centers?
Technology has a way of changing our lives, in many cases for the better; in some instances, it makes completing routine tasks faster and simpler, it also serves to reduce costs, and this is, unfortunately, the most common reason why price per head call centers seem to be a thing of the past.
Not having to invest in hiring qualified personnel, training them to the standards you know your clients deserve, not to mention the increase in payroll costs, can save a pay per head company hundreds to thousands of dollars a year.
But, the real questions should be, is compromising the quality of the service provided worth whatever savings the company is able to quantify? The honest answer is no! If your price per head says otherwise, they are either blatantly lying or are clueless as to how much business they have lost or are in jeopardy of losing, neither of these scenarios is good for your online gambling business.
Working with a clueless price per head service means your business is at stake, your players could be so frustrated that they start looking for other options, I should not have to explain how bad working with people you know are lying to you is.
Another issue pay per head companies faced and a reason many simply decided to give up and go the digital way, was poor service, running a quality call center is more difficult than you realize, not only do you need qualified personnel, you also need to know how to manage this to ensure all hands are on deck when needed. Then there is the technology component, it takes a lot to make sure your phones, internet and chat all work properly and don't crash at crucial times.
For a lot of price per head companies, the cost and lack of management experience meant they missed the mark more often than not, and this reflected poorly on their operations. The solution, close down the price per head call center, install a help desk solution, and have 1 or 2 customer service reps answering emails during the day. Believe or not, for many this was actually a step up in their service quality.
Where to Find Quality Service
If you want the best of the best and not have to pay an exorbitant amount of money for it, then there is only one place I can recommend that offers top services in all areas of the price per head business, from sharp lines, quick and accurate grading, tons of betting options and markets, experienced line managers, top of the line technology and the best customer service and that is www.AcePerHead.com.
I am not too picky when it comes to accents, as long as I can understand and be understood by the person on the other side of that phone I'm good, but, I get how some people are irked with accents, if you happen to be one of them, you are in luck, these guys have a staff of American speaking reps, you won't have to worry about accents at all.
The value of human interaction in the digital era is actually priceless, so don't deny your players and yourself the experience, sign up with AcePerHead.com today!