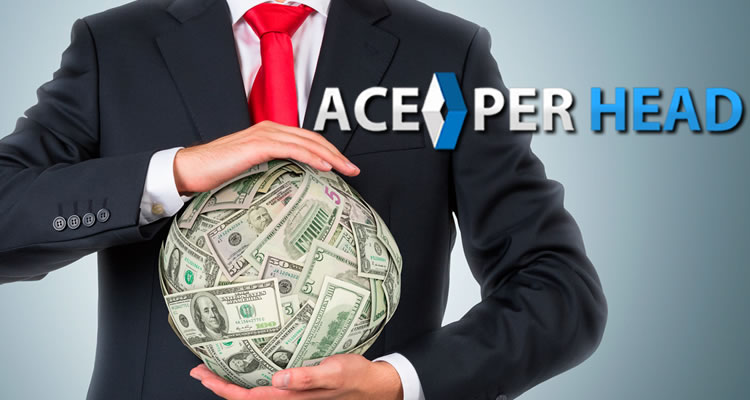 As new technology develops, sports betting has been increasingly moving online. In fact, more than 80% of bets are placed with online bookies in some areas of the US.
Using a price per player sportsbook is essential if you want to make it as a sports betting agent. Here, we're going to discuss the ins and outs of this technology and how it can benefit you. Read on to make the shift from traditional to online bookmaking a smoother transition.
What Is Price Per Player Sportsbook Software?
Price per player sportsbook software, also known as pay per head (PPH) technology, is a simple SaaS platform for sports betting. Bookies can rent betting software, infrastructure, and full support staff to help them run all aspects of their business.
The agent pays a fee to the platform operators and allows the operators to fully manage their bets. This bookie no longer manages all the data about teams, wins/losses, smaller bets on home runs and touchdowns, and player information alone. Management is exported to a third-party PPH company like Ace Per Head.
These platforms are called 'price per player' or 'pay per head' because the bookie pays a fee for each client that they work with. This fee is usually around $10, but it can vary depending on the number of players that you have overall. Larger, more frequent users can sometimes access lower fees for each player.
So, What Is the Role of the Bookie?
Make no mistake- you as a bookie are anything but obsolete when you hire PPH services. You still have full control over all aspects of your online sportsbook. The boards, lines, limits, and players are still yours to configure and make decisions about.
In-house operators simply do what you ask. Price per player operators are there to help and serve you rather than to remove your role in the sports betting world.
You also have complete control over what your bookie website looks like from both the agent and player ends. You can use any number of customizable templates that we offer or ask for help in designing a custom website.
You and your users can easily access a dashboard featuring information about payments and payout, what teams are doing well what their records are, and bets that have been placed before.
This makes your business easier for you to manage, but it also boosts your transparency. Your clients will therefore feel confident placing trust in your services.
What Are Its Benefits?
In addition to getting assistance managing a lot of information, there are many benefits to setting up online bookie services with PPH experts.
You will have increased security because price per player services have access to professional-level multi-factor authentication tools. This ensures that client's personal and financial data will not be lost or stolen and that you preserve your reputation in the bookmaking industry.
You also will save a lot of time that you would otherwise spend carefully watching each and every game that people bet on. You won't need to undergo the stress of tracking all analytics and aspects of each game by yourself. This lets you rest easy that all players get the money that they're owed since no mistakes can happen.
Financial Advantages
Boosting your security and overall reputation has a lot of financial advantages. More people are likely to trust in and place bets with a bookie who has positive reviews. This will not only reel in new clients but will also help you hold onto old ones, even those who have lost in the past.
You also will reap the financial advantages that having more time gives you. Our 24/7 call center will communicate directly with clients for you so you no longer need to wait by the phone. This is, of course, a secondary advantage to automatic score tracking so you don't need to meticulously keep track of all bets placed and the teams that they were placed on.
You can use this time to sign on more clients, come up with innovative new ways for people to bet on their favorite teams, and ensure the highest bettor satisfaction so that you can come out above your competitors.
Full Mobile Capabilities
As of today, over half of consumers worldwide primarily use mobile devices to access the internet. This percentage will be up to 72% within the next five years. It's important that you have a mobile-compatible betting platform to keep up with what gamblers want, and PPH software is fully compatible with both iOS and Android smartphones.
Our software automatically comes fully mobile-ready. You don't need to worry about reconfiguring and reworking the platform to make it accessible to these users.
Sportsbook Expansion
Finally, the simplicity of a price per player platform allows you to expand your sportsbook. You can keep track of and allow bets on more teams and more sports than ever before. While a traditional bookie may only have time to take bets on baseball, you'll be able to get help tracking events and can expand to take bets on an infinite number of sports.
You also will be able to take many payment methods including international cryptocurrency. People around the world will also be able to contact you directly online or speak with agents at our call center. This allows you to extend your reach to gamblers around the globe.
Get Started With Your Online Sportsbook
Now that you know the ins and outs of using a price per player sportsbook, it's time to get started. Request a software demo of Ace Per Head's online sports betting software for agents.
You can also get a player demo to see what your online bookie services will look like from the user end. This will allow you to better optimize your page and create a site that new and old bettors alike will look forward to frequenting. We look forward to helping you grow your bookie business!