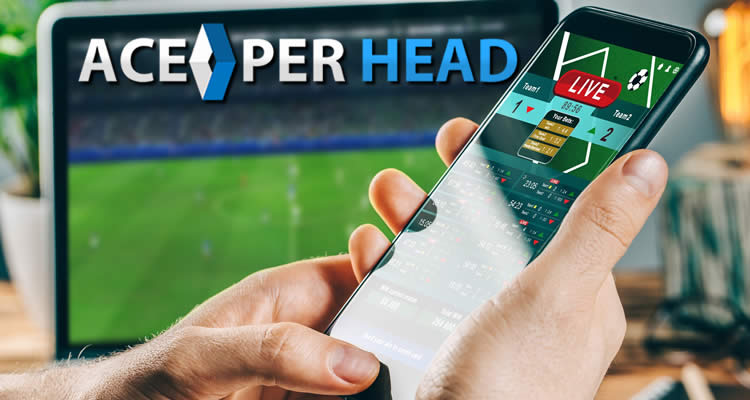 The sportsbook business is a multi-billion dollar a year profitable business that is 365 days a year. Whether it be the NFL, MLB, NBA, NHL, FIFA Soccer, ATP, WTA, PGA or one of the many other sports that are played around the world, there is an event every day of the year, which means you can bet every single day of your degenerate life.
Each year the sports gambling business is growing and becoming more popular with the youth of the world. As sports betting becomes more popular, so does the pay per head industry.
The pay per head industry is simply a term that is used for Bookies or Agents that take action for a group of players. Now that we are living in the 21st century and we are blessed with the technological advancements of the internet, computer, and mobile devices, players can wager from anywhere in the world, 24 hours a day. Also, Agents do not need an office full of phone clerks and a lines team, to accept the continuous flow of wagers from their clientele. Instead, Bookies can outsource this entire full service and only worry about payments. The service that Agents are using is now popularly called Pay Per Head. This designation simply means that Agents can now pay for a fully incorporated site, and service for a small fee that is easily determined by a number of players they have activities each week.
For example, most of the competitive and efficient pay-per-head companies (such as our humble selves) charge from $10 per active player per week. This simply means that if a player has at least 1 graded wager during the week then they only pay a usage fee of $10 for that player. Considering the average bettor bets a couple of hundred dollars a week, bettors lose over 65% of the time, and they pay a 10% vig for almost every bet they make, the potential earnings from each player far exceed the minimal cost of $10 a week. Looked at it another way, if a sports bettor bet every single week of the year, it would cost an Agent only $520 to keep the player active on a fully running website for the entire year. This $520 hypothetically costs a year for a full-time player and is extremely small considering the volume of action, and potential volume of losses the player will most likely have.
Sure some players will win, but there is a reason why gambling is a growing multi-billion dollar industry: on average, and in the long term most players lose. Casinos around the world have built exotically fancy hotels and businesses off of gambling losers. In addition, the more players an Agent has the more the players will lose overall.
In addition to the pay-per-head industry growing at the same rate as the earlier tech stock boom in the late '90s, the industry is exploding into the arena of mobile phones. Most people, even people in third-world countries have smartphones, and yet the pay per head industry has lagged behind the rest of the world in taking advantage of this massive trend. While most providers offer a "mobile" site, it is not optimized for the phone, it may not work on tablets, and it is hard to use.  This is incredibly damaging to agents since as much as 75% of all web traffic in the sportsbook industry is mobile, which means many players are unable to do what they want, when they want, on the device they want.
Some in the PPH industry — the few leaders such as ourselves — have used this to our advantage and have been creating properly optimized "responsive" mobile sites for years that people can easily use from anywhere they are in the world.  This includes our player backends, our agent reports, and even our casino, and VIP live betting platform. The mobile pay per head website allows gamble on-demand because making wagers only takes minutes and can happen while players are out at the bar, at a restaurant, or hanging out with friends. Remember, the more they bet, the more they lose!  This is why a strong mobile offering should be your top priority.
As the mobile pay per head service improves and grows, this directly increases the volume of betting on sports, which then adds to the increase in potential earnings. The more accessible it is to bet than the more people will bet, and as the frequency of betting increases, the direct result is bettors losing more money. Betting is a vice, and people always put money aside for vice's, even when times are economically tough.
Not only are mobile pay per head sites allowing bettors to bet from anywhere, but they are upgrading their platforms to include in-game live wagering complete with game casts. So not only can bettors bet on the game, but they can go a step further and bet on a game that they are watching from the palm of their own hand. A fully-formatted and operationally mobile site is an absolute must if you want to be apart of this exploding pay per head industry.
There is no better time than now to start becoming an Agent yourself. However, just remember that while you are searching for a pay per head provider, make sure to check out their mobile pay per head site and actually view it on the phone, because now more bets are made on a mobile device, than any other device or method available. At AcePerHead.com, we are committed to mobile space, and optimize all of our products for all devices.