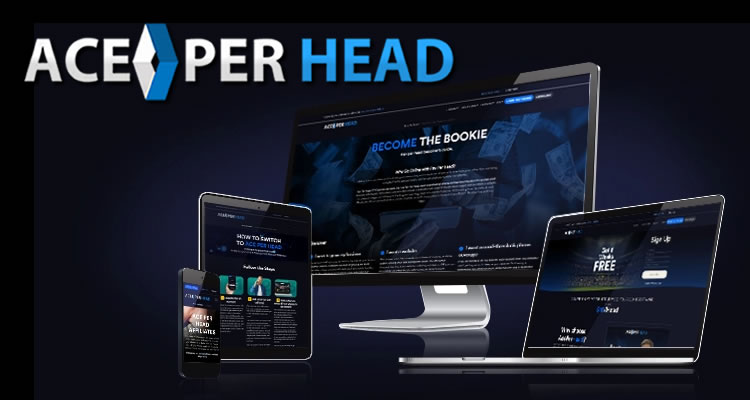 Do you want to become a bookie in 2023? It's never been easier to start a sportsbook and get a bookie business off the ground.
Pay per head services like AcePerHead have made it so simple to offer your sports betting clients all the latest bookie odds. You can do it directly through your very own sports betting website and keep tabs on all your clients' wins and losses in the process.
So, how much does AcePerHead cost? We're going to answer this question below and provide you with pay per head tips that'll help you make the most of your first bookmaking experience.
How Much Does AcePerHead Cost?
If you'd like to use a pay per head service like AcePerHead, there will obviously be a cost that'll come along with doing it. But you'll be happy to hear that AcePerHead won't cost you that much at all in the grand scheme of things.
In fact, access to AcePerHead's innovative bookie software will cost you as little as just $3 per head. That'll be nothing compared to what you can make when you use pay per head services to become a bookie.
Some bookies may end up spending more than just $3 per head. Your costs may increase if you decide to pick out popular add-ons like live wagering or an online casino. But the extra costs may very well be worth it when you consider the additional revenue streams these features can provide.
What Makes AcePerHead The Best?
Investing in the best bookie software will be worth it for so many reasons. First and foremost, it'll give you an opportunity to provide your sports betting clients with a very professional-looking website without you having to create it yourself. They'll feel more confident about placing bets through you when you have a site like this available.
AcePerHead will also make it so easy for you to monitor how much money your clients are winning and losing during a given week. It'll give you a general idea of where your bookie business stands, and it'll also enable you to adjust your clients' limits as necessary.
Plus, with a starting price of just $3 per head, AcePerHead is a steal. You'll be able to make so much more money with AcePerHead than you would be able to otherwise, and it'll come at almost no cost to you.
AcePerHead Top Promos
If you'd like to try AcePerHead, one of our biggest price per head tips would be to take advantage of the 6-week free promo that's available to you. It'll allow you to see how AcePerHead works without making a huge financial commitment on your part.
We can promise you that it won't take 6 weeks for you to realize why AcePerHead is such a well-respected pay per head service.
Put Pay Per Head Tips to the Test
Would you like to test out AcePerHead to see how you like it? We can give you immediate access to our 6-week free promo when you sign up for an account with us.
We can also give you a variety of pay per head tips that'll allow you to make the most of our bookie software. Create an account now to get started.