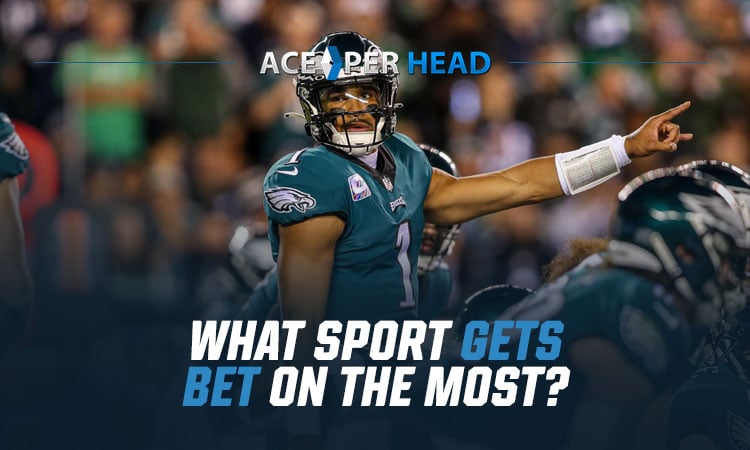 While there are only about 200 internationally recognized sports and events, there are likely over 800 sports that people play around the world. Some are naturally more popular than others. While cheese rolling and camel jumping are amazingly unique, people aren't likely going to place bets on them online.
Here, we're going to talk about the most popular sports that online bookies should offer. Read on for some online betting ideas that will have you reeling in cash in no time.
The Most Popular Sports in the US
Unsurprisingly, football is the most popular sport for Americans to bet on. Last year, 81% of sports betting enthusiasts placed an NFL wager. Even those who bet on other things are extremely likely to put some money down on their favorite football teams.
As a bookie, this is where most of your revenue will come from. Most sportsbook agents estimate that over 70% of their profits come from NFL bets.
This makes sense considering that there are weekly pick 'em pools for NFL events. Props betting also gives people many options for what to bet on. Fantasy football also generates interest that gives people motivation to bet.
What Other Events Do People Love?
Basketball is the second most popular sport to bet on in the USA. 54% of bettors have placed bets on NBA events. Basketball is also most American's next-to-favorite sport to watch, so many people betting on it makes sense.
Americans are sports enthusiasts in a broad sense. People also enjoy betting on major league baseball – 44% of sports bettors have put money down on MLB events.
College football, soccer, hockey, and boxing also have a fair number of bettors. Over a quarter of sports betting enthusiasts will bet on one of these events.
Betting on Sports Worldwide: Are the Numbers Different?
Global betting figures look far different from those in the US. Soccer is doubtless the most popular sport in the world for both watching and playing. Online bookies across the world generate about $1 billion worth of annual revenue from soccer bets alone.
The popularity of American football has made it the second most popular sport in the world. However, horse racing is a close third.
It's been around for centuries and is popular across Asia, Europe, and Australia. The annual value of horse racing bets is around 100 billion euros.
How to Profit From Online Betting
Setting up an appealing bookie website is the best way to reach global bettors. You can customize dozens of templates made especially for bookies. This gives you the chance to showcase your brand information, offer promotions, take bets in a user-friendly way, and integrate real-time score-tracking features into your dashboard.
Make sure to offer well-considered lines on the most popular sports in both the US and the world. This will expand your target market so you can turn a greater profit over time.
Full-Service Bookie Software Solution
A full-service bookie software solution provides everything you need to run a successful sports betting business. Learn about the software and more here.
While being a bookie is a lucrative and worthwhile profession, managing a sportsbook can feel like an insurmountable challenge. Licensing, site setup, and constant manual updates take time and detract from tasks like setting lines and communication with gamblers.
Full-service bookie software solutions can make these tasks simple. Read on to learn how.
What Are Full-Service Bookie Software Solutions?
Full-service solutions make managing a bookie business easy. You first get to work with experts to design a fully customized website with your sportsbook information and services. This app will be completely tailored to the mobile devices that most people use to place bets on their favorite events.
PPH bookie software comes with benefits and features specific to sportsbooks. You'll get an easy-to-use dashboard that shows open bets and profits on any device. You'll also get SMS bet alerts, player watch reports, summaries of each event, and a direct agent-to-player chat inside the app.
Dealing With Licensing & Fees
You don't just get a nice platform with bookie management software. You also get to start a business without worrying about expensive technicalities.
Getting a license to operate legally can be extremely costly. In some states, you'll need to shell out up to $5 million just to start your bookie business. In other less-expensive states, costs will still be a high $5000 or $100,000.
This doesn't even account for the time it will take for your sportsbook to go through these technical processes. You might be waiting months before you even begin to collect bets. That's a huge hit for your profits while you're shelling out a lot of startup fees.
Working with Ace Per Head means that you become one of our partners. We've already taken care of licensing fees and processes for you. You can start setting lines and taking bets within hours.
Website Set Up
Creating a mobile-ready website is step one towards making money. You'll work with a design expert to incorporate your branding information and desired images onto a fully configurable template. There are dozens of templates to choose from so you'll likely find something that fits your needs.
If not, though, we can help you set up a completely custom website. This will cost a bit extra, but we'll tweak it to match your exact vision.
Online Platform Management
Ace Per Head also prides itself on managing your platform in a way that saves money and time. After creating a website, you'll have access to more than just high-quality features. You'll also get round-the-clock access to an agent support team that you can reach out to with questions and concerns.
We also perform automatic updates and upgrades. This minimizes downtime and keeps you competitive. Plus, we monitor your security to make sure that you stay safe and protected against breaches and threats.
Growing a bookie business requires a lot of hard work and contemplation. Luckily, full-service sportsbook software solutions can take care of the technicalities so you can focus on what matters.
Grow Your Bookie Business With Ace Per Head
Now that you know the most popular sports across both the US and the globe, it's time to upgrade your sportsbook. Ace Per Head is committed to helping sports betting agents grow their services with online betting, customizable events, and easy Bitcoin betting options. Sign up for a six-week promo period to begin offering popular sports today.