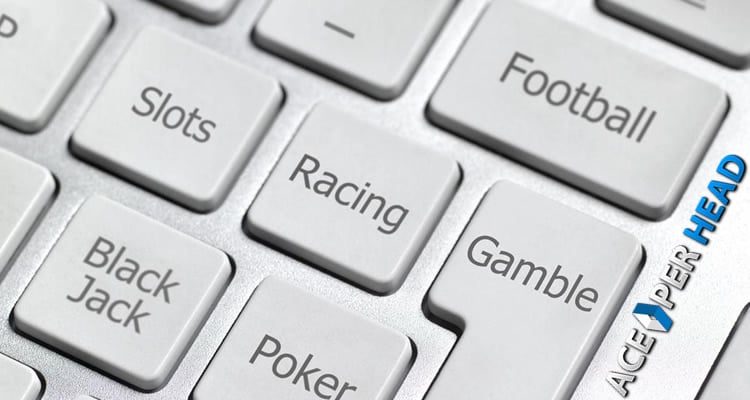 Every bookmaker is different, and while the industry certainly has similarities, each package has its own unique requirements, therefore finding the right pay per head to fit your needs is not always a clear choice.
A Look at What Really Matters
There are few sites that provide pay-per-head reviews, but a lot of them have outdated information, it seems the research is done, and the review is published, and afterward, the service never gets a second glance.
The biggest disadvantage with this is that what was once considered a good price per head service might have lost its edge over the years, while others might have grown to become serious competitors. Another common problem is most of these reviews do not have the date they were first published, so agents are easily misled by outdated information.
One way to get around this problem is to look for testimonials or reviews from real bookie agents sharing their experience with any given pay per head, however, because of the nature of the business and how fierce the competition is these testimonials are not easy to come by.
Here is a checklist to help agents discern which pay per head review shop is a good fit for them, we have strived to keep the list to features that truly make a difference in a sportsbook performance, some may not apply to all agents, but most do.
Expertise
The heart and soul of a bookmaking business are its odds, and the best odds are posted by those who have the knowledge and expertise that only time can provide.
This is not to say that a rookie odds manager can't and won't get lucky, but, when these guys make a mistake they go down hard, and the agents are the ones who ultimately get hurt the most.
The industry has changed considerably in recent years, the use of technology has expanded, and this has opened markets, and created new betting products. This calls for a special type of skill, some oddsmakers were left behind simply because they could not adapt fast enough to the changes.
This has given rise to a new breed of odds experts, not necessarily younger, but certainly more tech-savvy and visionary personalities. The capacity to adapt to an ever-changing world is what makes a company last.
Personalized Service

No matter how big or small your players´ sheet you deserve to be treated with respect, your needs are just as important, and your concerns are just as valid as the next guy's.
Unfortunately, in life the little guys normally get shafted, they are largely ignored, and they receive no assistance making it hard for newcomers and small sportsbook owners to get ahead in this industry.
Price per head companies offer a service, and this is not just a line service or a hosting service, it should be a complete service package that includes guidance, and assistance, and that ultimately helps agents grow and become more profitable over the years.
When shopping around for a new pay-per-head service, make sure to look for reviews regarding their customer service, see how much emphasis they put on this on their site, and always call, email or chat with them before you decide to start using their service.
Don't be afraid to ask questions, and state your requirements clearly early on, if the representative you are dealing with seems lost, and does not offer a solution then walk away if you have heard great things about this shop and want to give them a second chance, then try contacting them later to see if you get another representative with more experience, it could be the person you initially spoke to was new.
Pay Per Head Analysis:
AcePerHead.com

Complete Service Review

The Pay per head model has revolutionized modern gambling. This has led to innovation within many companies in the industry, and one of the best is AcePerHead.com

AcePerHead.com used to be composed of many individually run sportsbooks, and their role was simply to increase the player count. But as technology advanced, so did their capabilities. As the years progressed, they customized their service even further, and today they have a new model based upon pay-per-head sportsbook agents. Now there are many pay-per-head services that exist, as that is what the thing is now, but AcePerHead.com has some key differences that elevate them above its competition.
Features Such As:
Lines
Markets
Live betting
Customer Service
And Security put AcePerHead.com well above its competition.
Key Features
As mentioned above Ace Pay Per Head has some key factors that make them one of the most elite pay-per-head services in the gambling market.
1. Lines
The first key feature is the lines, as they are a vital part of your business. If your lines are not managed and competitive then your career as an agent is in jeopardy. AcePerHead.com has taken this into consideration, and as a result, they offer agents the ability to create custom lines. You can offer certain customers advantages, like reduced bookie fees on certain bets, or enhanced payouts. Customer incentives help increase the competition within the player base. This also gives the agent an opportunity to offer more deals, and a combination of incentives and limited-time deals increases customer satisfaction. For example, an agent would have an opportunity to offer incentives to veteran clients, and as a result, they would feel even more rewarded for the time they have put into your service. Therefore, overall customer satisfaction would increase. This is just one of the many key features AcePerHead.com offers its agents.
2. Markets
The next key feature is the sports market versatility covered in this Ace Pay Per Head service review. The sports market has grown exponentially over the last couple of decades. When providing betting options, customers will want more than 4 major leagues in one part of the world. Consumers seek services that have expanded with the rest of the world, as sports have exploded all over the globe. The popularity of sports is at an all-time high, and it is vital that sportsbook agents take advantage of the potential betting options that exist. AcePerHead.com offers hundreds of leagues and numerous betting options, as their services include major and minor leagues of all levels, from all over the world. So if you are an agent looking to spend, AcePerHead.com is the bookie service for you. Versatility such as this will give any agent an edge in the gambling market, so take advantage of the service provided by AcePerHead.com, and your profits will increase.
3. Live Betting
Another key feature in this Ace Pay Per Head service review is its live betting tool. Live betting is a common feature today, but AcePerHead.com takes it to the next level. They offer thousands of live betting opportunities, while many services limit players severely. There is no reason to limit your business, so choosing a service like AcePerHead.com will boost your business due to the numerous live wages they offer in their packages. AcePerHead.com offers their basic package, so you can have an idea of what the experience is like for a bargain, and when you are ready to become more involved in the action you have the ability to upgrade to their VIP service at any given time. Features like this give modern bookies an edge, so you might as well go for it.
4. Customer Service
The next feature is among the most important, customer service. Customers are the reason your service exists, so it is vital to give them quality service and support so that your reputation is good. Then positive pay-per-head reviews will spread and attract even more attention to your business. AcePerHead.com offers great customer service, and most people might think they are just being nice until you pay them. But their customer service is consistently good, no matter how long you have been with them, they treat all the customers with respect and dignity. And their service team does what is necessary to fulfill all of your needs. Not only are they great at customer service, but they also offer a multitude of ways to receive support. They have a customer service hotline, a live chat feature on their website, and links to all of their social media accounts. So if you have an inquiry, they will always have someone who can help.
5. Security
The last feature we will be discussing is security, a very important feature for an online service. So AcePerHead.com has impressive physical security and digital security. They have state-of-the-art service rooms that are beyond impressive, their servers are actually built to handle 5x the amount of transactions they currently do. This shows how far ahead AcePerHead.com thinks, and how much it put into security. And their digital security is just as impressive, as they have the best DDoS defense systems available. Their service AI even filters out abnormal internet traffic from normal traffic, eliminating the threat of internet theft or hacked data systems. This is especially important to consider as an agent because you are responsible for your player's personal account information. If consumers know you are using software from a company with the best security systems on the market, then they are much more likely to trust you and contribute to your profit. Investing in privatized and protected software can be expensive, but they pay off when business booms make up for it.
These are a few of the most important key features needed when looking into bookie software. And not only does AcePerHead.com have all of these features, but they also excel in them and have the best of each feature. So if you are an agent who is looking for the best, look into investing in a service package from AcePerHead.com.
PPH Reviews, Product Offering
As we mentioned before, the industry is continuously changing, and new betting products are constantly being made available, therefore, when you are conducting your pay-per-head review research, make sure the shops you are considering have a great product offering.
Sports
Aside from the 4 major US market sports, the pay-per-head bookie sites should offer a large variety of other sports including, tennis, rugby, formula 1 and other motorized sports, boxing, and of course as many soccer leagues as possible as this sport is gaining ground every day.
Live Betting
Offering live betting to players is no longer an option is a necessity, players love this feature, therefore the more games you offer the better it is. This product, although relatively new, has become one of the best moneymakers in the industry.
Horse Racing
Although some feel this product is losing ground, the truth is it still offers one of the highest hold percentages in the gambling industry. And, one reason why the product has lost some of its fan base is due to the betting interface.
Look for a pay per head racebook that has real odds, accurate post times, and instant results, and whose interface is fast, robust, and reliable, if their horse racing module is constantly losing its connection with the live feed, this means wagers won't be graded and the likelihood of past post wagers increases, resulting in dissatisfied players.
Casino
There are two types of casino products, virtual games, and live dealer games. Each has its own merits, and both are highly profitable, the choice to offer one or both is up to the individual agent based on what their players are interested in.
Virtual casino games offer a larger selection of games, the playing style appeals to those who like things to go fast.
Live dealer casino games are more interactive and although the pace is slower, the interaction with the beautiful dealers still makes it exciting for players.
Payment Options
Convenience and security are something you cannot look past, always choose a pay-per-head review site that provides the most convenient payment options for you.
We live in a culture where everyone is tracking everything we do, some well-intentioned, some malicious; regain your privacy by looking for shops that provide payment options where your anonymity is guaranteed. Some examples include gift cards purchased at your local retail stores or the new cryptocurrency payment options. As an added benefit, both of these payment types are processed instantly.
If you are unsure where to start your pay per head review research, we would suggest you start with AcePerHead, the only pay-per-head service that meets and exceeds all expectations.