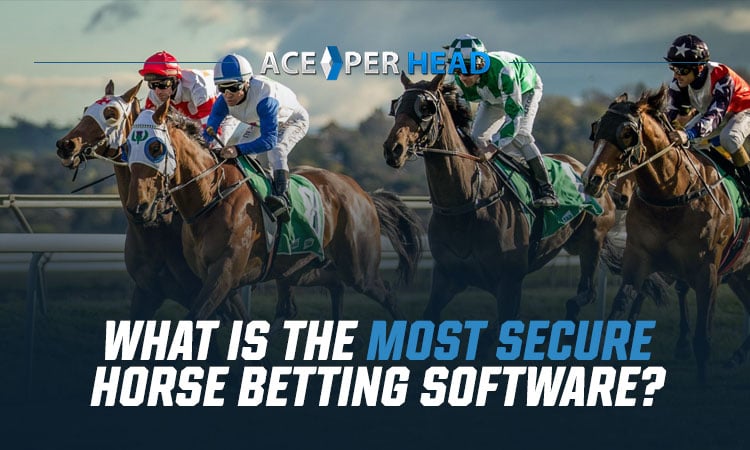 According to a recent report, Americans are betting more than $12 billion each year on horse racing. As a result, the total number of horse races taking place in this country has increased by about 20% over the last couple of years.
Are you a bookie who is looking to take advantage of this? If so, investing in the best horse betting software possible would be a great idea.
There are many different betting software providers that can set you up with the handicapping software you'll need to offer horse betting options to your clients. But rather than just choosing the first horse betting software you can find, you should look high and low for the software that'll give them the best online betting experience.
Here's how to do it.
See Which Betting Software Providers Offer Horse Racing Software
If you Google "betting software providers," you'll find that there are more than a few pay per head services out there that can set you up with bookie software. But not all of them will have horse racing software.
If you want to work specifically with a betting software provider that can provide you with horse racing software, you'll need to see what your options are. It'll put you in a much better position to choose the best horse racing software of the bunch.
Research the Different Types of Horse Racing Software
Once you know which betting software providers can extend horse racing software to you, you should do your research on it. Not all of these providers will have horse betting software that'll meet your needs.
AcePerHead is a pay per head service that has horse racing software that goes above and beyond what the software from other providers will give to you. This will include:
Horse betting options for horse races at over 150 horse tracks across the world
Updated horse betting odds from these horse races
Live feeds that show these horse races taking place
You should shy away from using any horse racing betting software that isn't going to check all these boxes. It won't be on par with the software you'll receive from AcePerHead.
Calculate How Much Horse Racing Software Costs
When you invest in horse racing software, it'll usually be included in a bookie software package. But some betting software providers will charge you more than others for this horse betting software.
This won't be the case when you obtain it through a pay per head service like AcePerHead. We'll give you access to the best horse racing software around at no extra charge to you when you sign up for our sportsbook software. It'll help set you apart from other bookies that do business in your area.
Who Is AcePerHead?
AcePerHead is the best bookie software provider, which is a company that offers pay per head services to bookmakers (or bookies). By offering a variety of bookmaker services, AcePerHead ensures bookies have everything they need to start their platforms.
When using AcePerHead, bookies can enjoy the following features:
Multilingual customer support
Website templates
Casino games
Tech support
Mobile betting
Live updates
Chat system
AcePerHead technology also guarantees that bookies and players are safe when using the software. Using DDoS protection, several servers, and backup systems, third parties can't access user data. This can help bookies make new players feel comfortable with using their platforms.
Why You Should Use the AcePerHead Service
If you're new to bookmaking and want to work with a reliable sportsbook software provider, you should use AcePerHead. Read this review and you'll quickly understand why others around the world trust us to provide them with the best bookmaker services.
Start a Platform Fast
One of the main benefits of using AcePerHead is that you can start your platform quickly. Even without experience, you can use AcePerHead's website templates to create a site that players can access within hours.
If you already have a sports betting platform, AcePerHead can also help you transfer data.
Get Third-Party Support
Third-party support is also a major benefit of working with AcePerHead. Throughout your sports betting journey, AcePerHead's experts will answer any questions you may have about online gambling.
You'll also be informed of how to implement new features, such as live betting. This will make it easier to provide a seamless experience for players without errors.
Satisfy Customers
The last reason to use the AcePerHead price per head service is to satisfy customers. As an independent bookie, you must often handle various things alone, but AcePerHead can take care of customer support.
With our 24/7 multi-lingual customer support, we can assist customers from various parts of the world without charging you more. Not only will this help you save money, but your platform will also get recommended more often.
Need Horse Racing Software? Let Us Help
With all the money that's being bet on horse races these days, it would be silly not to look into investing in the best horse racing software. It could help you become an even more successful bookie than you already are.
AcePerHead can provide the best horse betting software to you. Sign up for an account with us today to get a 6-week free promo.