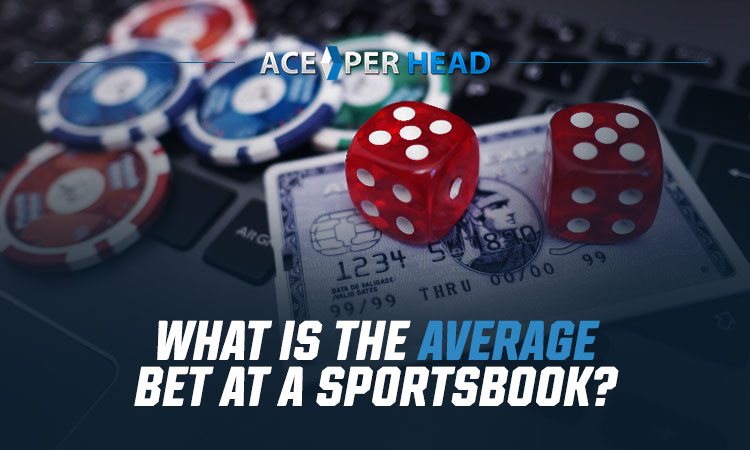 According to one recent survey, more than half (53%) of U.S. adults aged 21 to 29 have placed a sports bet online. Statistics like these show that the sports betting world is still on the rise!
Specifically, the number of adults over the age of 21 who bet on sports online has risen by 18% since 2021. We can attribute much of this uptick to the fact that the activity is now fully legal across more states.
Yet, more participation doesn't always mean more money. Today, we're taking a look at the average bet in this industry, and sharing what bookies need to know.
A Look at Online Sports Betting
Before we dive into the different types of betting wagers, let's recap the recent growth in this sector. The same survey shows that 25% of people aged 30 to 44 now bet on sports, and 5% of the 55-and-older population enjoy doing the same.
Of these populations, the activity is almost exactly split between males and females, with 18% of each gender participating.
What's the Average Bet?
Looking at betting wagers as a whole, it's clear that players are keeping it fairly modest. The survey shows that the most common wager size is under $10, coming in at 28%. The second-most common category is $10 to $25, preferred by 26%.
Other categories include:
$25 to $50: 17%
$50 to $100: 9%
$100 to $250: 9%
More than $250: 11%
While the numbers might trend toward the smaller side, that doesn't mean that they're always low. Rather, nearly 30% of online bettors are still regularly wagering $50 or more. In addition, more than 1 in 10 prefer to wager more than $250 on their average bet.
Who's Betting?
Who are the people beyond the wagers? Surveyors found that those with the largest sports betting budget tend to share the following characteristics:
Relatively high income
Relatively older age (35 to 54 range)
Of those who bet under $10, a majority (40%) are in the 25-to-34 age range. Conversely, those who give more than $50 tend to be primarily in the 35 to 54 range (37%).
It's also interesting to find that sports fans who participate in fantasy sports are more likely to place moderately sized bets ($10 to $50) than people who do not play fantasy sports. On the other hand, non-fantasy players were more likely to place a typical bet that was either over $50 or under $10 (not in the middle). 
There are many reasons why this could be the case, but one guess is that fantasy players are conserving their budgets, but have enough knowledge of the game to place a reasonably-sized wager.
Benefits of PPH Services
Making great decisions can be challenging, but it's much easier with all the information. Those who do make choices with both short-term and long-term value, consider many options and viewpoints and remain solutions-oriented while prioritizing action. Using pay-per-head (PPH) solutions for your budding sportsbook is a good decision by all of these standards.
Read on to learn some benefits of PPH services to keep in mind when choosing online bookie software.
PPH Services Are Affordable
PPH sportsbook services are more affordable than other subscription models. Paying a $500 flat fee for a monthly sportsbook service will make sense and pay off around Super Bowl Sunday or the World Cup. However, it's not going to make sense during the off-season when you have only a couple of bettors putting money down on unpopular events.
When you choose pay-per-head services, you only pay for the people who actively have bets open with you. You don't pay for players you worked with exclusively in the past. This means that you'll always be scalable and continue making a net profit year-round.
You Get Full Platform Management
Creating a website on your means that you'll need to manage it alone. For example, installing up-to-date security features can be challenging when you don't know what threats you're facing. You'll need to constantly track trends in the security market, figure out what malware you're contending with, and find vulnerabilities alone.
The same applies to site updates to eliminate lag, trend-tracking that prevents downtime and payment portal upgrades that ensure that gamblers can make Bitcoin bets easily and efficiently.
PPH software is 100% managed by experienced professionals. AcePerHead's team takes care of the nitty-gritty so you can focus on odds and adjustments, setting lines, and making bank.
Sportsbook-Specific Web Design
PPH services are unlike basic WordPress or Shopify websites. They have tons of features specific to bookies to maximize the UX of the sportsbook. Instead of having a difficult-to-navigate site made for a blog or eCommerce shop, you'll be able to easily integrate sports betting features onto your platform.
A Bitcoin payment portal is just the tip of the iceberg. You'll be able to integrate software that tracks the scores of teams, players, and events in real-time. Bettors will be able to monitor scores, place live bets, and feel confident in their ability to bet fairly.
You'll stay competitive with easy betting options and a simple user interface.
But you also will get features made to help bookies stay organized. In-app bet tickers and SMS wager alerts will allow you to easily keep track of bets while on the go. You can also generate player watch reports to get information on frequent bettors.
This will let you easily project income. It will also simplify the process of creating rewards and setting limits that make sense.
Grow Your Sports Betting Business
PPH services come with many benefits that make managing a bookie business easier. Now that you know some of their advantages, it's time to use quality bookie software to grow your sportsbook and thrive in the betting market. We offer top-notch fully managed services, so create a package with AcePerHead to begin a free 6-week promo period.
Create a Sportsbook to Bring in Bets
The average bet size might be on the lower end now, but if we've learned anything in the sportsbook business, it's that change is the nature of the game. As a bookie, understanding your players is key to creating an experience that they'll want to return to time and again.
At Ace Per Head, we'll help you set up a sportsbook site that's intuitive, up-to-date, and enjoyable for your players to use. As your players become more comfortable with the features, they may explore new sports and place more bets!
To learn more and try it for yourself, take advantage of our six-weeks-free promotion!