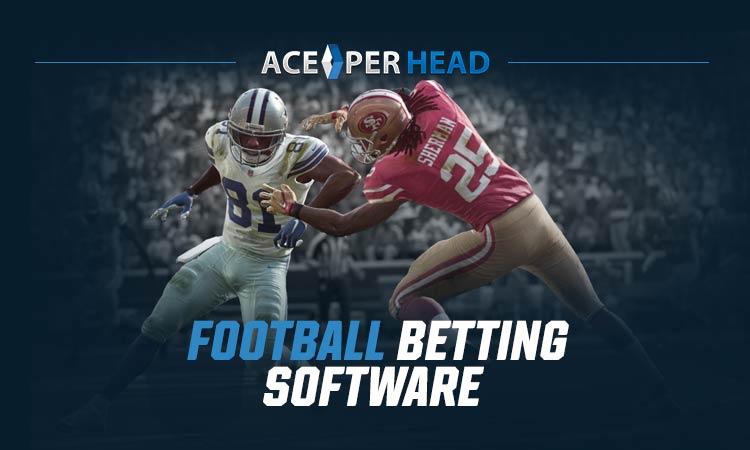 The online betting landscape is turning towards mobile-friendly interfaces and responsive features. So, it is becoming increasingly important for bookies to cover not only the traditional web and phone platforms, but to expand into mobile betting interfaces in an attempt to attract a new generation of players who predominantly use mobile devices.
Targeting a New Audience
To put things into perspective, the spread of Wi-Fi networks across the country and the younger generation's continuous use of mobile devices means that the best way to reach these prospects is by offering an intuitive and interactive betting platform that can travel with them at all times.
Gambling is a social factor, while one can place bets and play in the casino alone, the entire premise of gambling has a social connotation, and therefore social tendencies will inevitably affect the evolution of gambling.
Targeting the new generation of bettors, is of extreme importance right now, with the 2017-2018 football season fast approaching. So, finding the best NFL software for bookies that is ready to take on the challenge is crucial to getting ahead in the business.
Ace Per Head.com is the only place you need to look at, they offer a complete sports betting product that is not only mobile-ready, but it is also the most comprehensive, and intuitive mobile betting platform available in the market right now.
Their entire network is available on different channels, web, phone, and mobile. With everyone being constantly on the go, and studies showing that the average person picks up their mobile device some 1500 timer per day, it is no surprise that bets received over this channel are growing at a rapid pace, and it will continue to do so for years to come. In fact, in a not too distant future, mobile devices will replace desktops if not for every aspect of life, certainly for online betting.
Another feature that is helping attract new, younger players, is Ace's VIP Live Betting, there is a growing preference for in-play sporting events, bettors crave the adrenaline rush of having a series of bets take place in a short span of time, the instant results and the limited time they have to place their next wager adds to the excitement, and this particular product is especially suited for mobile betting, for the same reason.
Ace's NFL software for bookies, delivers the best, most exciting real-time betting experience available, and because it is so affordable, it will not only increase the conversion rate on new players, it will lower your cost per acquisition, resulting in higher profit margins.
The mobile revolution in sports and casinos is here, and it will continue to grow and morph as new technological features are added. Smart agents understand the value of working with a company that has proven time and again what vision and innovation can do to further an industry. Ace Per Head has been at the forefront of technological advances in the betting industry longer than most other sites. They consider themselves a technology company, and because of this, they are continuously looking for ways to improve and expand their software solutions.
5 Tips for Using Football Betting Software
College football. It can be a great sport to watch if you are a die-hard football fan looking to fill the gap between the start of the weekend and pro football on Sundays.
Along with watching the sport, it can be a profitable sport to bet on. For the 2021 season, there is expected to be $8 billion in college football bets.
In order to be part of that $8 billion these days, you need to join an online sportsbook. If you are new to betting online, the football betting software can be a little more intimidating than just calling a bookie and placing a bet.
So, with that in mind, the question is how do you use this platform to your advantage? Well, these are five tips for college and NFL sports betting.
1. Look for Home Underdogs
One of the best bets that you can make in college football is picking the right home underdog.
Why is this? Because, bettors tend to like to back a favorite, especially small favorites on the road. Sportsbooks know this and it can leave an opportunity for a sharp bettor to make a profit on an underrated underdog.
Since 2019, home underdogs in football are more likely to cover a spread than to not do so. Yes, this is not a perfect system and some teams are bad enough to deserve to be home underdogs.
However, on the college level, you have to account for the home atmosphere when fans are actually allowed to show up and account for the fact that these kids are playing in front of their families, friends, and classmates.
College is also a level where, because of the ranking system, some teams may want to come out and play their best game in front of their own crowd against someone that is very highly ranked. This can especially be the case if the home team themselves is not ranked or feel they are not getting the attention in the rankings they deserve.
More times than not, a home underdog is going to be a good bet for you, especially if that home underdog is only that by one or two possessions.
2. Non Power Teams
Another good tip for a college football bettor is to try and target teams that are in a non-power conference.
In college football, some of the best conferences in Division I are referred to as the "Power 5." These conferences include the Big Ten, Big 12, SEC, ACC, and Pac-12. So, that means that the teams in these conferences are usually regarded as more popular and better than most teams from the other conferences.
That also means that because of reputation, they can be bigger favorites than they deserve and with more eyeballs on them, their lines are likely to be more accurate and have more action on them than non-power conference bets.
Luckily for you, the bettor, that also means that the teams not from this conference have the opposite effect. This means that there is not as likely to be as much betting on these games, bookies might have these lines be less accurate because of that, and you might get a couple of extra points with these teams in a spread that you normally would not.
Take the Mountain West Conference for example. Since 2019, more than half of the teams in that conference are 60% or better against the spread.
The same is true for the MAC conference in that stretch, and the best four teams in the AAC since 2019 have been 67% or better against the spread.
With these numbers, it is worth looking at teams and games that take place in the less popular conferences. Smart bettors look for hidden gems, and these teams are where you are most likely to find that.
3. Team Trends
Something else that you should pay attention to is how good certain teams are in certain situations. This may not always benefit you because it is hard to be perfect when it comes to betting, but it can give you a much better idea of what to expect and betting ideas that you would not normally think of.
For example, let's take a look at Tulsa in college football. One of the most underrated programs in the country but for bettors, they are a money machine if you ride with them.
Why? Because they are 8-0 against the spread when facing ranked opponents since 2019 and are 7-1 against the spread after a bye.
There are teams like this that you can follow the wave and make a good profit off of. However, there are also team trends that you can follow that will make you want to fade a certain team and make some money by betting against them.
One perfect example of this in 2021 is the Clemson Tigers. After being a dominant powerhouse in college football for the last several years, they have taken a step back this season and are not as good as they once were.
How does that benefit bettors? Because Clemson is 0-6 against the spread this season.
This means that if you bet against Clemson for every spread that they were in this season, you would have won six bets in a row. To be a smart bettor, you need to pay attention to these trends and pick it up early if something feels off to you.
4. Live Betting
Another option that you have for betting sports is to place live bets on a game. Arguably, you could be opening up Pandora's Box here if you do not know what you are doing because there are a lot more betting options that you have with this option than doing everything before a game.
However, there could be good things to look for that you can use to your advantage.
One of those for example would be to bet on a team that is trailing at halftime. Let's say that Alabama is off to a slow start against a non-conference team and is only up by seven points instead of say, 17 points like you might have expected.
One option you have is to hedge your bet by placing one on the other side, or double-dip and perhaps get Alabama at a friendlier line at halftime than you might have gotten at the beginning of the game.
Another example would be over/under bets. Let's say at the beginning of the game, you bet that a game would go over 56 points.
In the first half, the two teams might put up 45 points between them already and you are very likely to win your over bet. At halftime, the over/under line might chance to something around 75-80 points to reflect the high scoring that has occurred so far.
One option you would have in this situation is to place an additional bet and perhaps go under if you believe the teams will not keep up their scoring, or go over if you think the teams are good enough to sustain it.
5. Fade Ranked Teams
Finally, as mentioned above, something to pay attention to in college football is the matchups that ranked teams play. The public tends to like to back the ranked teams because they view them as favorites and better than everybody else.
But, a sharp bettor may be looking for the more under-the-radar bet, and that usually involves either a lower-ranked team or a non-ranked team. To do this, you need to pay attention to a ranked team's schedule and trends very carefully to figure out a weak spot in the schedule.
Also, some teams, in particular, are very good against the spread when it comes to playing ranked teams. Plus, with ranked teams, there can be a target placed on their back for lesser teams.
So, you need to read these resources carefully and figure out if there is a spot where a certain team can take advantage of a ranked team. If there is, and it is less known, the ranked team will likely be a heavy favorite and you will either get a very friendly spread or an even friendlier money line.
The money line in particular against a ranked team can mean a big payday for the average bettor.
Bet on Football Betting Software
These are just five of the ways that you can bet on football betting software and use it to your advantage. Of course, your mileage may vary, so it is best to do your own additional research before placing any bets.
But, what if you would rather be a football bookie? Do you want to be part of a profitable industry such as sportsbooks?
It's time to target new audiences, and the best way to do so is to register at www.AcePerHead.com today!