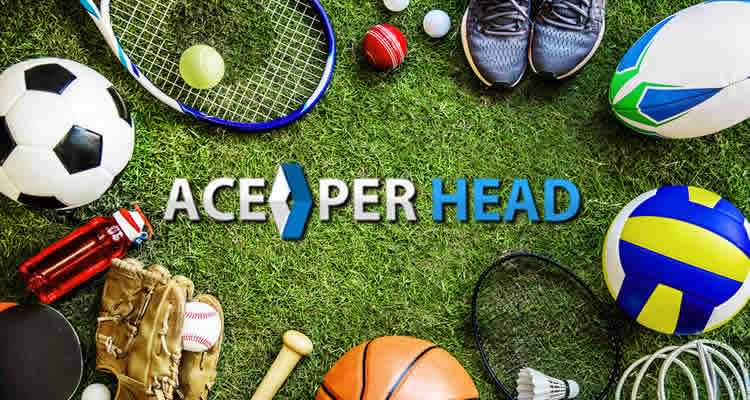 The purpose of technology in the business world, and here I am referring specifically to software platforms is to aid businesses in simplifying processes and better managing their client base, and finding the right software platform is key to the advancement of every type of business.
What You Should Look For
Sportsbooks are no exception, in the last 20 years the industry has embraced technology in such a way that it has effectively revolutionized the industry in ways that few could predict. As a result, the industry is infinitely more competitive today than it has ever been in the past, making the task of selecting a sportsbook management software a key component in the survival or demise of a book.
Cutting-edge software betting platforms are expensive and few books can afford them, which is why AcePerHead.com will provide you with a full-service solution to manage your business at a very affordable price.
The sportsbook management software offered by Ace Per Head dot com is designed to ensure your business will run smoothly all the time, their services will cover everything from player betting interfaces that are fully mobile and responsive that can handle large numbers of players and transactions at once without crashing or delays, to up to the minute reports that are vital for you to run your business in the most effective way possible.
The software platform is able to integrate different vendor products while keeping full visibility and transparency, this means that although there may be different vendor services contracted by Ace Per Head these will all be integrated, and you will have a full picture of how each product and betting market is performing. All reporting is done from the agent backend for your convenience.
A Full-Service Software Management Solution Should Include the Following:
Fully integrated player balance which allows them to access all products – sportsbook, casino, horse racing– without the need to transfer funds.
24/7 online access to up-to-date odds, and betting options from any devise regardless of its operating system – IOS, Android, Windows, etc.-
Support a variety of sports, including alternative lines, futures, props, and live betting.
Custom build odds for your players which you can manage remotely from any device.
Track all your player's bets across multiple betting channels (Racebook, sportsbook, casino).
Data security, all transactions should take place in a safe environment to protect you and your players.
Provide up-to-the-minute reports on a variety of items including player balances, settlement reports, active/inactive accounts, end-of-week reports, player action reports, and more.
Bet Tracker, this feature allows you to see incoming bets from your players in real-time, it will display the type of wager, sporting event, and amount with a time stamp.
While every sportsbook is different and every agent's needs differ the right sportsbook betting software will provide a solution for all, regardless of the size of the business.
The service solution offered by AcePerHead.com is not just limited to software, it goes beyond automation and tech efficiency and provides world-class customer support and system security for all of its clients.
How to Choose Sportsbook Software Providers?
Finding the right sportsbook management software requires knowing who can offer it. Here is what to know about how to choose sportsbook software providers.
If you're considering getting a career in gambling, becoming a sportsbook agent is a great way to go. After all, sports betting makes up 30-40% of the $400 billion global gambling market. It's a surefire way to engage and entice bettors to pay for your services.
Still, in order to get players, you'll need to choose sportsbook software providers that work to meet your individual needs. This may sound like a challenge, but there are some surefire ways that you can find the right package to build a bookie business. Read on to learn what you need to consider when selecting sportsbook software.
Think About Payment Plans
There are generally three types of payment plans that sportsbook providers might offer. These plans are flat-free, subscription, and pay-per-head (PPH) services.
Flat-fee sportsbook platforms are those that you pay a lump sum for outright. You give a few thousand dollars to a provider, get a website built, and never pay again.
This might sound appealing, but you don't get any customer support, assistance, or updates as time moves by. Your sportsbook will quickly become outdated unless you want to shell out additional cash to IT experts that know how to update and maintain it. In the end, this costs a lot more than a subscription would.
Subscription plans are another option for budding bookies. You pay a flat fee each month to get fully-managed online sportsbook services. This is generally a good idea but has a painful downside- you'll be paying the same flat fee regardless of how many bettors you have.
When you're taking a lot of bets around the World Cup or the Super Bowl, it makes sense to shell out a larger fee to your sportsbook provider. However, when you only have 10 bettors during the off-season, this same fee might mean that you're putting out more than you're bringing in. Your sportsbook won't be lucrative year-round.
Pay Per Head: A Top-Tier Solution
PPH platforms are a solution to this problem. You only pay a small fee for the number of bettors that are actively currently gambling with you.
This fee is as low as $3 in most cases, but it can go up to $20 if you want additional features. When you're making hundreds of dollars per gambler, this is a very small percentage of your winnings. The result is that your sportsbook is always lucrative, flexible, and scalable.
A PPH payment system is the first thing that you need to look for when selecting a sportsbook provider. You shouldn't consider any other payment plans if you're looking to make money.
Consider Web Design Essentials
It's critical that you choose a PPH provider that's willing to help you create a user-friendly and attractive website. Ace Per Head will help you choose from dozens of beautiful sportsbook templates that users are proven to love. You can customize these templates to have full control over your bets, players, lines, and limits.
All templates have options for both visual and text-based branding. You can showcase images that get people in the mood for sports betting, recent big wins, and short paragraphs featuring betting tips. This is a good way to catch the eyes of bettors and make them work with you over competitors.
However, we also understand that some bookies prefer to design their own custom web pages. That's why our experts are also happy to help you create a site that doesn't stem from one of our many templates. We'll customize your layout, images, payment methods, backend, navigation, fonts, and more.
All you need to do is tell our designers exactly what you want. We're here to make your vision a reality.
Read Online Reviews and Forums
We can confidently say that Ace Per Head is the top sportsbook technology out there. However, it's important that you're able to make your decision with the knowledge necessary for full confidence. That's why reading online forums and reviews are essential when selecting the software for sportsbooks.
Go to bookie forums and read what other sportsbook agents have to say about their platforms. This will let you see what is and isn't realistic. At this point, you can see what features make the lives of other bookies easier and determine what features you'll need to succeed.
If you're comfortable, you can also message other bookmakers on these forums to ask questions. Inquire about the ways that they find clients when using their sportsbook website. This will give you some ideas about what you need to ask Ace Per Head's designers to do when constructing your online platform.
Reviews on reputable sites will also give you this information. Check out the reviews for various PPH sportsbooks and read what people like and dislike about them. You can then ask Ace Per Head how we would solve any of the pain points that you're worried about from these reviews.
Remember that you want to go into your bookie business with as much knowledge as possible. This will lead to a much smoother transition into building your sportsbook.
Look Into the Most Important Features
When comparing software costs, you don't just want to choose something inexpensive. You want to make sure that you're getting a good value for your dollar. This means looking into the many features of sportsbook providers and determining which matters most to you.
You're going to need a platform that provides regular software updates. This will prevent your site from falling behind the times and looking outdated. Ace Per Head will switch up your website whenever you request it so that it follows current trends and remains palatable to modern bettors.
We also will perform more technical updates regularly. These updates will be completely automatic, meaning that you don't even need to ask for them. Technical updates include:
Ensuring that security features are running smoothly.
Eliminating site downtime by analyzing trends (and troubleshooting issues).
Make sure that the site loads quickly (to decrease bounce rates).
Keeping images and multimedia content loading as quickly as possible.
Optimizing site navigation, payment methods, and other technical necessities.
You also will need a platform that lets you easily track bets on teams, players, and events. Ace Per Head's web designers are happy to assist you in linking your PPH webpage to other sites that track scores. This will let you and players automatically keep track of relevant statistics so that everyone is on the same page.
Learn About Security Features
One of the most important sportsbook management software features is security. As a gambling agent, you'll work with hundreds of bettors' personal and financial information. While you are of course a trustworthy bookie, it's best to leave gambler information off the computer network in case of a software breach.
Ace Per Head assigns both agent and player accounts random numeric codes that they can use to communicate. We won't know your identity or your players'. This means that in the event of a breach, cybercriminals won't find any sensitive personal or banking information to steal or sell.
Of course, this is only one security strategy that our experts employ. Preventative firewalls and multi-factor authentication are important to keeping hackers at bay. The lack of information on the network is simply a security failsafe.
Your gamblers will feel more comfortable placing bets when they know that their information is secure. You also won't find yourself with a tarnished reputation (or a lawsuit) following a breach. This protects everyone involved with the sports betting process.
Talk to Ace Per Head's Customer Support Agents
After you do all of these things and understand why you need to choose Ace Per Head, you likely will still have some pressing questions. We're proud to have a 24-hour agent call center so that we can help your sportsbook startup succeed. All you need to do is call this hotline and give them your account's secure numeric code.
We'll answer all of the questions that you have so that you can determine whether to stick with us after your free trial. This ensures that you can make an informed decision since you'll know the exact ways that we can help to develop your sportsbook.
While there are many options for software providers, we'll make sure that we're the right service to fit your needs.
Choose Sportsbook Management Software Providers the Right Way
It can be difficult to choose sportsbook management software that works to fit your needs. Luckily, Ace Per Head will help you build an online sports betting platform that's both competitive and lucrative.
Our experts are committed to helping you set up the best possible sportsbook so that you can get bettors interested in your services. We're excited to help you set up a webpage and start taking bets. Create your PPH package today to set up your sportsbook with top-tier features.