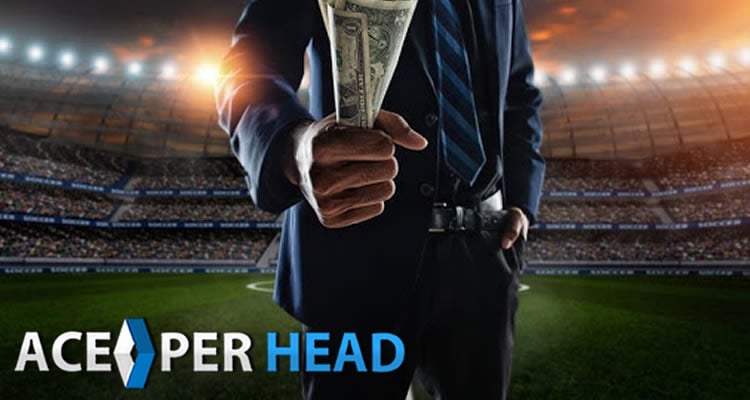 Gambling is one of the oldest forms of entertainment in the history of the world. There was gambling going on during the Paleolithic period, as archaeologists date the earliest use of six-sided dice to around 3000 BC. Gambling houses were popular in China starting around 1000 BC, and one of the popular betting attractions was fighting animals. As long as there has been betting, there have been bookmakers – people who make money off the betting process.
When we fast forward to the twenty-first century, we see an industry that has moved far beyond dice, cockfighting, and even playing cards (which date back to ninth-century China). Now, there are wagering props available on different sportsbook business sites ranging from badminton to professional soccer to futures on professional and college football to eSports matchups. If you want to get your own book up and running, take a look at our primer on the best way to start.
How Much Does it Cost to Run a Sportsbook Business?
Did you know that the sports betting industry will be worth around $140.26 billion by the start of 2028? This high sum further cements the bookmaking market as one of the fastest-growing and most lucrative worldwide.
If you want to run a sportsbook, you're definitely going to turn a profit- but it will require some financial investment from the get-go. Here, we're going to talk about the cost of running a sportsbook and what the ROI is. Read on to learn how much you should plan to spend (and make) as a bookie.
How Much Can You Make When You Create a Betting Business?
Before determining the fees that you'll need to pay when starting a sportsbook business, let's take a look at the "why." Why is setting up a sports betting business a financially good idea? Is it lucrative enough to justify any expenses?
The answer to this question is a resounding "yes." If you were to run a relatively small sportsbook with 10-50 active bettors, you would make a pretty decent living wage. Small-time bookies can make around $67,600, even if they only have around 10 bettors.
This is already a good annual salary, but it also opens the doors for you to make more money. Being a bookie gives back what you put into it. If you're willing to invest more time and care into your sportsbook, you're going to grow over time.
Larger bookies can make $50,000-$100,000 per week if they target the right players. This equates to around $5 million per year! Regardless of your goals, this is a lot of money that you can save, spend, or reinvest in your sportsbook to further its growth even more.
Online Platform Startup Fees
Of course, you aren't going to turn a huge profit right off the bat. You're going to need to pay some costs upfront to get your sportsbook up and running. Luckily, none of these costs amount to anywhere near $67,600.
You also have full control over what you spend setting up your website. Many subscription plans offer to manage your sportsbook business for a flat monthly fee. This may sound like a good idea at first brush, but it's going to cost you a lot in the long run.
Suppose that you're paying $500/month (or about $6,000/year) to keep your website operating. This may be well worth it in months with major sporting events like the Super Bowl or the World Cup. However, during the off-season, it can be detrimental- you'll be putting out way more than you're putting in.
That's where pay per head (PPH) platforms come in. Choosing PPH services lets you pay a small fee for the players that are actively using your services.
If someone places bets with you during the Super Bowl, you'll pay your provider as low as $3 or so for their bet. If this same person isn't still placing bets during the off-season, you won't need to continue paying for them. This makes your sportsbook more scalable and flexible than flat-fee payment methods would let it be.
Features and Customization
When you work with Ace Per Head- the best PPH provider on the market- the price for fully-managed services starts at $3 to $10 per head. Since you're not starting out with any players, you won't need to pay for anything beyond the website startup fees in the beginning.
In the first month, you probably will only sign on 5-10 players, meaning that you won't be paying more than $50-$100. This is awesome since your startup will still have enough to invest in growing- you won't be paying more than you have available before you've even turned a small profit.
However, some people choose to add features to their Ace Per Head website. A fully custom platform will cost more to create and maintain than template-based platforms will. The same may sometimes apply to extra web pages and links to sports tracking websites embedded onto your home page.
At this point, it may cost you around $20 per head. However, this is still a small fee when you're making $100-$1000 for each of these bettors.
Maintenance, Updates, and Upgrades
If you were to choose a service that wasn't fully managed, you would need to routinely pay for updates and upgrades. These updates would keep your site running smoothly with low load time, 0 lag, and 0 errors that might cause unhappy bettors to lose money. They also will ensure that your site continues to look professional, up-to-date, and trendy enough to keep enticing bettors.
However, choosing Ace Per Head's fully-managed service means that maintenance is included in the regular fee you pay for each person. You don't put out any extra cash here.
Paying Out Winning Bets
Bookmakers may need to occasionally pay for winning bets. This is a nearly limitless expenditure that only comes once in a blue moon. The house usually wins when it comes to sports betting, and you can make sure that you stay safe by controlling your own restrictions.
Set limits on how much people can bet to prevent large ones with huge jackpots. Vet out your bettors to eliminate professional gamblers.
You also can charge 5% vigorish (a commission on bets) from your bettors. This keeps the odds in your favor while giving you a bit of extra money to put into the pool of money that you save for winning bets.
Be as savvy and smart as you can. Research restrictions that you can legally, fairly, and ethically place on big-time bets. Remember to keep the odds in your favor and your payout rate low.
The Ultimate ROI for Sportsbook Services
In the end, the ROI for running a sportsbook business is nearly limitless.
A bet of about $100 is normal for any online gambler.
A small bookie with 10 bettors will make about $1000 per month. If you have 50 bettors, you can make $5000 per month. However, if you're successful, you're going to have 100+ bettors and rake in over $10,000 in a single month.
This successful bookie will need to pay $10-20 per head monthly. They will therefore pay $1000-$2000 monthly. This is only 10-20% of their earnings. The profit will be $8000-$9000.
Smaller bookies also lose the same percentage of their winnings. If you have 10 bettors, you pay $100-200 per head. When you're making $1000, this is once again 10-20% of your earnings, so you turn an $800-$900 profit per month.
If you're savvy, you might only spend 5% of your earnings on bet payout. The end result is a huge profit.
Why Ace Per Head?
While it can be challenging to run a sportsbook business, it more than pays off financially. Now that you know how much it costs to become a bookie, it's time to begin setting your budget and opening your virtual doors.
Our experts are committed to providing you with the best pay-per-head sportsbook services on the market so that you can manage common sportsbook expenses with the pros. Create your personalized package to begin your six weeks free of Ace Per Head's bookmaker services.
Ace Per Head offers bookies a range of benefits that can help save time and money while growing their sportsbook business. These benefits include:
A comprehensive and customizable software package: AcePerHead provides a comprehensive and customizable software package for sports betting that includes live betting, casino games, a custom-built website, and more. Additionally, it allows users to customize any aspect of their system to create a personalized experience for each client, giving bookies an edge in keeping customers loyal and satisfied.
Competitive prices: AcePerHead offers some of the most competitive pricing in the sportsbook business, with packages for small operations and enterprise-run businesses to keep costs low and profits high.
Exceptional customer support: AcePerHead provides exceptional customer service with a team that is available 24/7 to support customers when they need it most.
Secure and reliable services: AcePerHead provides secure and reliable services, with robust servers and encryption technology to protect customer data from online threats.
Easily accessible: AcePerHead is easily accessible, with an intuitive design and support for popular mobile devices that allows customers to place wagers anytime and anywhere.
Multiple payment options: AcePerHead provides a variety of payment platforms, including credit cards, e-wallets, wire transfers, and cryptocurrency, to ensure customers have the most convenient way to place funds into their accounts.
Easy to use interface: AcePerHead has a user-friendly interface that allows bookies to easily navigate and manage their sportsbooks, making it simple to manage their player sheets, and finances, and change player restrictions.
Advanced reporting and analytics: AcePerHead's platform provides advanced reporting and analytics features that allow bookies to track and analyze player performance, manage risks and identify areas for improvement.
Automated lines and odds management: AcePerHead's platform has an automated lines and odds management system that helps bookies to manage lines and odds for all sports and events in real-time, making it more efficient to keep up with market changes and make quick decisions.
Large selection of sports and events: AcePerHead offers a wide range of sports and events that bookies can offer to their players, including major sports leagues such as NFL, NCAAF, NBA, NCAAB, NHL, and MLB, as well as horse racing, esports, and more.
Multi-language support: AcePerHead's platform supports multiple languages, making it accessible to bookies and players from different countries, expanding the potential customer base.
Flexible pricing plans: AcePerHead offers flexible pricing plans that can be tailored to meet the needs of bookies, whether they are small operations or large businesses, giving them the ability to scale their services as their business grows.
AcePerHead offers a comprehensive and customizable software package, competitive pricing, exceptional customer support, secure and reliable services, easy accessibility, multiple payment options, an easy-to-use interface, advanced reporting and analytics, automated lines and odds management, a large selection of sports and events and multi-language support and flexible pricing plans which makes it a great option for bookies looking to grow their sportsbook business.
Make Sure your Funding is Robust
Sports gambling in the United States alone is a twelve-figure business. Most of this still comes from offshore companies, but as the legalization of sports gambling spreads to more states, this number is likely to grow as the pastime becomes even more popular. You might think that all you need is a big stack of $100 bills and a second cell phone to handle the calls and texts, but if you think that, you are already behind the curve.
It helps to think about your sportsbook business as a bank. Yes, you can go to your bank and take out money through the ATM, but your bank does not have all of the cash on hand that its customers have deposited. In the United States, a bank with between $15.2 million and $110.2 million in transaction accounts has to keep 3% in reserve. So a bank with $100 million in account balances must have $3 million on hand. That sounds like a lot of money, but it would not take much for the bank to run out of cash if a financial panic hits.
Your sportsbook should operate the same way. You should keep a solid percentage of the bets that you have out there in reserve. You also need to keep an eye on the bets as they come in and adjust your lines as necessary to hedge your exposure.
The amount of cash you need on hand depends on the size of your operation. If you take in no more than $10,000 a week in bets, then you should start with $10,000 on hand. That's about what you would expect if you were opening a local bookie operation. If you are starting a sportsbook business in a major city and plan to launch a major operation, you might need up to $500,000. On a daily basis, you need at least 20 percent of the handle you expect for a particular day.
Expect to Win Half the Time – But Not Much More
Sportsbook business profits come from the vig – not from the wins. One of the most important numbers you will track is the percentage of wins. If you're not close to 50 percent, then your lines are costing you money. You will want to consider the maximum size bet you will accept. The larger your maximum is, the easier it is to get unbalanced – to have too much money on one side of the action. A good place to start is setting a range between $20 and $200 for bets. As your business expands, you can push that maximum higher. Think about it this way, though. If your daily handle is about $15,000, it just takes one $4,000 bet to push you dangerously out of balance. Keeping an eye on those maximums is a must.
So, How Should You Set Your Lines?
The best tactic you can use, especially if you are new to the sportsbook business, is to get the lines from the top books. It just takes a minute or so to find out what the largest sportsbooks in the world are offering on just about any prop. If you take the numbers from the midpoint of the books that you see, you are a lot more likely to maintain balance than you are if you start guessing your own lines. It is doubtful that you, as a local bookie, have insight into tonight's Cavaliers–Pacers game that the experts at places like Caesar's Palace somehow lack.
Just like any other business, your sportsbook also needs sound administration skills. Time management is an important skill that you will need if your book is going to make money. Once you sign in with the proper pay per head service, you will not need to spend as much time on basic administration, but you will still need to keep a close eye on the movement in the action on games and props, adjusting lines as required to maintain the appropriate level of balance. You also need to spend some time marketing your brand. Yes, the Internet makes it easier to run a book, but it also makes it easier for a lot of other people to start and run a sportsbook business, so the challenge becomes maintaining and expanding your visibility in a growing sea of competitive choices.
Once you have your feet under you and you feel comfortable running your business, consider adding some options that some of your competition may not. Casino games, live betting, access to horse racing, and other options will take you beyond the sports matchups that your competitors are offering and will keep your cash flow more level than it would be if you only operate according to the rhythms of the sports season.
Finally, it will be important to figure out what types of clients you want – and what types you don't. There are some who win time after time, which means that you may want to lay off their action with another book – or you may want to adjust your lines to suit their wagers if you find that they are consistent. There are other players who will make you a bunch of money because they bet with their emotions instead of doing research.
Finding the right blend will help you move toward profitability; AcePerHead.com will provide that and more for your sportsbook business.