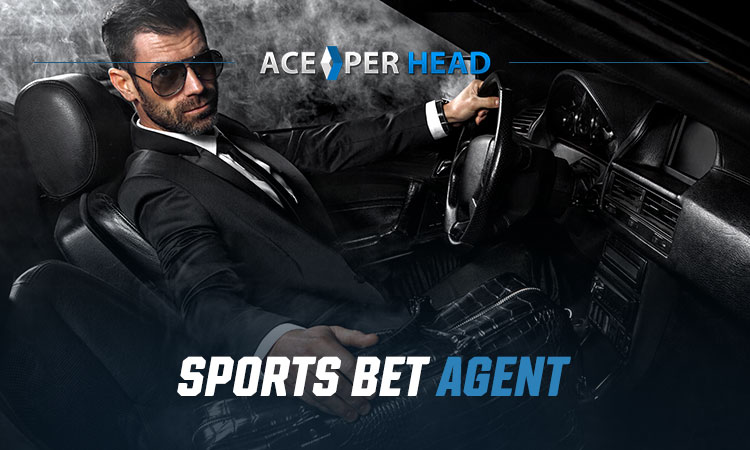 Becoming a bookie is one of the most profitable careers you can have, but hiring a sports betting agent can help you take things to another level.
Sports betting agents handle a variety of tasks for bookies and players to help them have an easier time navigating sports betting. However, without understanding exactly what one does, it'll be hard for you to determine whether hiring one is right for you.
In this guide, we'll outline the main roles of a sports betting agent and when you should hire one, regardless of whether you're a bookie or a player.
Keep on reading to learn all about gambling agents!
What Is a Sports Betting Agent?
A sports betting agent is someone who works for individuals to help them earn money. Instead of placing bets, a player can give their money to a sports bet agent. The agent can then help the player by selecting the types of bets that have good odds of winning.
However, sports betting agents also work directly with bookies. They can not only attract new players to a platform, but they can also act as assistants. Because of this, any bookie who wants to improve their betting platform should hire one.
When to Hire a Sports Betting Agent
Deciding when to hire gambling agents can be confusing for both players and bookies. Yet, the main purpose of hiring an agent is to earn more money, so players and bookies can hire them whenever they want to maximize profits.
If you're a bookie with a strict budget, consider hiring an agent after establishing your platform. This will ensure you have enough to hire someone that understands all types of gambling.
New and experienced players can hire gambling agents at any time, but keep in mind that agents take a cut when gambling on sports, regardless of your winnings. Because of this, you should only hire one if you feel comfortable spending more money than you would on traditional bets.
What to Consider Before Hiring an Agent
While a sports bet agent can help a bookie with a plethora of tasks, it's important to know how to handle things before having someone else do them. This will prevent you from getting confused if you decide to move on from an agent.
As mentioned, you should also have a flexible budget to ensure you can maintain your platform while paying someone else. Although an agent can help you get things done more efficiently, they're not necessary to run a successful sports betting business.
Empower Your Sportsbook with Demo Software
Unlock the potential of your sports betting business with the pay per head demo software and gain the confidence you need to make informed decisions. Learn how AcePerHead's demo offerings can enhance your understanding of PPH services and set you on the path to success.
Agent Demo: Master Your Dashboard
AcePerHead provides both agent and player demos, offering a comprehensive view of our cutting-edge software. The agent demo empowers you to take control of your dashboard, gaining invaluable insights into the management aspects of your sportsbook. You can explore essential functions such as player management, real-time score tracking, payment processing, and access to detailed snapshots and daily reports.
Within the agent demo, you'll navigate open bets, player analyses, wager alerts, and player access information. Experience the ease of adjusting and customizing lines through our intuitive interface, equipping you with the skills needed to confidently manage your sportsbook. AcePerHead's custom skin setup further enhances your understanding and ensures you're well-prepared to accept bets with a personalized touch.
Player Demo: Understand Your Audience
As a burgeoning bookie, understanding your target audience is vital. Setting up a player demo allows you to step into the bettor's shoes, providing valuable insights into their experience. The player dashboard offers a clear view of current and available balances, specific amounts at risk, win/loss figures, and real-time event scores. Dive into the toolboard, where players can place various bets, including straight events, teaser bets, and parlay bets, as well as other options your sportsbook offers.
Exploring the player demo equips you with the knowledge needed to enhance your service. It enables you to consider additional features, such as casino services and VIP live sports betting, with a focus on optimizing the user experience. Understanding how these elements seamlessly integrate within the interface ensures you provide a high-quality service.
Why Choose Sportsbook Demo Software?
Demo software is not only about building confidence and making informed decisions; it's also about experiencing a service before committing to it. With AcePerHead's promotional period, you can enjoy six weeks free of our platform. If it doesn't align with your vision, you can cancel the demo hassle-free. However, if it meets your expectations, you'll have already set up your sportsbook during the demo period, allowing you to start profiting from bets right away.
Elevate Your Sportsbook
Selecting the right betting platform can be a daunting task, but sportsbook demo software simplifies the decision-making process. Now that you understand the importance of scheduling an AcePerHead demo, seize the opportunity to enhance your sportsbook. Schedule a demo today and explore our state-of-the-art bookie interface, innovative features, and customizable skins to embark on the path to success. Don't wait; grow your sportsbook with AcePerHead now!
Grow Your Business With Ace Per Head's Sportsbook Services
If you're ready to take the sports betting industry by storm, it's time to start working with Ace Per Head.
A sports betting agent can help your bookie business, but you can't establish your platform without working with a solid software provider.
That's where Ace Per Head comes in!
Sign up for a 6-week free promo of our sportsbook services to see all of the options we offer at a low rate of $3 per head.