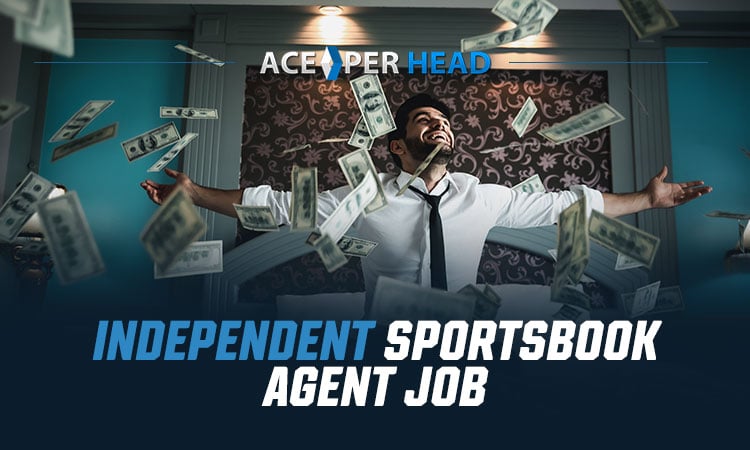 The US boasts more than 9.6 million self-employed individuals. If you're looking to venture out into entrepreneurship status, then you're probably wondering about an independent sportsbook agent job.
Sportsbook agents serve as middlemen, accepting players' bets and delivering them to a sportsbook. This independent bookie is responsible for managing the sportsbook's players and issuing credit.
This article walks you through the best way to become a successful independent sportsbook agent, helping you hit the ground running as you embark upon a lucrative, exciting new career. 
Establish Lines
When setting lines, you can set them yourself or copy them from a reputable bookie. If you lack years of experience, then you don't want to set lines yourself. Always seek a professional's help or speak with a well-known bookie and ask them to help you set lines.
This gives you immediate access to bookie sites to compare betting lines, selecting the best choice for your sportsbook. Once you've set lines, always keep track of them. Should you find there's an abundance of cash on one side, you can move certain punters to the other side.
Choose Your Fees
When holding independent sportsbook agent jobs, you need to come up with a fee to charge a vig. This is the percentage you'll deduct from a gambler's winnings. On average, 100-110% ratios are common, with higher vigs signifying quick profitability while protecting your business in the event of certain losses.
Track Everything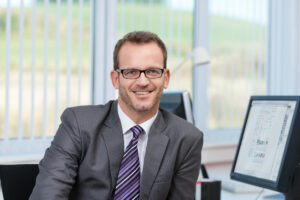 As an independent bookie, you must keep detailed, organized records and stay updated with current laws. It's advisable to invest in a computer system that lets you store and facilitate critical information.
As an independent sportsbook agent, you want to back up all data using an online cloud service. Always choose the software systems that provide the best options for online sportsbooks, including unparalleled customer service and 24/7 access to representatives.
When working with online gambling, you need to protect sensitive data from cybercriminals. This means you should utilize software with built-in fraud protection designed to secure independent sportsbooks. 
Will You Issue Credit?
Independent sportsbook agents may have to provide bettors with a line of credit, but it's not advisable and can often lead to huge losses. Before issuing a line of credit to a bettor, consider the following:
What is the bettor's history with repaying debts?
Can the bettor afford to repay the debt?
Is this person capable of committing fraud?
If you decide to forego issuing a certain bettor a line of credit, you'll need a strategy for helping them move forward with placing their sports bets.
Work to Secure Profits
There needs to be an account that balances out actions for both sides of a game. This is called a layoff account, and the vast majority of online betting sportsbook software packages include layoff accounts as a sportsbook management feature.
Unfortunately, you may come to a point as an independent sportsbook agent where a loss on a specific bet may significantly impact your overall cash flow. As such, you need a similar amount of cash to offset potential losses. 

Layoff accounts allow you to successfully run a sportsbook while earning a profit and minimizing large risks. Remember that layoff accounts are business tools and shouldn't be treated as in-house accounts.
Upfront Cash Needed
Every business relies on cash flow to cover software, payroll, utilities, rent, and more. Bookies are responsible for paying wages to winners while collecting a commission on losing wagers. The losing bets pay out the winners.
You'll need extra cash up front since you'll have to purchase a license if starting your own sportsbook. Bear in mind that the amount of capital put forth into your sportsbook agent position affects your position in the overall market. The more money you invest, the better you'll be market-wise.
It's common for casual players to wager significantly less than professionals, so you may need anywhere from $5,000 to $10,000 in startup funds to cover expenses while you get the ball rolling. Don't provide bookie services for professionals unless you have a minimum of $10,000 reserved.
Use the Best Sports Betting Platform
With countless sports betting platforms available for use, look for one that best fits your and your customers' needs.
For example, the betting platform you use should offer access to various sporting events, including eSports, and both local and international sports. It should also feature several different payment methods and offer cards and e-wallets. It also needs to offer a multi-lingual platform and exceptional, professional customer support.
The best online sport setting platform also offers high-level secrecy and security and is easy for you to navigate.
Look for platforms that also have risk management tools, tons of great administrative features, a panel for marketing tools, the ability to easily manage bet limits, and a broad reporting tool.
Secure an Independent Sportsbook Agent Job Today
When looking for an independent sportsbook agent job, remember to work with an experienced bookie to set lines and decide if you'll issue lines of credit or not, considering the risks. Always have a layoff account to secure profits, but don't treat it like an in-house account.
As you establish the basics as an independent bookie, Ace Per Head can help. Online Pay Per Head services are essential for professional bookies, helping you to mitigate the stress associated with collecting losses from players.
Check out our bookie demo software today to see the difference a top-rated Pay Per Head service can make.