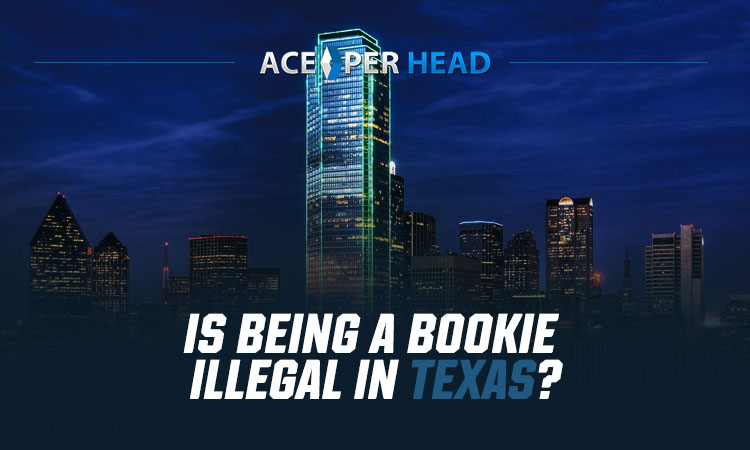 With a population of 29.95 million, Texas is the largest state in the continental US. Because of this, it's natural for budding bookies to view it as a great market for sports betting.
However, since sports betting is only legal in some states, it's important to ask yourself: is being a bookie illegal in Texas? Read on to answer this question and get more information about the state of sports betting in TX.
Gambling Laws and State Decisions
1992 lawmakers passed the Professional and Amateur Sports Protection Act (PASPA). This legislation made sports betting illegal across the US.
No one was allowed to bet on their favorite events, teams, and players. To do so was to break the law. The only exceptions were Nevada, Oregon, Montana, and Delaware (since allowance for sports betting was already explicitly part of their laws).
However, the Supreme Court overturned PASPA in May 2018. This didn't decriminalize gambling across the US but instead left legalization up to individual states. Some states allow sports betting while others do not.
Today, sports betting is live and legal in 31 states and Washington, DC. It is also legal and not yet in effect in 5 additional states. Note that some states only allow in-person gambling at specific venues, though most of them also have provisions for online and mobile betting.
Is Being a Bookie Illegal in Texas?
Unfortunately, Texas is not one of the states with legal sports betting.
This is odd considering that bettors are currently illegally putting down about $5 billion annually on sporting events. Experts estimate that legalizing sports betting could make the Texas government about $180 million from tax revenue.
However, it is currently not possible to place legal bets within Texas jurisdiction, so this revenue remains nothing but an abstract concept.
Does This Mean That Sports Betting Is Illegal in Texas?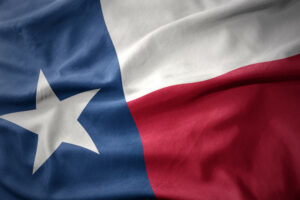 Technically, sports betting should be illegal for Texas constituents. However, this does not tell the whole story.
For those looking to place in-person bets, a trip to the casino boat or a neighboring state is necessary. However, this is not the best choice for most Texans. Instead, they can legally wager online assuming that they use an offshore sportsbook.
So, in basic terms, being a bookie is illegal in Texas. The illegality of Texas sports betting qualifies more as Texas bookie laws than regulations for gamblers.
If you're considering becoming a bookmaker in the US, you'll need to make sure that being a bookie is legal in your home state. If you're a Texan, you can't become a bookie until legislation legalizing sports betting is passed. However, if you're a legal online bookie, you can take bets from Texas citizens assuming that you are an offshore online sportsbook.
Don't rule out revenue from Texas citizens when setting up your sportsbook. Instead, simply make sure that you can operate legally before taking bets from them. Ace Per Head only works with legal bookmakers, so we can help you easily determine whether you're eligible for running a legal sportsbook.
What Does the Future Hold for Sports Betting in the Lone Star State?
While Texas has still not opened avenues for legal sports betting, the future does look bright.
As of 2022, there is currently a bill filed to make sports betting legal. This legislation authorizes mobile and online betting. However, it does require a referendum to amend Texas's state constitution.
Texas constituents are also backing legal gambling and sports betting. 57% of Texans actively want to legalize casino betting. 74% of Texans also either support or are neutral to legal sports betting options.
Both lawmakers and citizens want sports betting and the revenue that it will generate. The only things standing in the way are timelines and the need to amend their constitution. Hopefully, this can take place within the next couple of years.
A Timeline for Texas Gambling
In July 2022, sports betting laws were backed by most state officials. However, there will be many practical issues with changing the law. Moving into August, there were no alterations, but there was renewed hope from lobbyists that the state of gambling could change in 2023.
By September, Texas lobbyists and residents were hopeful that 2022 and 2023 could change the course of Texas sports wagering online. This made sense because of the proposed legislation and widespread support.
These hopes also may bear fruit. As of October and November 2022, there is a lot of hope for Texas sports betting legalization. Legalization will once again be voted on in 2023.
How to Prepare for the Potential of Legal Gambling
If you're simply waiting for a change to bookie laws in Texas so that you can open your sportsbook, there are many ways that you can prepare.
If you're an offshore bookie or someone operating out of another state, great news! You can simply begin taking bets from Texas residents. Ace Per Head can help to guide you through this process to ensure that you're being fair and operating within legal confines.
If you live in Texas and want to base a sportsbook there, you're out of luck. You'll simply need to hope for 2023 legalization. If bookmaking is your passion, you can also move to a neighboring state and begin taking sports bets there.
Talk With Sports Betting Experts Today
So, is being a bookie illegal in Texas?
Currently, the answer to that question is an unfortunate 'yes.' However, the future of sports betting all across the US looks bright. The Lone Star State is no exception to that rule.
Now that you know the basics of Texas gambling laws, it's time to begin preparing for its legalization in future years. You also can legally run an offshore online sportsbook and take bets from multiple states including TX. Take advantage of our six-week promo to see why you should consider becoming a bookie in the years to come.