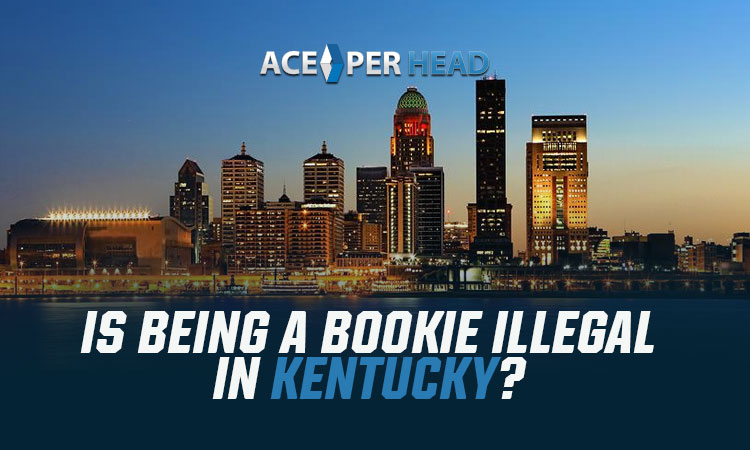 The global sports betting industry was valued at over $81 billion in 2022, and it will continue to grow as more places legalize it, including Kentucky.
Kentucky sports betting is something that many residents have desired for years, but lawmakers were hesitant to legalize it until now. This year, lawmakers signed a major bill that not only makes sports betting legal but also allows residents to become bookies.
Ace Per Head is dedicated to helping you decide whether becoming a bookie is right for you. Because of this, we made this guide that explains what you must know to launch your platform.
Read on to start a legal sports betting business in Kentucky!
The Latest Kentucky Sports Betting Laws
As of March 31, 2023, sports betting is officially legal in Kentucky, and the signed law went into effect on June 28, 2023. Horse betting was already legal in the state before, but now agencies can also offer sports betting services.
The Kentucky Horse Racing Commission (KHRC) will oversee the entire sports betting operation, and it'll provide resources to anyone that wants to get involved.
What This Means for Bookies
Previously, any Kentucky resident who wanted to be a bookie had to leave the state to start their business. However, with this new law, it's now possible to become a bookie in Kentucky without leaving.
Like many other states with legal sports betting, you must follow various rules and regulations. Because this law is new, it may be difficult to find relevant information that can help you start your platform, but Ace Per Head will assist you.
How to Become a Bookie in Kentucky
The law states that all sportsbook apps must partner with at least one Kentucky race track. Therefore, to become a bookie, you must find a race track with good branding that interests you. Fortunately, Kentucky has several tracks, so it shouldn't take long to narrow down your choice.
After partnering with a track, you can start building your platform with Ace Per Head. We'll not only provide you with website templates, but we'll also implement all of the features you want.
Unfortunately, casino gambling is still illegal in Kentucky, so if you want to offer casino games on your platform, they can't be available to Kentucky residents. However, we can help you find a good solution that allows you to legally operate.
Advantages of the Pay Per Head Services
A pay-per-head company will provide you with the sports betting software you need to get your betting shop moving in the right direction. And they'll do this while charging you as little as $3 per head for PPH services. It can save you so much money.
Here are several of the other biggest advantages of utilizing pay per head services to start an online gambling site.
Customization
Whenever possible, you'll want to try to establish a custom website for your clients to use. But it can be tricky trying to do this when you're creating a sports betting site from scratch. It can also be very expensive to do it.
With pay per head services, you won't need to worry about this aspect of things. A PPH service like Ace Per Head can provide you with a customized site that will impress your clients.
Ace Per Head can also help you pick and choose which online gambling elements you'd like to incorporate into your site. From an online casino to live sports betting, you can choose whichever options you want.
Convenience
If you decide to start up your own sports betting website with Ace Per Head's help, it isn't going to be terribly convenient to do it. You'll be in charge of doing everything from updating the betting lines on your site to getting things squared away at the end of each week with your clients. It can be challenging to keep up with all this.
Ace Per Head's bookie services will automatically take care of all these types of tasks for you. It'll make launching a bookie business easier for you and allow you to focus on attempting to bring in more clients.
Customer Service
Both you and your clients will occasionally have questions about sports betting that you'll need to have answered. Under normal circumstances, you'll be responsible for finding answers for yourself while also providing them to your clients.
But this won't be the case when you use pay per head services. A pay per head company like Ace Per Head can take care of all your customer service needs right from the start.
After hearing about the benefits of using the best bookie software, it would be silly for you not to give it a try. You'll be surprised to see how simple running a bookie business will be when you have a company like Ace Per Head helping you out.
Would you like to discover more about pay per head services and how they work? Go here to get additional info on it, and then secure a 6-week free promo from us so that you can experience our PPH services yourself.
Take Advantage of Kentucky Sports Betting Today
Now that you know Kentucky sports betting is legal, start thinking about whether you want to start your platform in the state. Remember that you'll be limited to sports betting and horse racing, but you can still earn large profits in this new market.
If you do want to become a bookie in Kentucky, it's best to start now before the market gets crowded. The earlier you launch your sportsbook with the best sports betting software, the easier it'll be to stand out to players.
Learn how to be a successful bookie agent with Ace Per Head, then contact us at (800) 909-5193 to start creating your sportsbook.