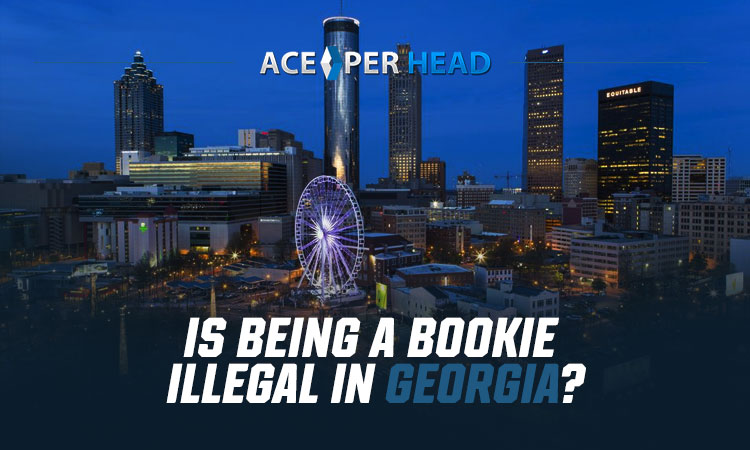 If you're one of the around 10.8 million people living in Georgia, you likely are curious about the gambling laws in your area. This is especially true if you're considering becoming a legal Georgia bookmaker and working with bettors near you.
Georgia's 2023 Senate legislative session ended in March without a vote on House Bill 237, which means that lawmakers will need to wait another year before pushing to legalize online sportsbook operations. 
Still, when and if Georgia laws do permit your bookkeeping business, you'll be glad you prepared. Is being a bookie illegal in Georgia? Yes but that may change.
If this describes, you, you likely have wondered: is being a bookie illegal in the Peach State? Read on to answer this question.
House Bill 237
Georgia's state constitution explicitly prohibits gambling. Yet, that doesn't mean it's off the table forever. Lawmakers and sports betting advocates have tried for years to amend the constitution through a voter referendum, known as House Bill 237.
Last month's deferral marked the fourth time that the Georgia Senate has tabled the bill. The next time it will be up for discussion is the November 2024 general election. However, that doesn't mean you can immediately open your bookkeeping business, even if it does pass.
Georgia Lottery Regulatory Activity
If the Bill passes next year, there will be a bit of a waiting period, first. Before gambling services can initiate, the state would have to create and implement regulations around its sports betting industry. These rules and restrictions would come from the Georgia Lottery.
The Georgia government oversees the activity of the Lottery. It was tentatively put in charge of sports betting regulation after House Bill 380 was introduced in February 2023. If passed, HB380 would require that all betting-specific mandates come directly from the Lottery, not an established regulatory board.
In addition to creating guidelines around bookie and bettor activity, the Lottery would also be responsible for issuing licenses, as well as permitting specific operators to launch. That means that to follow Georgia rules, you likely wouldn't be open for business until around 2025.
Are Bookies Illegal in Georgia?
Unfortunately, there are no legal options for sports betting in Georgia. In fact, it is currently one of the least-friendly gambling states as of 2022. Those caught gambling within the state can receive up to 5 years in prison, a $20,000 fine, or both.
However, there has been some legislation recently to legalize sports betting in Peach State. In 2020 and 2021, Georgia lawmakers were faced with legislation to legalize sports betting and casino gaming. This same legislation was on the table in 2022.
Sadly, this was only brought up at the last minute in Georgia General Assembly sessions. The push was ignored. There will be no chance to revisit it until 2023 when sessions resume.
If the bill is passed during these 2023 sessions, sports betting would still be illegal until late 2023 or 2024. It also is possible that they will once again fail to push the legislation into law in 2023. This means that there is no projected future for Georgia's would-be bookies.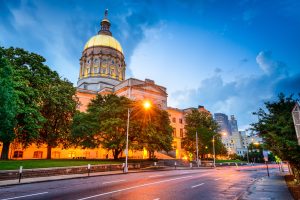 Is There Hope of Online Betting Legalization?
The current statehouse is filled with entrenched anti-gambling sentiment. This holds Georgia back from changing its gambling laws. However, with midterm elections coming up, they may have a chance to allow legal online betting if they elect new officials.
This would be great because at least 57% of Georgia residents support legal sports betting. If these people are able to elect new officials, it may be possible to pass the legislation during the 2023 Georgia General Assembly sessions.
Why Should Georgia Legalize Bookie Business Betting?
States that legalize sports betting benefit financially. Some states that legalized gambling quickly turned millions. For example, New Jersey collected over $250 million in a single year from legal gambling revenue.
Similarly, there would be high tax impositions on legal Georgia bookmaker services. Earnings are often taxed at 25% or higher. If Georgia were to legalize betting, the state could turn a huge profit.
Additionally, since support for online sports betting legalization is high, passing gambling legislation would give the people what they want. Because of these logical benefits, it's possible that Georgia policymakers might pass new laws in the future.
The global sports betting market has an annual growth rate of over 10%.
There's no sign that sports betting will slow down soon, so now is a great time to become a bookie. Becoming one can not only provide you with a significant income, but you can also have more leisure time.
However, the first challenge you'll face is finding decent bookie software.
This software review will teach you all about AcePerHead, a leading bookie software provider. You'll then have the info you need to succeed in sports betting.
Why
AcePerHead.com

?

AcePerHead is a sports betting company with over 20 years of experience that provides software to bookies.

With AcePerHead software, you can create a betting platform with several bookie tools. If you already have one, you can switch to AcePerHead within 10 minutes.

The model that AcePerHead uses is pay-per-head (PPH), which involves paying for each player that actively uses your platform. AcePerHead charges bookies as low as $3 per player weekly. With PPH, if you have 5 active players, you'll pay $50 per week.
AcePerHead Services
AcePerHead's team can help you become a bookie by providing several services included in their software. For example, AcePerHead offers website templates to new bookies that allow them to start their platforms immediately.
Here are some of the primary services we provide:
1. Sportsbook
Many bookies rely on sports betting to earn their money. With AcePerHead bookie software, you can let players bet on various sports, such as basketball, baseball, hockey, and football.
You can also view info about wagers and player accounts. When a player is due winnings, this will ensure they receive the correct amount.
2. Casino Games
Aside from sports betting, AcePerHead bookie software lets bookies offer casino games on their platforms. These benefit bookies because they create extra streams of revenue. It also encourages players to stay on the platform because they can use the same balance they use for sports betting.
Popular casino games that AcePerHead supports include blackjack, poker, and slots. When setting up your platform, you can choose the games you want to offer.
3. 24/7 Customer Support
An essential part of a bookie business is customer support. Instead of hiring employees, you can outsource customer support to AcePerHeadthere's a team of trained professionals ready to assist your players.
Ace Per Head's 24/7 customer support service ensures your players are satisfied with their experiences on the platform. Whenever they have an issue, they can contact a support rep that speaks their native language in minutes.
As a bookie, this will significantly reduce your overhead costs as customer support is included in the pay-per-head fees.
Your Bookie Business in 5 Minutes
After reading this pay per head software review, you can start and grow a bookie business.
Before becoming a bookie, consider the features you want on your platform. From there, AcePerHead can help you create a package that suits your needs.
Sign up for a 6-week promo of our services today to start earning as a bookie.
Learn More About Setting Up a Sportsbook
While your bookie business can't operate legally in Georgia, passionate individuals may want to prepare for future bookmaking possibilities. New legislation can always pass. If you're especially committed to starting a bookie business, you also could move to Tennessee, a neighboring state with legal online sports betting.
Check out Ace Per Head's six-week free pay per head demo to see what we can do for you. If sports betting ever becomes legal in the Peach State or if you want to move, we've got your back.