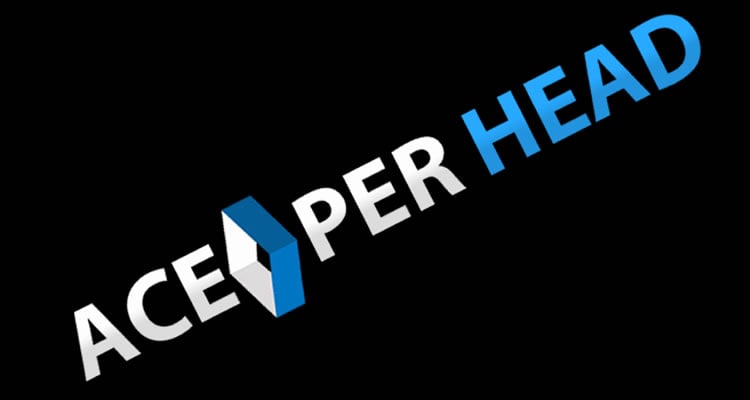 The prospect of becoming a successful bookie can sometimes be daunting. There is a lot that goes into running a sportsbook, and unless you have the resources and a small army to work with, it is nearly impossible.
This is where the pay-per-head service comes into play.
Not all PPH companies offer the same level of service, and some are for lack of a better word scams, that promise a complete suite of products and services but are unable to deliver on their promises.
In this post, I will evaluate AcePerHead.com, in this pay per head service review, we will attempt to uncover all the pros and cons of this company, in an unbiased way. What we are attempting to do here is to offer you the best possible information for you to make an informed decision when choosing a PPH bookie software service.
Company Overview

Ace Per Head has been on the scene since 1998, making it one of the pioneers in the business. A very important thing to point out is that they do not handle or back any wagers, they only offer a turn-key platform service that enables agents to set up and operate their business online.
Software Features
Like a considerable number of establishments, the software they utilize is DGS. Since this is not proprietary software their service is limited to the features offered by the software provider; having said that they have made some modifications to the software that allows for a more personalized experience.
It is possible that you may see competitors who do utilize proprietary software that has different features, however, in our experience, these tend to be rather unstable platforms so you may be compromising stability and security for a few frivolous and mostly unnecessary features.
With the Use of DGS, the AcePerHead Platform Allows you to Manage Every Aspect of your Business Online, Including:
Move lines: Although their services do include professional line movers setting and adjusting lines for their clients, you have the ability to move your own lines, from any device connected to the internet, be it mobile or otherwise.
Player Watch Report: In any business, visibility is of the utmost importance. The player watch report is one of the features mentioned above that has been added to the DGS software. With it, you will be able to track the activity of every player, sharpies, big rollers, etc. The report is fully customizable for added convenience.
Bet Ticker: In tune with the player watch report, this real-time report is an invaluable tool, it tracks every wager as it comes in. The report can be utilized as a risk management tool allowing you to see the correlation of bets between players, large wagers that may call for a line adjustment, etc.
Mobile capabilities: The entire suite of services can be utilized from any mobile device. All reports track activity through the entire network, online, mobile, or over the phone to provide you with the most up-to-date information on your business.
Live Betting: When conducting our pay-per-head service review, we noticed that Ace Per Head has always been at the forefront of the live betting software service, they have a robust platform available to all their clients. For an additional fee, you can opt for their VIP live betting service which offers more betting options and offers added value to your players.
Customer Service
This is probably one of the services where they stand above the competition. They offer bilingual customer service agents not just for you as an independent bookie but for your sheet and sub-agents as well.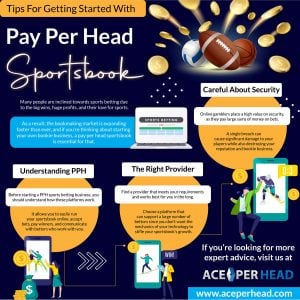 Every client is assigned a personal customer support agent, to help with anything needed at any time. You can contact them through their 800 number or via email, their response times are fast and accurate while being discrete and professional.
Your players will have access to an online sportsbook where wagers can be accepted 24/7. You can choose to manage your facility yourself have the expert staff do it for you or a combination of these. All player activity is carefully monitored, should anything suspicious happen, you will be alerted. In addition, all phone calls are recorded, and should any player have a complaint or if they file a claim they will handle it for you. Everything, however, will be notified to you to maintain visibility and transparency.
They have an extensive list of payment methods making it easy for you to pay for services. One of the biggest problems we have seen with pay-per-head services is the lack of payment options which makes it cumbersome to conduct business efficiently. This does not seem to be the case with Ace Per Head, giving it high marks in customer satisfaction and ease of use.
Security and Infrastructure
This is probably one of the most important items in our pay per head service review guidelines as it concerns the integrity and security of your business as an independent bookie.
Great measures to increase security and improve their infrastructure have been taken. Their entire network has complete redundancy, phones, data, website, and power supply. It has been proven time and again that nothing is foolproof, however, it would be difficult to imagine their network suffering a complete shutdown, should this ever happen they have an offsite backup system that will enable them to be back online within minutes.
They have also contracted the best DDOS Attack protection available, they even have a backup for this. They use state-of-the-art firewall technologies and have on staff 24/7 technicians and IT professionals to guard the integrity of the facility and data.
Pricing
Their basic service package starts as low as $3 per active player. Contact them at (800) 909-5193 for additional information on price breaks per quantity, casino share, custom websites, and private 800 numbers.
6 Weeks Free with Ace Pay Per Head
Another important feature to consider when looking for the best bookie software provider and one we feel demonstrates the quality of their service is the offering of a free 6-week promo.
When reviewing Ace Per Head we were very impressed to find that they offer a 6-week pay per head free, something most other services do not.
6 weeks of free service will have a direct impact on your bottom line, this is certainly an offer worth considering.