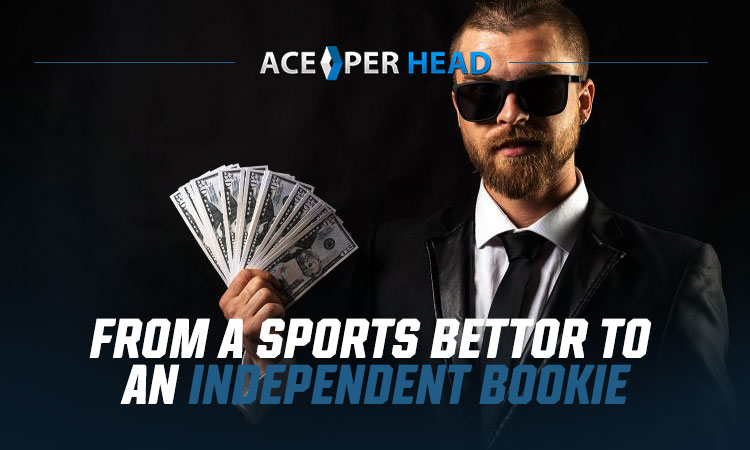 Independent bookies can make up to $5 million per year, but how can a sports bettor become one?
Both bookies and sports bettors can't exist without one another. While the two are involved in sports betting, they both do different things to earn money. However, bookies often have an easier time earning it because they don't rely on luck.
Sports bettors can easily become bookies if they learn about the process, and Ace Pay Per Head happens to have a ton of info about it.
Read on to find out how a sports bettor can transition into bookmaking.
How Being a Bookie Differs from Being a Sports Bettor
Being an independent bookie is drastically different from being a sports bettor. However, both bookies and bettors have one thing in common: the love of sports.
While sports bettors enjoy earning money from placing bets, bookies earn money by setting up sportsbooks. If you access a sports betting platform, everything you see is the result of a bookie's effort. Yet, what bookies place on their platforms is determined by bettor interest.
Why Pro Sports Bettors Are Perfect for Bookmaking
As a sports bettor, you likely have a good idea of which teams and players perform well. Many pro sports bettors often spend a ton of time reading the odds of several sportsbooks. This, paired with their previous sports knowledge, helps them decide which bets they should make at any given moment.
With this type of info, you'll have a much easier time becoming a bookie because half of the work involves setting reasonable odds. All you must do is get accustomed to using sports betting software.
What You Must Do to Get Started
When you're ready to become a bookie, the first thing you must do is read our beginner's guide. Within it, you'll learn all about the reasons to become a bookmaker and how to approach the process.
After reading the beginner's guide, we can provide you with some more info about our pay per head bookie software. Using a variety of our tools, independent bookies can set odds, monitor cash flow, and host a plethora of casino games for the richest sports bettors.
We'll also help you maintain your platform by providing stellar customer support services and regular software updates. No matter what you want to host on your platform, we have the resources you need to succeed.
Now You're Ready to Take the Leap
Here at Ace Per Head, we want to see everyone in the world of sports betting find success. We help Twitter sports bettors, newbie bookies, and anyone else that wants to profit from sports.
Now that you've read this article, we encourage you to consider becoming a bookie, even if you don't have a background in sports betting.
Sign up for a 6 Weeks free promotion of Ace Per Head's services today. One of the first things we'll do is help you set up a website for your sports betting platform.