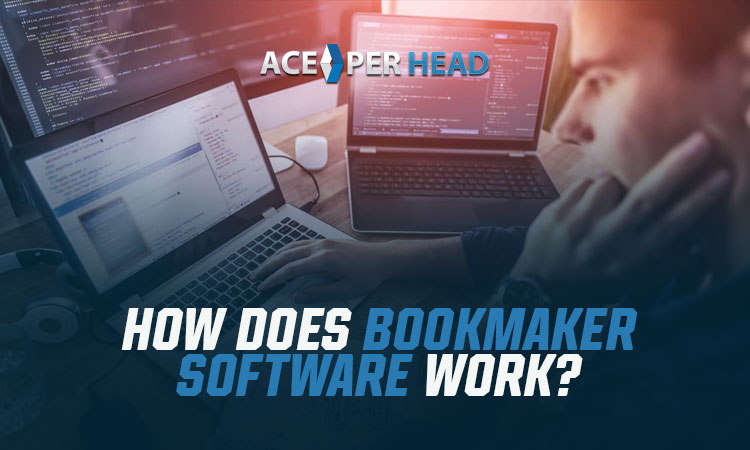 Remember when all bookmakers used to have to keep track of their clients' wins and losses by hand? Fortunately, those days are long gone.
If you're running a bookie business in 2023, you shouldn't be using a pencil and paper to do it anymore. Bookmaker software will prove to be a much better option.
So, what is bookie software? How does it work? And what are the main benefits of using the best bookie software?
We're going to break it down for you in this article so that you understand why you need to invest in the best bookie software. Learn what you need to know about bookie management software below.
What Is Bookie Software?
Bookie software is a type of software that'll give you everything you need to run a bookmaking business. From a customized website filled with sharp betting lines to features that'll let you keep tabs on your clients' profits and losses, it'll put the things you need right at your fingertips.
It's going to be nearly impossible to run a successful bookmaker business in 2023 without this software. It'll make your life so much easier and ensure your clients remain happy.
How Does Bookie Software Work?
Now that you're familiar with what bookie software is, let's shine some more light on how it works. It'll help emphasize the fact that you're going to need it to turn your bookie business into a success.
You can obtain bookie software from a pay per head service like Ace Per Head. We'll set you up with this software and help you create a custom website for your business.
From there, we'll update this site automatically with the latest sports betting lines. We'll also produce custom reports for you so that you can monitor your business.
Maybe best of all, we'll provide your bookie business and your clients with customer service as well. It'll help you avoid having to be on your phone all the time to communicate with your clients about any issues they may be having.
What Are the Benefits of Bookie Software?
To secure bookie software, you will need to make a small investment. But this investment could be as little as $3 per head through a company like Ace Per Head.
This small investment will get you access to so many benefits of bookmaker software. Some of them will include:
A website that'll help you brand your bookie business and attract new clients
Access to sharp betting lines and the option to add live betting features
The ability to add features like an online casino and a custom prop builder to your website
It'll make all the sense in the world for you to incorporate bookie software into your bookmaking operation. You'll be missing out on a huge opportunity if you don't.
Finding the Best Pay-Per-Head Service for Your Bookmaker Business:
With numerous options available, it's crucial to choose the best pay-per-head service for your needs. Discover valuable tips on conducting a successful search to ensure a seamless and profitable partnership. From seeking experience and reputation to evaluating customer service and affordability, find out how to make an informed decision. Learn why Ace Per Head stands out as the best pay per head service and explore their cost-effective solutions with a 6-week free promo.
Prioritize Experience and Expertise
When selecting a pay-per-head service, prioritize experience and expertise in the sports betting industry. Look for providers with a proven track record, as their extensive knowledge and established systems will offer superior pay-per-head services. Avoid brand-new services and opt for those with a wealth of experience to ensure a seamless start to your sportsbook business.
Assess Reputation and Reviews
Evaluate the reputation of pay-per-head services by thoroughly researching customer reviews and feedback. Pay attention to bookies' experiences with a particular service and consider their insights. A service with a strong reputation and positive reviews is more likely to deliver reliable and satisfactory results. Steer clear of services that have multiple complaints or negative feedback, as it may indicate potential issues in the future.
Emphasize Quality Customer Service
Effective communication and responsive customer service are vital aspects of a successful pay-per-head service. Prioritize providers that offer excellent customer support, ensuring quick and efficient assistance for both you and your clients. Prompt responses to queries, technical support, and knowledgeable representatives can make a significant difference in the overall experience. Choose a pay-per-head service that values customer satisfaction and prioritizes support.
Find Affordable Solutions
Profitability is key in the sportsbook business, so it's essential to find an affordable price per head service that fits your budget. Compare pricing models and avoid services that excessively cut into your profits. Look for providers that offer cost-effective solutions while maintaining high-quality services. By choosing an affordable pay per head service, you can maximize your earnings and ensure a sustainable and profitable sportsbook business.
Ace Per Head: Your Best Pay Per Head Service
When searching for the best pay-per-head service, look no further than Ace Per Head. With their extensive experience and exceptional offerings, they are a leading choice for bookies. Ace Per Head provides affordable pay-per-head services starting at just $3 per head, enabling you to keep more of your profits. Our 6-week free promo allows you to explore their comprehensive solutions without any initial cost. Discover how Ace Per Head can take your bookmaker business to new heights with its advanced technology, reliable customer support, and user-friendly interface. Benefit from their expertise and join countless satisfied bookies who have experienced success with Ace Per Head.
Invest in Bookmaker Software
If you attempt to run a bookmaking business in 2023 without bookie software, you'll be making a big mistake. Bookmaker software can take your business to the next level.
Ace Per Head would love to show you what a big difference investing in bookie software can make. Take a look at how it could benefit your business in a big way.