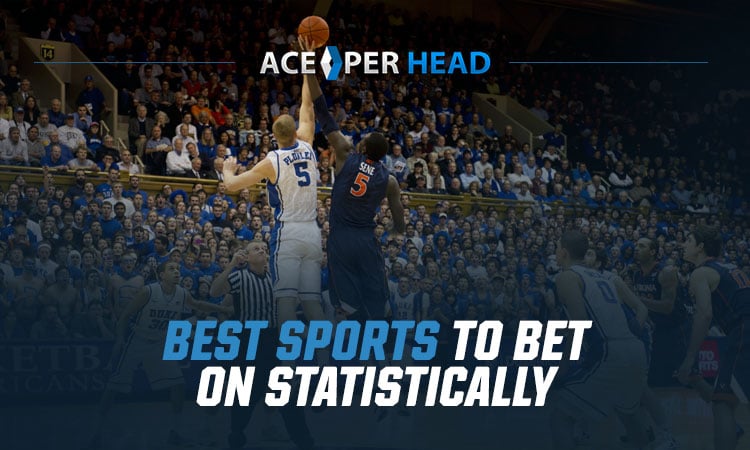 As a sportsbook owner, you likely field all kinds of questions about betting and odds.
For instance, people may come to you specifically to ask about the best sports to bet on! After all, aren't some sports more profitable than others?
In reality, you could ask a dozen people that same question and get as many different answers in return. However, certain trends can help inform your decisions. Today, we're tackling the answer to this hot question so you can confidently answer those inquiries!
The Golden Rule
Between American football, professional hockey, and major league baseball, it can be a full-time job just keeping up with the latest sports stats! That's why you should always guide your players to think with their hearts.
The best sport to bet on is the one they enjoy watching and following! The more they know about a game, the more comfortable they'll be wagering their hard-earned money on the outcome. 
That said, some industries have historically been more profitable than others. Let's take a look.
College Basketball Betting
If your players are brand-new to the betting space, you may want to suggest starting with college basketball. This sport is ideal for beginners, simply because there are a lot of games!
In all, there are more than 350 NCAA Division 1 basketball colleges across the United States. Of those, more than 250 teams play in conferences that have regular game lineups. This means they're playing multiple times per week, which automatically increases bettor odds. 
If players monitor those games closely, they should be able to find high-value strategies to improve their outcomes. Of course, this applies to March Madness, but it also works during non-conference college basketball, which tends to get lost in the shuffle during the winter.
NBA Betting
Especially compared to college basketball, the NBA can seem a little dizzying. While the former tends to follow familiar patterns, the NBA tends to be harder to follow and predict.
However, that shouldn't deter would-be bettors from trying their hands. It's not uncommon for underdogs to come up from behind and win at the last minute, and strong contenders sometimes fumble. These wild changes make it anyone's game — and incredibly fun to watch.
NFL Betting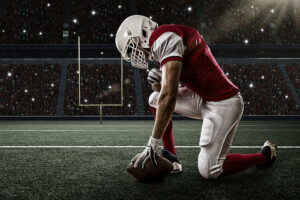 The NFL can be a profitable bet, but it's important to remember current situations. In this industry, matchup advantages inherently mean less, because each team is on somewhat of a level playing field, comprised mostly of college standouts. 
Instead of hyper-focusing on talent, look at the game trends and environments instead.
Has one team suddenly amassed points after failing to score at all during the last game? Is another team on a five-game winning streak? When you have proven situations to reflect on, you'll learn to make more informed lines in advance.
Work Like a Smart Bookmaker
Running a successful business demands smart work, not just hard work. Ace Per Head offers a turnkey solution that makes becoming a full-service bookmaker easier and more affordable than ever.
By opting for Ace Per Head's white-label turnkey solutions, you can own a comprehensive sportsbook, racebook, and casino without the hefty infrastructure costs. This state-of-the-art platform lets you establish your bookie business in just one day. The network provides a complete gambling portal for players with a diverse sports market, covering NFL, NCAAF, NBA, NCAAB, MLB, Tennis, Golf, Motor Sports, and international soccer leagues.
Ace Per Head's horse racing feature includes major tracks in the country and renowned international races. Additionally, you have the option of a virtual casino, adding another layer of entertainment for your players.
With a plethora of options, your business is set for success, and the growth might even outpace your expectations. The excellent word-of-mouth marketing generated by offering the best betting platform ensures a steady influx of new players without spending on advertising.
The affordability of Ace Per Head's service is remarkable, priced at just as low as $3 per player per week. This business model ensures you only pay for active players, keeping your overhead low during off-season.
Another key advantage is that 100% of your players' sports and racing losses go directly to you. Ace Per Head prioritizes your players' privacy, assuring that their information is never compromised or shared with competitors.
Working smarter also involves efficient time management. Ace Per Head provides real-time reports that give you instant insights into your players' win/loss. These reports simplify end-of-week collections, providing a clear summary of your overall profit or loss and individual player performance.
There's no better time to venture into bookmaking, and Ace Per Head sweetens the deal with a limited-time free trial for new bookies. This means you can start accepting bets the same day you sign up, without any upfront fees.
Don't miss out on this opportunity—reach out to an account manager at Ace Per Head today!
Share the Best Sports to Bet On
The next time a player asks you, "What are the best sports to bet on?", you'll be able to confidently answer them! While these are three of the most common picks, there are many more to choose from, including national soccer leagues, MMA fights, boxing matches, and more!
At Ace Per Head, we can help you set your sportsbook up for success. Check out our latest promotion to enjoy six weeks for free!