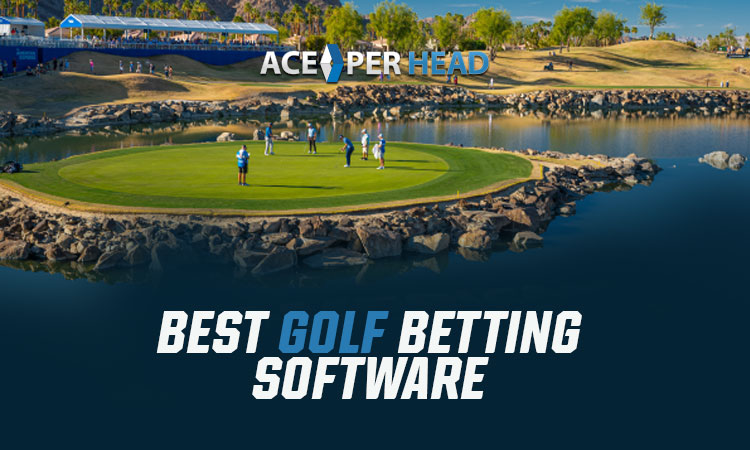 Golf's popularity is currently at an all-time high. About 24.8 million people played the sport in 2020. The enormous increase that this figure represents makes sense when you consider that golf is more classy, outdoorsy, and social than any other sport.
If you're a budding bookie, golf betting software is a great way to stand out above the competition. Read on to learn what you should look for in an online platform that attracts bettors and makes fast cash.
Look Into Affordable Options
Many new bookies are hit with high upfront fees when opening their online sportsbooks. A flat-fee, one-time software purchase is a huge immediate hit to your budget. Plus, since you won't get automated updates over time, your website won't be competitive in a year or so.
Flat-fee subscriptions to golf betting software keep you competitive. Unfortunately, they also stop you from raking in as much money as you earn. A $1000 monthly fee might make sense around the PGA championship, but it will be way more cash than you have during the off-season.
Pay per head software models mean that you only pay for the number of bettors you have currently betting on golfing events. This comes to between $3 and $10 per person. So, if you have 10 bettors, you'll only need to pay $30-$100.
All in all, that's a total steal. You'll never put out more money than you're bringing in.
Invest in Golf Betting Specific Features
Because the bookmaking industry is so competitive, you'll need to customize your website to appeal to golfing enthusiasts. Ace Per Head's team will help you use golf imagery all over your mobile-friendly website so that you can draw in your target market.
But that's not all we'll do. We also will help you implement top-notch features that golf lovers won't be able to stop themselves from swinging their clubs at. Some of these features might include:
Technology that tracks the scores of golfing events in real time
Bet tickers to alert you when people put down money on golf teams or events
Player watch reports so you can see what your bettors are up to
Updates and upgrades to keep your site up to par (pun fully intended)
The ability to individually manage players and limits
There are limitless possibilities for golf betting apps, so we'll talk with you and figure out how we can make your precise vision a reality.
Prioritize Communication and Support
Just as golf is a social and recreational game, successful bookmaking requires chatting and communication. When you're looking for a golf betting system, it's important to keep that in mind.
Make sure that your software platform allows you to easily communicate with players through a secure mobile interface. You should be able to send and receive messages quickly so you can offer the top-notch support players want.
In addition to helping you with this, Ace Per Head has a 24/7 agent call center. You can always get the support you need at any time of the day or night. This keeps your golf betting sites running smoothly at all times.
What Is Pay Per Head?
To start, let's discuss the meaning of pay per head. It'll provide you with a better understanding of why you might want to work with a pay per head service while running a bookie operation.
A pay per head bookie software is a service that will set you up with everything you'll need to run an online sportsbook and casino. From your own customized website and sharp betting lines to digital casino games and customer service, you'll get all the things you'll need to run your bookie business in one neat and tidy package.
For a long time, bookies were in charge of running their own operations using their own resources. But a pay per head service can do a lot of the heavy lifting for you so that you can focus on catering to your clients and raking in profits.
What Are the Benefits of Starting a Sportsbook?
There are quite a few benefits you'll enjoy when you start an online sportsbook. For starters, you'll get a custom website like we just mentioned.
You can use this website to create accounts for your clients. They'll then be able to place sports betting wagers through your website and even play casino games on it.
You'll also come to love that an online sportsbook will keep track of all your clients' wins and losses and allow you to set up betting limits for them. It'll give you complete control over your whole operation.
Additionally, an online sportsbook will provide you with customer service representatives for both yourself and your clients. You won't need to worry about fielding calls from your clients anymore about betting lines, website troubles, etc.
Which PPH Bookie Service Should You Rely On?
Since there are so many advantages to using a pay per head service, many PPH services for bookies have started to pop up. You're welcome to work with whichever one you like the most.
You'll find that Ace Per Head will be one of the best options of the bunch. We have more than two decades of experience when it comes to working as a pay per head shop. We can help you take your bookie business to the next level with a pay per head sportsbook and casino for as little as $3 per head.
Stay Above Par With Ace Per Head
Choosing golf betting software can be a challenge, but it's simple when you work with Ace Per Head. Our team will help you design a custom website to reach golf enthusiasts not just across the US but also across the globe. Create your package to begin a free promo period and make money with your sportsbook ASAP.