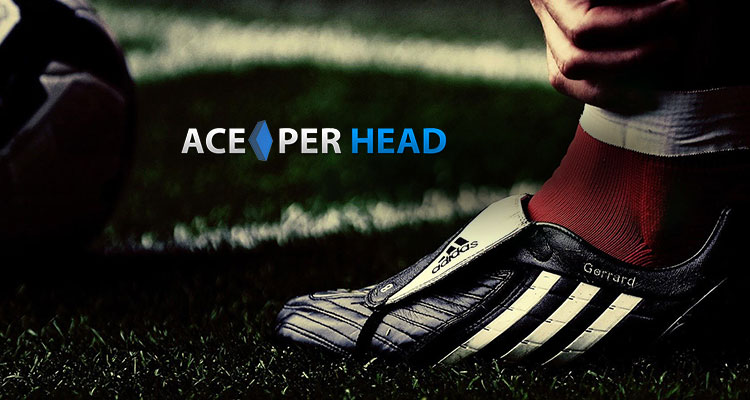 Running a business can be hard work, and there is no one way to setting up and running a successful enterprise. But, one thing is clear, those who succeed in life always work smarter and not necessarily harder than then the rest.
Work Smarter Not Harder
Becoming a full-service bookmaker is now easier than ever with the help of Ace Per Head white label turnkey solutions. You can now be the proud owner of a sportsbook, racebook, and casino without having to dish out millions of dollars in infrastructure.
The simple yet incredibly complex bookie platform offered by AcePerHead.com allows you to become the bookie in as little as 1 day! Their state of the art network provides you with a complete gambling portal for your players to place bets 24/7, and the most robust sports market offering in the industry, from NFL and NCAAF, NBA and NCAAB, MLB, Tennis, Golf, Motor Sports, to every league imaginable in World Soccer.
In addition, their platform comes with a horse racing feature, that carries every major track in the country as well as some of the most renowned international Horse Races. But that is not all, you also get the option of a virtual casino this side of the world.
With so many options, there is little chance of your business failing, in fact, you may have a hard time keeping up with the growth of your book. Word of mouth is the best marketing, and by offering your players the best betting platform you can rest assured they will be referring new players every week. You won't even have to spend any money on advertising!
The best part, is you get all of this for the incredibly affordable price of $10 per player; this business model means you only pay for players who have had betting activity in their accounts on any given week if a player doesn't use the betting platform one week you do not need to pay for them. This helps keep your overhead low during the offseason.
Another advantage of doing business with AcePerHead.com is 100% of your player's sports and racing losses are yours to keep. You do not need to share any personal information of your players, so you are guaranteed that at no time will their information be comprised nor shared with competitors.
To work smarter means to make use of the latest technological advances to cut your work time as much as possible. The full suite of real-time reports offered to you as a bookie will ensure you do not spend hours on end keeping track of your player's win/loss, the reports will provide you with an up to the minute accounting summary of the win/loss of your entire package or player by player.
This makes collecting from players at the end of the betting week a breeze, you will know exactly how much money you made as soon as the game has ended.
There has never been a better time to become the bookie than now, for a limited time Ace Per Head (review here) is offering a free trial to all new bookies. This means you can start taking bets the very same day you sign up and you won't have to pay any fees upfront. Don't delay, contact an account manager today!
5 Creative Ways to Get Your Bookie Business Started
This guide will teach you creative ways to take the excitement of starting your own betting company and use it to get a head start on your career.
Jobs in the sports betting field make around $59,235 per year on average in the United States. This information alone might be enough to persuade you to get into the sports betting business.
But if you aren't sure where you would go from there, this article has got you covered. There are many different ways to start your own bookmaker company, but here are the top five most creative ways to get yours off the ground.
Creative Ways to Get Your Bookmaker Business Off the Ground
If you haven't gotten too far with your business idea yet, you might be wondering to yourself how much money do I need to start a betting company? The answer depends upon how many bettors you have when you start.
You'll want to consider all the possible outcomes and save enough so that if all bettors win, you can afford to pay them. With around 10 to 20 bettors, this would mean you have to save $10,000. Keep in mind that this is more than the U.S. Small Business Administration suggests startups have before launching.
1 – Build a Website
This might be an obvious one, but there is a specific way to go about creating a website that is accessible to bettors and easy for bookkeepers to use. A Pay Per Head sportsbook is a bookmaker software that will help you establish a site that is easy to update and manage.
These software companies handle your website's security and establish the payment methods in which your bettors will place their wagers. To reach a broad audience, you want to choose a bookmaker software that offers a wide range of sports, players, and betting options.
2 – Create a Sports Betting App
Let your bettors make their picks wherever they go on your bookmaker software app. Applications can be even more popular than websites, so why not create a space your users can access through their smartphones?
App building is a feature that comes with the package you choose as part of your bookmaker software. Therefore, you won't have to worry about reaching out to a separate company to create the app for you.
3 – Advertise Everywhere
The days of advertising solely on television and radio are gone. To gain more bettors, you are going to want to run ads on Twitter, Facebook, Instagram, and Google.
Additionally, search for sports podcasts and ask if they would be interested in having you sponsor one of their episodes. Their listeners and your customer base overlap, so take advantage of this popular medium.
4 – Utilize SEO
You should add a blog section to your website that you update regularly. Within these posts, you should use links, videos, and images to boost where you stand in the search engine results.
Inputting locations will increase the chance of people seeing your posts in that area. You want to ensure you are only targeting states where sports betting is legal. While more places in the U.S. are coming around to this form of gambling, it is still illegal in a majority of states.
5 – Start a Consultancy
Bettors who are having trouble making money aren't going to want to bet after a while. That's why you should provide them with a backup option that gives them a better chance of winning.
Offering expert advice or selling your picks to clients is a perfect idea for those who want to work in the bookmaker software business but do not want to be a bookkeeper. You could also use a website to send bettors your picks. Furthermore, you could create package deals for bettors to pick from to make a semi-consistent income.
Start Using These Methods Today
Now that you've gotten some insight into the creative ways that help you get your sports business up and running, start taking action today. Ace Per Head is dedicated to helping you create a package that best suits your business plan. Start connecting with new bettors and take your company to the next level.