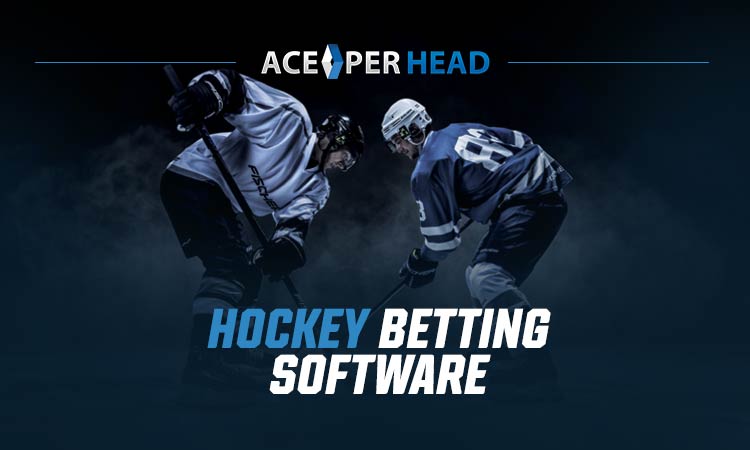 Hockey. It is not the most popular sport to bet on in America, but it is one that still has seen a nice benefit from the legalization of gambling in the United States.
When the US was getting more and more open to sports betting back in 2018, the NHL was estimated to gain $216 million annually from all of those now legal wagers on their sport.
As a bettor that may be using hockey betting software, you may be asking yourself at times what the best hockey bets today are?
Well, this is hockey betting explained.
Hockey Betting Lines
When it comes to hockey betting lines, two different things are used for this sport.
The first is the typical money line, which is just straight-up betting on which team you think is going to win the game. It is an easier bet for the casual hockey bettor to understand and it is a less risky bet if you are backing the favorite because you do not have to worry about a team winning by a certain amount of goals.
Then, you have the puck line, which is like the point spread in other sports. Basically, this type of line has bettors decide which team they want to back based on how many goals they think the favorite is going to win by.
In hockey, this can be a more difficult and more unpredictable bet than a money line for several reasons. The obvious reason is that not many goals are scored in hockey compared to points in football or basketball, so the puck lines are going to be tighter because of that.
The other reason is that in hockey, the whole puck line can be thrown out the window because of an empty-net goal.
Let's say that the Boston Bruins are favorite by one and a half goals against the New York Rangers and are up by one goal with one minute to go in the game. The Rangers may take out their goalie for an extra man, leaving their net wide open for Boston to potentially score a goal and win the game by two.
Hockey is more vulnerable to a bad beat like that compared to other sports, so a lot of bettors prefer the money line.
Total Goals Scored
Another thing that you can bet on in hockey is the total number of goals scored throughout the game. In most cases, you are most likely picking whether the game will have over or under a certain amount of goals.
This does pose the same risk as above when it comes to empty-net situations because those goals do count just like any other goal and it can ruin an under bet in an instant. With that in mind, the total line will usually fall somewhere between 5-6 goals, and these lines will likely have the possibility of an empty-net goal in mind.
To get on the right side of this type of bet, you have to do your research. The two main things to look at are how many goals each team averages in a game and how many goals each team allows per game.
At the time of writing, the Edmonton Oilers currently average the most goals per game through nine games of their season with 4.22 goals per game. Then, the team that happens to have started their season 9-0, the Carolina Hurricanes, tops the NHL in goals allowed per game with just 1.67.
So, let's say that Carolina plays one of the worst teams in the league, like the Arizona Coyotes. In this situation, the Coyotes average 1.3 goals per game and give up 4.1 goals per game.
So, if the total line here was 5.5, you might consider it more if Carolina was playing a team that could more reliably score goals like the Oilers rather than a team like Arizona.
Future Bets
If you are a believer in a team's future rather than the present game they are in, you have the option to bet on a team's success later in the season. There are multiple ways you can do this, with the most obvious way being to bet who is going to win the Stanley Cup.
But, if you are not confident about what team is going to win it all but are more confident in that team coming out of their conference, you have the option to just bet on a team to win the Eastern Conference or the Western Conference.
On top of this, there is an option available to bet on who you think is going to win each of the four divisions in hockey.
Of course, the lower level you go to bet, the less money you are likely to win on those bets. At the time of writing, the best division winner odds for a favorite are for the Carolina Hurricanes to win the Metropolitan Division with +200 odds. To win the Eastern Conference, the Hurricanes have +700 odds and then they have +1400 odds to win the Stanley Cup.
So, while it is more difficult to correctly predict the Stanley Cup winner, you are obviously increasing the amount of money you can win off of a similar bet the farther you are willing to go with it.
In addition to this, you can bet on individual player awards at the end of the season such as the Hart Trophy, Vezina Trophy, and more.
Live Betting
To really open Pandora's box on hockey betting software, an experienced hockey bettor may try their hand at betting during a live game. This can change the puck lines or the money lines greatly in your favor compared to the lines available before the game because of the obvious ability for the situation to change.
Let's go back to the Coyotes example above and have them play against the Hurricanes. On paper, the Hurricanes look like a much better team than the Coyotes, and they may start the game as favorites by two goals.
But, Arizona may have a good start to the game and score the first goal halfway through the first period. With Carolina down 1-0 in the game, you may be able to get friendlier lines at this stage, and it could present a good betting opportunity if you believe Carolina will come back and win the game.
You might be able to get the puck line down to a goal and a half, then bet the Hurricanes with them possibly going on to win the game 3-1. There, you would not only cover the spread but you would win rather than push because you waited until after the game started to get your bet for it in.
Live betting can be great spots to bet on better teams that start a game slowly on the puck line or money line, plus it can be an opportunity to get a better number on the total goals line.
Parlays
Hockey can be a difficult sport to get good odds on at times without taking a big leap because of the lack of separation in goals. This is why in some situations, having parlays as an option can help you increase your return on winning bets.
Before August of 2021, Canadians only had the option of betting parlays that had three bets or more on them.
For those unfamiliar, parlays are bets where you have two or more separate bets on the same ticket but you need to get all of them right to win the entire bet. This usually makes the odds you have on the bet more rewarding if you are actually able to cash in but it does make it twice as difficult to win because you are relying on two separate bets to be right rather than one.
The best part about parlays, though, is that it is very flexible in terms of what bets you want to combine. If you want to do one money line and one puck line, you can do that. If you wanted to have a puck line and total goals bet, you would be able to.
It is not always recommended to do this because single bets usually give you more protection from losses. However, one situation where it might be good to do this is if you have multiple favorites you are confident in with bad money lines.
For example, if you had two favorites hovering around -200 odds, it might be best to make those a parlay rather than trying to bet $20 to win $10 on each of those.
NHL Betting Software
These are some of the best ways that you can make money as a bookie on hockey with the hockey betting software available on regular sportsbook sites.
But, what if you would rather be the bookie than the bettor? Do you want to create a sportsbook but do not know where to start?
Start a six-week free with us today to explore the world of a bookie.