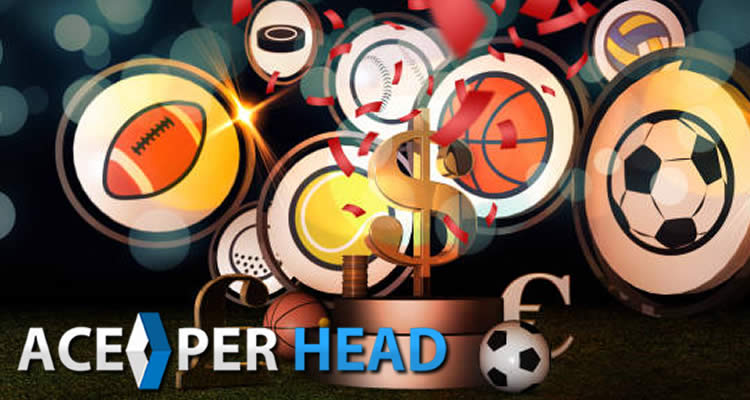 Sports gambling is an uncontrollable fire burning across the United States, thanks to its legalization. More and more people are betting, and betting big.
Why not? It's a fun way to spend a Sunday afternoon. Laying some action is a great way to make your favorite game more interesting.
What isn't interesting is losing, and if you find yourself losing too often, you might need some help with your sports betting strategies. Winning sports gambling isn't as simple as blind chance.
Check out these tried and true smart betting strategies to help you turn a profit with your sports gambling hobby.
Get Focused
When it comes to sports betting, there's so much to know. You have to learn the basics to know what you're betting on. You have to understand how the sportsbooks set their lines.
Then you have to learn all the gambling terminology. It's a lot to take in. And after you master the basics and the lingo, you have to do a crazy amount of research on the sports you want to play.
There are injury reports, weather reports, advanced statistics, prevailing home and road trends. A deep dive into a professional gambler's life reveals how much time they devote to research and math.
You don't have the time for all that. You have a job, a family, and plenty of other obligations. One of the best sports betting strategies is to narrow your focus on one sport.
Even then, your focus might be too wide. There are 32 NFL teams and a full slate of games at 1:00 p.m. and 4:00 p.m. every Sunday. Then there's the Sunday night game, Monday night, and Thursday night.
Cut down your research time by researching and betting a single division. Betting the AFC North means you limit your research to four teams and their opponent.
This sports betting strategy helps keep you from overwhelming your brain with too much information, and it isn't limited to pro-football. You can do this in any sport.
Manage Your Roll
The global sports betting industry value for 2019 was $85 billion. Think about that number. Would state handles and sportsbook profits be so high if gamblers won frequently or knew how to manage their money?
No, they wouldn't. To make money, you need to know how to manage your money and learn not to give it back to the sportsbook on bad bets.
Fixed Bets
One of the best betting strategies for money management is to stake a consistent amount. The most common strategy is to bet no more than 5-10% of your bankroll.
This means every time. Don't fall victim to perceived locks or sure bets and up your stake. Keep a strong floor and ceiling to prevent yourself from blowing your roll.
Keep a Budget
A budget works two ways when it comes to sports gambling. At the beginning of every season, set aside the amount of money you'll play with.
A round number example is $1,000. Let's say you budget this at the beginning of a baseball season. You decide to state at 5% of your bankroll, which means you'll bet $50 on each game.
Keeping to your budget means that if you wash out mid-season, you're done. You won't deposit more money in hopes your luck turns around.
Aside from that budget, you need to place a budget for how much you're willing to bet on any given day or week. This set number keeps you in the game longer if you're on a losing streak.
Don't Chase
So much of bankroll management in terms of profitable betting strategies is what not to do. Chasing is a guaranteed way to lose money long-term.
What is chasing? Say you're ready for a full Sunday slate of football. You've decided how much you're going to bet on the 1 PM and 4 PM games. You crack a few beers and watch the action unfold.
By the time the 4 PM games finish, you've lost every bet you placed (it's more common than you think). Frustrated by your painful cold streak, you pull up your sportsbook and up your stake for the night game.
You do this in hopes of pulling out a big win to cover that day's losses. Sometimes it works. More often it doesn't.
Chasing is what the sportsbooks want you to do. They know the more money you lose, the more likely you are to give them more trying to break even on the day.
Keep an even keel with your bets and your money. Some days you have to take your lumps, even the best in the business hit only 55% of the time. That means they're wrong 45%.
Bet Simple
This means one bet at a time or singles wagers. It's too easy to fall in love with the idea of a big score. These people always end up giving far more back to the book than they'll ever make.
You see them at the casino ticket window. They lay stacks of cash on a nine-leg NFL point spread parlay and walk away with a ticket stretching to the floor. They do this because they're in love with the short-term big score.
Why would a sportsbook payout so much money on a parlay bet like that? Because the odds of you winning nine games are so low it's almost impossible.
Professional sports gamblers avoid parlays, and if you expect to win money, you should, too.
Research All Your Bets
This is a callback to the focus section, but you can't win consistently if you're not researching your bets. Listen, there are those of you who put down a little money for a fun day in a casino sportsbook.
And, that's a fine way to spend a day. A few buddies, a few beers, a few hot dogs from the hot dog cart, and a day betting on football or basketball is such a fun diversion.
You can even win from time to time!
If you want to take your betting strategy to the next level, you have to research. That means reading all the latest reports. That means a social media account where you follow local beat writers who cover teams.
Line Shopping
At its heart, sports gambling is a numbers game. You can't control what happens on the field, nor can you control what numbers the sportsbook posts. It's a comparison game.
Here's how line shopping works. Let's say through your research, you think the Pittsburgh Steelers will win their game versus the Denver Broncos by seven points.
You came up with that number because the Steelers have a top 10 rushing attack, and convert their red zone opportunities at the top half of the league. The Pittsburgh passing attack is not strong.
Meanwhile, Denver has injury issues on the defensive line and they're starting a first-year QB. Because of this, you expect a ground and pound, low-scoring game the Steelers should win easily.
You find that the books agree with you, mostly. You see lines at -7, -7.5 at multiple books. What you want is -6.5. When you find it, you jump on it.
That's what line shopping is. Betting lines aren't equal at every sportsbook. You'll see a lot of similarities, and a lot of books follow the lead of market maker books.
You have to search the markets for the numbers you think will make you money. Line shopping is one of the best betting strategies the pros use to make money.
Fade the Public
Why do sportsbooks make money? Because the public bets incorrectly. If the majority of public bettors were good at making money, the sports gambling business would not be as profitable as it is.
What does this mean for your betting strategy? It means you can find great success betting against the public.
This is a common strategy and it works more than you'd think. Track where the money goes on a bet. If you see an overwhelming amount of public money on one side, bet the other.
Slow and Steady Wins the Race
Patience is a virtue. The best betting strategy for you or anyone else is to go slow and easy. Don't expect to be a sharp overnight.
This means avoiding emotion as best you can. Try to lay off your favorite teams and check your ego.
While it's almost more fun to win a long-shot bet to feel like the smartest guy in the room, you're not betting to prove your smarts. You're betting to make money.
The Best Betting Strategies
Sports betting is so popular. Why? Because it's fun.
To win money you need solid betting strategies. So-called experts supply you with convoluted formulas. They'll sell a desperate gambler anything.
Winning sports betting comes with time. So much about betting strategy is what not to do and how to avoid traps that drain your bankroll.
Show patience, manage your money, and narrow your focus. If you do that, you'll start winning your bets.
Do you have what it takes to be a bookie? AcePerHead offers the best bookie platform. Sign up today for six free weeks and start taking bets.