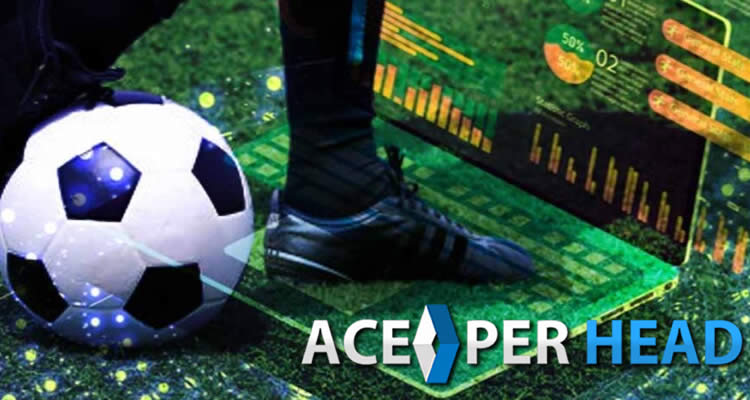 You might dream of owning a sportsbook. However, the massive amount of work required to get started may stand in your way.
Yet, it doesn't have to be this way. A white label sportsbook provider can do the heavy lifting for you.
If you've tried building a sportsbook from scratch, the task might seem impossible. First, you'd need to create a site. Next, you'll need to work out how to assign odds to various sporting events. Also, you'd have to devise a way to allow players to make bets and withdraw their winnings.
Fortunately, you don't have to concern yourself with these many tasks. A white label sportsbook can do it all.
To learn the benefits of a white label sportsbook provider, read on.
The Fast Track for Sportsbook Success
To better understand white label sportsbook software, think about online casinos. There, you'll see many different games.
Also, you'd see games created by many different companies. You'd even recognize many of those companies.
Big-name gambling companies create those games. They then license those games to online casinos.
For this reason, you can play your favorite games on any number of casino websites. The games come preinstalled as part of packages for online casino businesses.
A white label sportsbook works in the same fashion. It allows you to set up your branded sportsbook with preinstalled software. For this reason, you can have your own sportsbook up and running quickly.
A white label sportsbook service will provide you with all the features that your players love. For instance, your players can cash out when needed and place in-play bets on your site. The white label sports betting software will provide these features.
White label sportsbooks are also flexible. You can turn over as much or as little of your operation as you like to the sportsbook.
For example, you can have them manage customer service. You can also let the sportsbook offer promotions. If you like, the only thing that you need to do is pick the colors and branding for your sportsbook site.
Jumpstarting Your Bookie Business
A white label sportsbook will give you an obvious advantage over your competitors. By working with a white label service provider, you can have a professional, branded sportsbook site up and running quickly.
As a bookie, your main responsibility lies in paying your subscription fee. The service provider will handle the rest. What's more, they'll provide you with as much help as you need to get your site up and functional.
In some areas, the hardest part about setting up a sports betting site is getting licensed. It can take months or years to acquire a gaming license.
With the help of white label sportsbook software, you can have your online operation set up in days. More importantly, you won't have to concern yourself with the back-office and technical tasks of setting up and running your website.
Finding the Best Sportsbook Service Provider
White label sportsbook software is a fully operational, turnkey solution for a successful sports betting business. It's a fast way to set up a customized sportsbook website.
With your site, you'd use your company logo, color scheme, and contact info. You'd even choose your domain name.
Setting up a betting site with a white label sportsbook is fast and easy. It's the most cost-effective way to build your brand. Most importantly, however, a white label sportsbook is flexible, reliable, and secure.
Furthermore, a white label sportsbook is a highly flexible solution for your business. For instance, you can have the service perform tasks such as uploading the event calendar.
The service can also manage daily lines, odds, and grading. Alternatively, if this kind of work is your favorite part of the business, you can handle those tasks if you choose.
A white label sportsbook will host your site on high-performance servers. They will also perform all technical maintenance.
The best sportsbooks allow you to provide sports betting and live wagers. They also have horse racing that's available for you to offer to your players.
With the best bookie software sites, you can even have a virtual casino with live dealers. It's up to you to pick and choose the products that you want to offer for your players.
The Fast Track for Sportsbook Success
When searching for a white label sportsbook, it's important to choose an experienced service provider. Accordingly, it's a good idea to look for a service provider with many years in the business.
Also, you'll want to choose a sportsbook service that is constantly updating and improving its products. By selecting a company that continually introduces new and exciting games, you can increase player betting.
It's also important to choose a sportsbook that can manage the daily operations of your business. By doing so, you can focus on growing your sportsbook with effective marketing. The best white label sportsbook will handle all the rest.
Trust a Leading White Label Sportsbook Service
Ace Per Head is a white label sportsbook service that makes it easy to book action. We can handle all your lines, updates, and odds 24 hours a day, seven days a week.
At www.AcePerHead.com, we provide sportsbook services for millions of players. We're dedicated to helping our clients succeed.
Our white label sportsbook service makes it easy to add and remove prop bets, adjust the odds, and change events on the fly. We'll provide you with all the tools you need to keep your site up and running—and generating profits.
Give your bookie business a high-tech upgrade today by signing up for a six-week free trial.
Sportsbook Software
It is time to bring your operation into the 21st century with the best sportsbook software. With the recent surge in legalized sports gaming, you need to keep up with the business.
Using a pay per head platform like AcePerHead allows you to expand your book, win new customers, and increase your profit margins.
For more information on what Ace Per Head offers bookies, visit our website for a free six-month trial. We believe that you'll quickly see the benefits of our technology and that we're the best bet around.