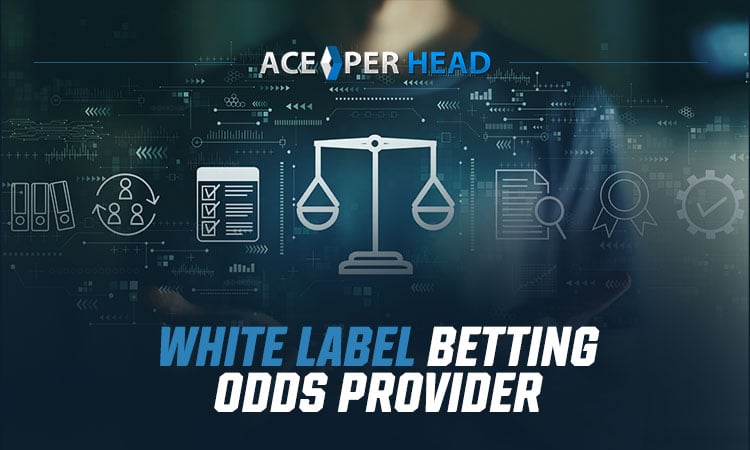 Opening a sportsbook traditionally takes 6 months to a year. Licensing is challenging, and you'll need $10,000 in reserve as starting capital. Combine that with the need for a business plan and extensive legal licensing, and becoming a bookie might not feel worth it.
But when you use white label betting agent software, you can start easily making bank ASAP. Read on to learn what white-label technology is and how you can carve out a name for yourself in the gambling industry.
What Is a White Label Betting Agent Software?
A white-label betting platform is one that's pre-designed and 100% functional upon set-up.
When an agent invests in white-label betting technology, they get a website that was already made from one of many customizable sportsbook-specific templates. Ace Per Head bookies can include their branding information on the pages and choose the features that matter to them. Once they do, though, the site is ready to roll as soon as it's set up.
This doesn't just mean that bettors can start putting money down on events immediately. It also means that you'll have a fully functional sportsbook with sports data feeds, Bitcoin payment solutions, and technical support built in.
In other words, it's a fully managed technology!
Pre-Established Licensing
Besides Nevada, which has a $500 licensing fee, most states charge an exorbitant amount of money to get a sportsbook legally licensed to operate. In lucky states like South Dakota, this fee may only be around $2000. But in others like Pennsylvania or Massachusetts, fees can spike up to $10 million.
Licensing and legal processes also can take months. You'll be waiting for a long time when you could be taking bets and cashing out.
White-label sportsbook software comes pre-licensed. Your provider already ironed out all the technicalities, and when you work with Ace Per Head you become one of our partner bookies. You use our licensed sportsbook to set up your bookie skin and work underneath our fully managed platform legally, immediately, and inexpensively.
Affordable Fees
To start a sportsbook, you'll traditionally need to pay for all features individually. A web design service can cost thousands of dollars. Security features, updates and upgrades, gambler support, mobile-friendly betting options, payment processing, and wager alerts can cost even more.
Ace Per Head gives you all these features and more for a low fee. Our prices start at $3 per active gambler with open bets on your site. This scalable payment method means you'll always make more than you're spending from the get-go.
Greater Security
Instead of paying for basic security for your website, an Ace Per Head betting odds provider has access to professional-grade security features. 7-layer DDoS protection, MFA features, and high-end firewalls protect your website.
Players will feel safe placing bets with you, and you won't need to shell out for the best security features. Plus, with Bitcoin payment methods, no one will put any banking information on the network. Even if someone tries to steal it, it'll be worthless to them.
AcePerHead: Your Ultimate Betting Tool
If you're one of the 70% of Americans who have a deep passion for live sporting events, then becoming a bookie is an exciting opportunity. It allows you to not only engage with the teams you love but also generate a consistently high profit. Plus, with access to top-tier betting tools, establishing an online sportsbook has never been easier.
Discover the essential gambling tools for aspiring bookies and how AcePerHead's cutting-edge software can elevate your sportsbook business.
PPH Software: Your Path to Success
Pay-per-head (PPH) technology stands as the backbone of a successful sportsbook. With AcePerHead, you gain access to a custom-designed website that carries your branding, ensuring a unique and professional image for your sportsbook. This customized website is built on a sportsbook-specific template, equipped with features for seamless event score tracking, Bitcoin payment methods, and professional odds integration.
The best part? AcePerHead offers this white-label service package without the burden of costly startup fees. Starting at just $3 per head, you can access a comprehensive suite of managed services, complete with 24/7 support, ensuring a hassle-free experience.
Bet Tickers and Wager Alerts: Stay in Control
Beyond streamlined payments and comprehensive management, PPH betting tools offer a myriad of advantages. Imagine receiving in-app alerts every time a wager is placed or linking the app to your phone for SMS alerts. This feature allows you to effortlessly track bets and monitor potential profits in real time.
Player Management Betting Tools: Empowering You
Setting odds and managing players can be a daunting task, but betting technology simplifies the process by providing pre-determined lines from professional oddsmakers. While you have full control to adjust these lines, they serve as a competitive foundation for the bets you offer.
AcePerHead offers additional player management tools, including betting analytics. Gain insights into the events, teams, and players that capture your bettors' interest. Generate player watch reports for closer monitoring and enjoy the flexibility to configure limits. Reward loyal bettors with higher limits while efficiently managing those who pose a risk to your sportsbook.
VIP Features for Unrivaled Excellence
To truly stand out in the competitive world of sports betting, you need VIP features that make your sportsbook unique. These may encompass:
Real-time live sports betting
Integrated score-tracking software
Dynamic line adjustments
Secure Bitcoin payment methods
Casino games and racebook add-ons
These features not only set you apart but also enhance your sportsbook's appeal to a broader audience.
AcePerHead: Where Technology Meets Success
Now that you're equipped with knowledge of the best betting tools, it's time to experience AcePerHead's state-of-the-art betting technology. Embark on your journey with AcePerHead, and take your sportsbook to the next level of success today!
Get Started With Quality Betting Technology
Now that you understand the basics of white-label betting agent software, it's time to grow your sportsbook business. Our team is committed to providing betting technology with user-friendly features for both players and agents. Create a package today for a 6-week free promo of Ace Per Head.