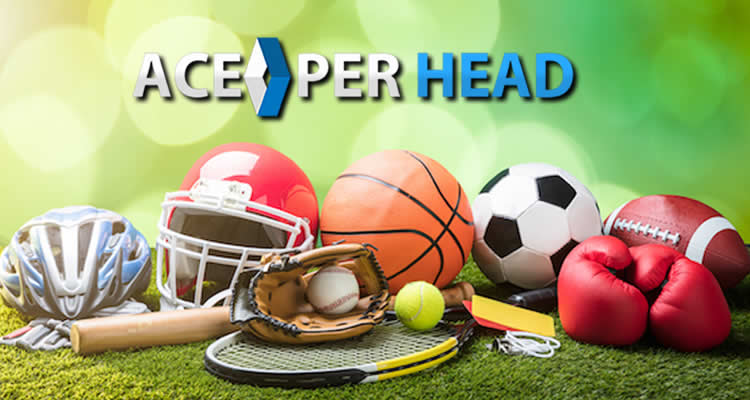 The biggest advantage that the Internet brings to the small business owner is that, with the right design elements and website features, you can compete with the biggest hitters in your industry, so long as you don't offer a product or service that requires manufacturing and distribution.
The sports betting industry is perfect for small business owners who have access to a lot of liquidity and want to start a steady revenue stream. www.AcePerHead.com has helped many sportsbook agents get their business to the next level by giving them access to an attractive, professional platform and becoming one of the top white-label sports betting providers in the industry. Take a look at what white-label software is – and how it can benefit your sportsbook.
How does White Label Software Work?
White-label sports betting providers generate applications so that a client can re-brand it and sell it to an end consumer. This means that the provider can create a platform that an infinite number of players can use, passing the platform on to their end consumers. The services that are available on AcePerHead's platform, in other words, are infinitely replicable. The key for you, as the bookie, is that your players don't have to know that you signed up with a pay-per-head site to get your sportsbook running. Instead, you can take all the credit for the top-shelf quality of your site.
How does Pay Per Head Work?
Some white-label software providers charge their agents a monthly fee to use their services as their own. In the sports betting industry, the metrics are somewhat different, so pay-per-head gambling websites charge bookies a weekly fee. For every active bettor on your list, you pay the website a flat fee each week. It doesn't matter whether that bettor plays 100 bets or does not place any at all; the fee that you pay is the same.
This means that it's a great idea to roll through your player lists once a week and see who is betting – and who is not. If a player has stopped betting with you, there's no reason to keep paying to keep that player on your list, week in and week out. It's a good idea to reach out after a week without betting, though, before you cut the player off. After all, the player may have been on vacation and may plan to bet on six games the following week, so you want to find out the situation before you just close down the account.
Why Shouldn't I Just Build My Own Sportsbook Website?
There are bookies who do that. However, given the complexity of websites these days, if you're not a web development specialist, you're going to have a difficult time building a website that is competitive with the white-label competition that some of your colleagues in the business are using. There was a time when you could roll through life as an online business with one of those free pages on Weebly, or other low-end website construction sites. However, you cannot get away with that anymore, if you expect mobile optimization and the sort of server strength that will handle the crush of sports betting that comes in on the weekends.
You can also buy the software to build your own website from scratch, buy your domain, and get your site running all by yourself. Again, though, if you're not a development specialist, you face a huge learning curve, and you also have an expensive software purchase ahead of you. Do you really want to spend time learning to make your website when you could be building your business? Again, that's where white-label sports betting providers such as Ace Per Head can help.
We offer a free preview for bookmakers who want to get their businesses up and running on a professional platform. During that time, you can bring in your bettors and set them up with profiles. You can customize your page on the AcePerHead.com platform; with a unique URL, none of your customers will know that you didn't design the whole website yourself. That way, you're focused on what you do best – staying abreast of the sports scene, instead of having to deal with the coding on the Internet.
We also offer access to secure third-party payment platforms. This means that you can link your own bank account to the AcePerHead.com platform without worrying about what might happen to your money. Also, you can reassure your players that they can trust the platform as well. You're going to be paying AcePerHead.com each week, so it's good to know that your payments bring value to your players' betting experience.
If you go to the websites of some of the big Las Vegas and Atlantic City casinos, you see sportsbooks that offer a wealth of options in terms of leagues in which you can wager and prop bets that bettors can make. You also see sites that look as though they have a team of developers working around the clock. Once you take a look at the platforms that AcePerHead.com offers, then you will see that white-label sportsbook providers can make your presence look just as impressive and, more importantly, work just as smoothly as the websites of the big sportsbooks.
There are white-label sports betting providers with lower fees than AcePerHead.com. However, we are confident that the level of service that we provide makes your investment worthwhile. If you've watched the entrepreneur-based television show Shark Tank, you have likely heard Mark Cuban, owner of the Dallas Mavericks and one of the "shark" investors looking to work with new business owners, says, "It's better to have a third of a watermelon than 90 percent of a grape." His point is that it is worth giving up a little more equity in a business to an investor if that investment will lead to significantly greater growth.
We view your investment with us as having similar value and look forward to helping you grow your sportsbook. Give us a call today!