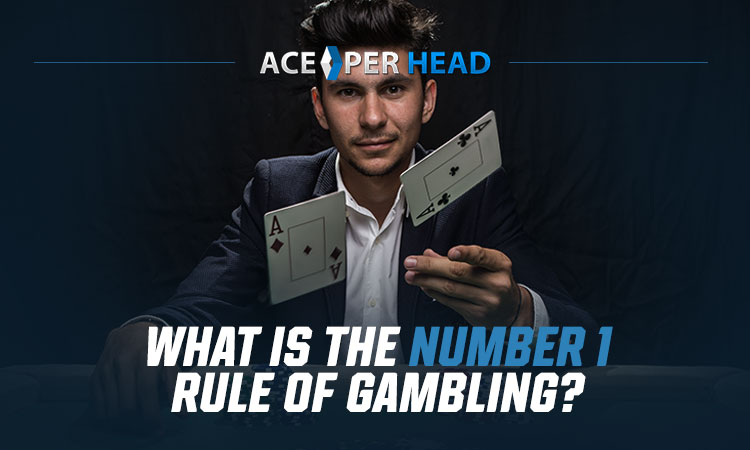 Following the number one rule of gambling can ensure success, but what exactly is it?
Gambling can be exciting for anyone because it provides people with various ways to earn money. Unfortunately, without some solid advice, it can be difficult to win, even if you think you have good luck.
We encourage anyone who likes gambling to consider breaking into the sportsbook business. However, we've made this quick guide to help you understand how you can get into successful gambling with sports betting and casino games.
Read on to learn all about the golden rules of gambling for optimal success!
The Thrill of Gambling
Gambling is one of the most entertaining activities to partake in because it allows one to earn money without much effort. Because of this, the global market is valued at over $700 billion, and it's continuing to be legalized throughout the world.
Aside from being able to earn money, another thing that makes gambling so popular is variety. Gamblers can choose to bet on a plethora of sports and play numerous casino games, preventing them from getting bored.
Although gambling is a risk-taking behavior, risk is a major factor in the thrill that gamblers feel. For example, when a bettor places a multi-game parlay, they tend to feel a rush of excitement if it's about to hit because it's a riskier type of bet.
This type of behavior can be difficult to manage, especially if one gets a few big wins. However, several things can help one get the most out of gambling.
The Golden Rules of Gambling
To ensure one finds success and avoids getting a gambling addiction, one must follow several "golden rules." These rules are meant to help a gambler prevent losing all of their money, and they ensure a better experience.
Some common golden rules are:
Control your emotions
Set a gambling budget
Take regular breaks
Research sports betting
Learn game rules
So what is the number one rule of gambling?
Here at Ace Per Head, we believe it's better to never gamble more than you are willing to lose. Doing so will only lead to a gambling addiction, which can not only hurt your wallet but also those around you.
If you set a solid gambling budget, you should have enough to fully enjoy gambling. If you feel yourself wanting to spend more than that, you should step away for a bit.
Unlocking the Power of PPH Services for Your Sportsbook
In the world of sports betting, making the right choices can be a daunting task. To make decisions that hold both short-term gains and long-term value, one must consider various angles and remain solution-oriented, all while prioritizing action. In this regard, opting for pay-per-head (PPH) services for your burgeoning sportsbook is a prudent move that aligns with these principles.
Read on to discover the myriad benefits of PPH services, and essential knowledge when selecting online bookie software.
1. Affordability and Scalability
PPH services offer an affordable and scalable model. In the sports betting industry, the demand for bookie services can fluctuate significantly throughout the year. Traditional subscription models often involve hefty monthly fees, which may be justifiable during peak seasons like the Super Bowl or the World Cup. However, these costs can become burdensome during off-peak periods when the customer base dwindles.
PPH services operate differently. You only pay for active bettors who currently have bets placed through your platform. Past clients or dormant accounts do not factor into your expenses. This model ensures that your operation remains scalable and profitable year-round.
2. Full Platform Management
Managing a sportsbook website independently can be a formidable task. Security measures must be kept up-to-date to protect against evolving threats. Site performance optimization, trend monitoring to prevent downtime, and the continuous improvement of payment portals are essential but resource-intensive endeavors.
With PPH bookie software, this burden is lifted. Experienced professionals, such as the team at AcePerHead, manage your platform comprehensively. This allows you to concentrate on critical tasks like adjusting odds, setting lines, and optimizing your profit margins, while experts handle the technical intricacies.
3. Tailored Sportsbook Web Design
PPH services offer sportsbook-specific web design, setting them apart from generic website builders like WordPress or Shopify. These platforms come equipped with features designed to enhance the user experience for sports bettors. You'll have the capability to seamlessly integrate sports betting features into your website.
Beyond user experience, these services provide essential tools for bookies. Real-time score tracking software is integrated, allowing bettors to stay updated on game scores and make live bets with confidence. In-app bet tickers and SMS wager alerts make it easy to manage bets while on the move, enhancing your organization and projection of income.
4. Streamlined Management and Growth
Incorporating PPH services simplifies the management of your bookie business. The advantages of these services are diverse and designed to facilitate expansion. With these tools at your disposal, you can confidently pursue growth in the competitive betting market.
AcePerHead offers exceptional, fully managed services to help you thrive. As a first step, consider creating a package with AcePerHead to initiate a free 6-week trial period. This trial enables you to explore the full spectrum of benefits and unlock the potential of your sportsbook.
In summary, PPH services represent a strategic choice that aligns with your bookmaker business's growth and profitability. Utilize top-notch, fully managed services and embark on a journey to success with AcePerHead. Your free 6-week trial period awaits – seize the opportunity today.
Take Advantage of Gambling with Ace Per Head
Anyone who enjoys either sports betting or casino games should consider becoming a bookie, which is an alternate way to earn money in the gambling industry.
When you become a bookie, Ace Per Head can provide a plethora of services to help you build and manage a gambling service. Like gambling, you'll need to make an initial investment, but instead of relying on the chance of winning, you can earn money directly from other players.
Now that you know the rules of gambling, it's time to start working with Ace Per Head.
Sign up for our services and start earning money as a bookie today!