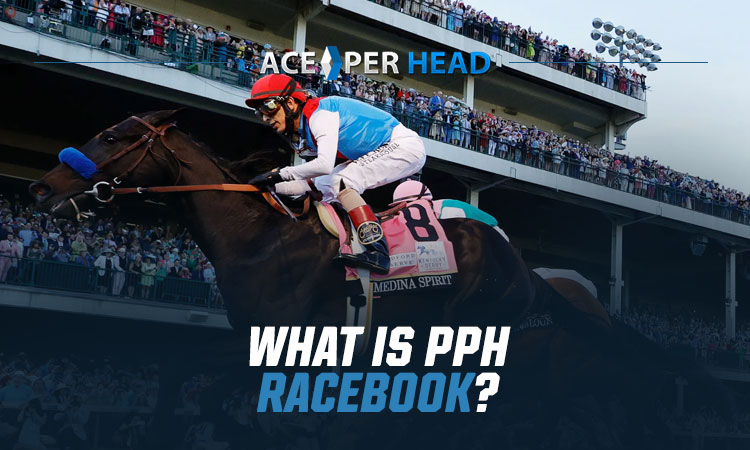 Horse racing may not be the first thing that many Americans think of when contemplating sports betting. However, it's one of the most popular events worldwide. About 1.45 billion people enjoy cheering on horses and jockeys globally, and it's especially popular in countries like the UK and Japan.
As a budding bookie, you must include horse betting options on your pay-per-head (PPH) platform. Read on to learn what a PPH racebook is and why running one pays off.
What Is a PPH Racebook?
If you know what an online pay-per-head sportsbook is, you already understand the fundamentals of a PPH racebook. A racebook is run similarly to a sports betting platform, but the events are specific to horse racing and betting.
Bookies who create a racebook showcase various horse racing events on their app interface. People can bet on specific horses and jockeys based on records and race times. You determine the odds and set lines with the help of an Ace Per Head oddsmaker so bettors can make informed decisions.
The PPH payment model lets you access these features while only paying for the bettors working directly with you. It's a win/win that lets you save money and remain consistently lucrative.
Why Horse Racing?
Many people like horse racing because they get to follow both animals and jockeys. They become involved with multiple facets of the event. Plus, because of the worldwide popularity of these races, they allow people to connect with a wide range of others about them.
Horse betting is also unique from a gambling perspective. When someone bets on NFL or NBA events, they must wait a few days until the game concludes to know whether they won or lost. That isn't the case for horse racing events because each race only takes a few minutes.
People can place bets immediately before a race when they assess the horses involved. They can know whether they made money or not within just a few minutes of making the bet. This means cashing out faster and greater satisfaction for bettors trying to make a quick buck.
Live Racebook Betting: An Engaging Add-On
One of the most appealing things about a PPH racebook is the options for live betting. When you include these options, you track the scores of horse racing events in real-time. People can place bets during ongoing events for different races.
This lets people interact with their favorite events. It's a good way to get the adrenaline pumping, stay social, and have real-time fun. It also provides people with the feeling of betting at a racetrack… all from the comfort of their own homes.
AcePerHead's Roots: A History of Excellence
Founded in the early days of sports betting, AcePerHead boasts a storied history steeped in experience and innovation. Over the years, the company has honed its services, establishing itself as a reliable partner for bookies and agents. With the legalization of sports betting in various regions, the timing is ideal for those aspiring to enter the sports betting arena. AcePerHead is well-equipped to help individuals fulfill their ambitions in this dynamic and potentially lucrative field.
A Turnkey Solution: Everything You Need for Success
AcePerHead offers a turnkey solution that empowers bookies to offer comprehensive sportsbooks and online casinos. This feature-rich platform provides all the tools necessary to establish a thriving bookie business. It's not just about creating a sportsbook; it's about crafting the best possible sportsbook.
Global Horse Racing
For horse racing enthusiasts, AcePerHead offers a comprehensive selection of tracks from around the world. With global coverage, players can relish wagering on races from different regions. This diversity ensures there's always an exciting race to bet on, solidifying AcePerHead as the top choice for horse racing aficionados.
Outstanding Customer Service: A 24/7 Commitment
AcePerHead's excellence extends beyond its features to its exceptional customer service. Their dedication to customer satisfaction is evident in their accessibility and responsiveness. With customer service available 24/7 via phone, text, live chat, and email, AcePerHead adapts to the evolving communication preferences of users.
The ability to text AcePerHead 24/7 and receive real-time responses in seconds is a significant benefit to customers. Communication is streamlined and efficient, empowering users to make requests, seek advice, and receive prompt assistance at their convenience.
Don't miss out on the chance to be part of a thriving community of bookies and agents who have harnessed the power of AcePerHead.
AcePerHead: Where Excellence Meets Innovation in Sports Betting.
Add Horse Betting Options to Your Bookie Business Portfolio
Now that you know the ins and outs of running a pay per head racebook, it's time to begin designing a mobile-ready website. Ace Per Head is committed to helping agents grow their sports betting businesses with bookie-specific features and real-time platform management.
Create a custom package today to begin designing a fully configurable racebook.