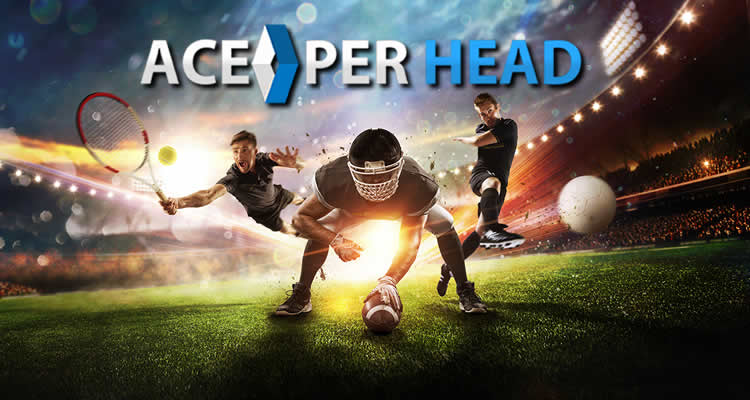 If you look at the money that sports bettors commit to wagers each year, it's hard not to wonder, "Can you make a living off of sports betting?" In 2019, in the United States alone, sports bettors spent $13 billion on legal wagers. That does not include, of course, money spent under the table in such casual events as the "March Madness" men's college basketball tournament (an estimated $8.5 billion in 2019) or in Super Bowl pools.
If you have a run going, you might ask yourself if sports betting can end up paying the bills for you and free you from that 9-to-5 job. Let's take a closer look at why, thanks to such websites as www.AcePerHead.com, the answer is "Yes."
Take advantage of matched betting
What is matched betting? It is a way for you to earn profits relatively risk-free from free bets and sports betting bonuses. If you want to find out, Can you make a living off of sports betting? without undertaking much risk, this is the place to begin.
Matched betting involves the use of decimal odds format (as opposed to fractional or American odds). Depending on which sportsbook you follow in the Ace Per Head platform, or elsewhere on the Internet, you can get a curated list of profitable promotions for sports betting enthusiasts, for a monthly fee that is much smaller than the winnings you will get as a result.
Utilize arbitrage betting
Also known as "arbing" or "sure betting," this type of wager involves covering all of the outcomes that can result from a particular event. The profits come from the variance between the odds. In other words, you back the value odds with your bookie and then lay against that bet with an opposing wager at lower odds. The aim is to guarantee that you will profit no matter which way the outcome goes. This often involves placing wagers with different bookmakers in order to get the profits as high as possible. Given the number of sportsbooks that are available on AcePerHead.com's betting software, odds are (no pun intended) that you can find favorable pairings to bring in profits.
With arbitrage betting, you're not limited to NFL games or the Bundesliga. Even such e-Sports events like League of Legends matches appear on enough books to make arbitrage opportunities available. Arbitrage opportunities can swiftly go away, though, as bookmakers adjust their odds constantly as action comes in. There are several arbitrage finder services that you can use, with the investment well worth it in terms of profits.
Take some calculated risks with value betting
Now that you've learned about two virtually risk-free sports betting strategies, it is time to add value betting to your arsenal. Value odds appear when you see some odds that do not square with the actual likelihood of an event.
There are two different types of value bets. The first involves initial odds that end up dropping later on. This can include movement on a point spread, or decreases in moneylines. If you locked in at the higher number and end up winning, then you've nailed a value bet.
The other type of value bet happens when you understand that an event is more likely than the odds indicate. If a book indicates that the odds are +900, but you have done your own calculations and believe that the odds should be about +650, for example, then you have found your own value bet. There are value bet locator services that can help you, but basic research into the sports on which you wager can help you find examples of these each week.
For example, in Week 13 of the 2020 college football season, SMU was favored to win by 11 points at East Carolina. However, if you look at SMU's record in November the past two seasons, you see that their play diminishes and their coverage rate drops significantly. So East Carolina's 52-38 win is not that big of a surprise, but even if SMU had been able to come back and win a game that they trailed by 38, the odds of covering are much smaller than the point spread indicates based on historical performance.
Turn your expertise into a job as a sports betting tipster
If you're winning, month in and month out, why not offer your advice to others – and make money in the process? There are many tipsters that have turned their selections into a living by selling those choices to a sports betting audience. So if you're still curious as to, Can you make a living off of sports betting? Here is yet another revenue stream.
This is where people who understand how to leverage Twitter can make some money – or people who understand how to build an email following. Applications such as Tipstrr also allow you to build a profile and publish selections. As your accuracy builds over time, you can leverage that into a paying list of subscribers.
If you decide to turn your betting into your own sportsbook, AcePerHead.com is the platform you should consider using. We offer sportsbook owners of all sizes access to a web experience that allows them to focus on what they love about the sports betting industry, instead of having to turn into web developers themselves.
Sportsbook owners pay a weekly fee for each active bettor on their membership list as part of what is known as a "pay per head" arrangement. If you have an account with a book that is on AcePerHead.com, then you already know how terrific the sportsbook websites look and how easy they are for betting clients to use. Just as easy as it is for you to navigate the sportsbook, whether, from a computer or a smartphone, it's also that easy for book owners to manage their site. So you see that there are many ways to turn sports betting into a living for those willing to put in the work.