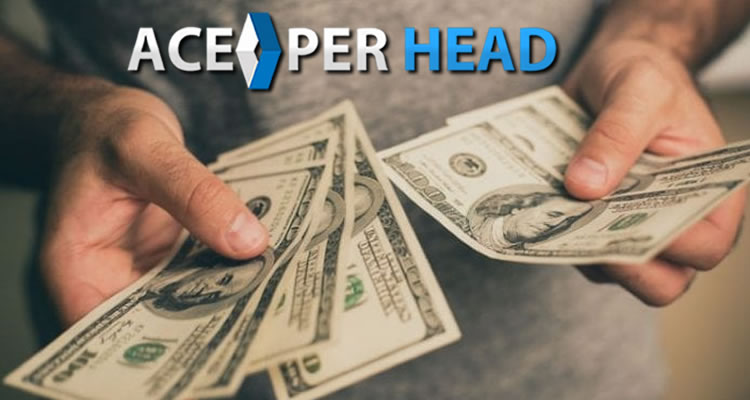 Software can do the hard work for you when it comes to figuring out odds and lines for your sports betting business. However, the better the software, the more you can profit.
The global sports betting market is growing. It's establishing a deep hold in the gaming industry. Now, a growing number of entrepreneurs are considering launching an online sports wagering business.
The competition is growing more intense each day. What's more, there are a lot of software providers available. You'll need the right sports betting strategy to make it to the top.
To learn more about how the right software can optimize your sports betting strategy, keep reading.
Level Up Your Sports Betting Strategy
The right sports betting platform will enable you to run a virtually turnkey operation. A premium pay-per-head service is most certainly the way to go for this reason.
With a top pay-per-head service, for instance, you'll save considerable costs on labor. The software will fulfill many of the tasks you'd typically spend quite a bit of money paying employees to perform.
However, the best pay-per-head software will also save you money in other ways. For example, it will save you a considerable amount of time. As you know, time is money in any business.
Advanced sports betting software will give you time to perform other important tasks. For instance, it will free you to focus on growing your business.
It will also give you more time to build your customer base. With the right software, you can win in the sports betting business.
Pay-per-head software lowers the barrier of entry into the field. What's more, it's vital whether you're an established brand or a brand-new shop.
The latest sports betting software gives you access to advanced, state-of-the-art technology. It also makes your website more user-friendly for players.
The Benefits of Automated Sports Betting Software
A growing number of online entrepreneurs use automated sports betting software for these reasons. The latest pay-per-head tech will enhance your sports betting strategy. With the best sports betting platform, you can track a variety of elements automatically.
For example, the most advanced sports betting offerings will track elements such as the weather. It will also factor injury reports into odds and line adjustments if you desire.
Cutting-edge sports betting software will also analyze public betting percentages. Furthermore, it will weigh the odds of competing sportsbooks.
An advanced sports betting software solution can also help you to access arbitration opportunities quickly. It will also allow you to take advantage of steam moves. Pay-per-head technology will even enable you to find opportunities in reverse line movements.
Some book operators prefer a more hands-on approach. This group likes to maintain control over the odds and lines.
If this is your preference, that's fine. You can also use the best sports betting software for adjustment recommendations.
In either case, you'll find the most advanced sports betting algorithms software highly advantageous. Over time, you'll find that you maintain a better win percentage when you take advantage of the latest sports betting technology.
What to Look for in Sports Betting Software
In the long run, the house always wins. Online, however, it's sports betting technology that gives you the advantage.
Gambling is a cutthroat industry. It's not for the faint of heart.
There's a lot of uncertainty and risk in the business. However, the payoff is well worth it if you make the right moves.
The best move you can make when entering the gambling business is to partner with an experienced service provider. An experienced service provider knows how to survive in the industry. More importantly, they can help you to avoid the mistakes of many would-be online sportsbook entrepreneurs who've come before you.
For example, a leading pay-per-head service will provide you with risk management services. This service is rare in the industry. Nevertheless, it's vital for your success.
Risk management services give you access to industry professionals. It can help you to keep a watchful eye out for suspicious and fraudulent activity.
It also helps you to keep an eye out for players with an above-average winning percentage. In this way, you can make informed decisions about adjusting player limits.
In some instances, you can even use this information to ban players from making bets. This capability is an important part of managing your online gaming business.
You also want pay-per-head software that allows you to accept a variety of forms of payments. Accordingly, you'll also need to look for the best sports betting money management software.
Better Arbitrage with the Right Software
The best online sports betting software will also allow you to take advantage of arbitration opportunities. You can benefit greatly by protecting your gaming company from losses. Using this method, you can "hedge your bets" by betting on both sides of the game.
Arbitrage is a great way to profit in the gambling business. Select gamblers use this tactic to their advantage. As an online gaming business owner, however, you can also use arbitration to your benefit.
However, arbitrage takes a massive amount of research. Only with research can you find good arbitrage lines.
What's more, you must move fast to take advantage of arbitration opportunities. The opportunity to move your line and take advantage of a circumstance can change in an instant. This change can make a phenomenal arbitrage opportunity worthless.
With cutting-edge gaming software, however, you'll have all the information you need to stay informed about fast-moving arbitration opportunities. For example, you can use your pay-per-head software to receive notifications about your sharps.
Based on their activity, you can move the line to take advantage of fleeting arbitration opportunities. After receiving a notification, you can instantly make adjustments right in your pay-per-head dashboard.
Features of the Top Arbitrage Software
The top sports betting software gives you access to a robust odds management tool. This tool is probably one of the most important features of a profitable sports betting platform.
You can enjoy higher profits by setting the right odds for the right game at the right time. However, if you fail to set your odds correctly, you can realize considerable losses. In this regard, it's helpful for new sports bookies to choose a platform that will set odds and lines automatically.
It's also important to choose a service with easy-to-understand reporting. This information can help you to analyze your players and act accordingly to maximize your take. It will also help you to identify players quickly who are abusing or cheating the system.
You can even use the leading pay-per-head (PPH) software to filter data. For example, you can use it to create customized reports based on specific sports or types of wagers.
Today's leading sports betting platform provides you with powerful tools to manage player wagers. It will give you the ability to stay on top of player action at all times. Cutting-edge sports betting software will provide you with real-time, full visibility over all your players' action.
The Best Sports Betting Arbitrage Software in the Biz
For these reasons, you'll need a pay-per-head platform that offers unique features in the industry. Ace Per Head is just one such platform.
With Ace Per Head, you can accept wages before and during a game. Also, you can enable players to make bets easily using an online self-service system.
Our platform will allow your players to access a list of events. They'll also have access to different kinds of wagers.
These options are diverse and attractive. However, you can also modify our software to suit your needs.
We also offer the best sports betting money management software. Using our platform, you can accept wagers using a variety of payment methods—including cryptocurrency.
For example, you can take advantage of your expertise to offer lower odds for certain event outcomes. You can also use your experience to locate odds that are higher than fair value.
These skills can help you to earn a handsome profit. They'll enable you to monetize your knowledge of the game.
If you're new in the business, your skill will improve in this area over time. Eventually, you can leverage this skill into success among your many online gaming subscribers.
Running a sportsbook involves risks. However, you can balance those risks with knowledge. The best pay-per-head software in the business will give you an advantage in the industry.
All Your Software Needs in One Platform
Now you know more about how the right software can optimize your sports betting strategy. With Ace Per Head, you can spend more time seizing opportunities and less time chasing lines and odds.
Ace Per Head is a premium pay-per-head service. We offer the sharpest lines in the country. Our clients regularly enjoy a 14% hold percentage.
We're your source for the most technologically advanced pay-per-head software in the industry. What's more, we're constantly improving our technology.
Claim your six weeks free today to learn more about how our technology can help you enjoy considerable profits in online gaming!