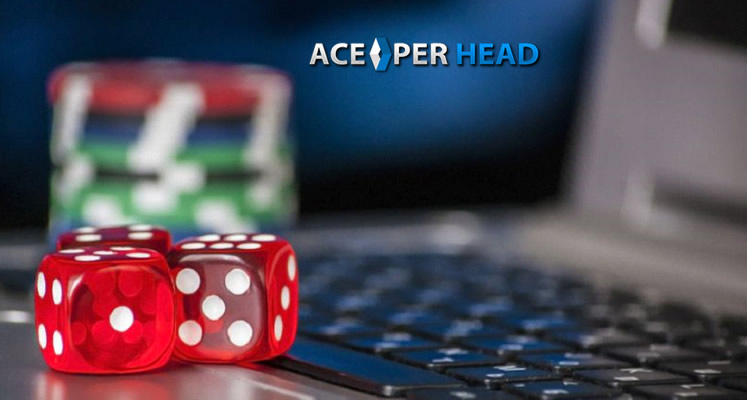 The constant worry of every online sportsbook owner is if they are making the right choices. Bookies are faced with tough decisions every day ranging from how to curb their exposure, to acquiring new players, and of course, paying and collecting.
Choosing the Right Service Partner
But, perhaps the most critical decision an independent bookie is faced with is choosing the right sportsbook software provider. Making the wrong choice could turn out to be a very costly mistake, one which has wiped out more bookies than we care to mention.
Most bookmakers these days, are looking for a full-service sportsbook software provider also known as a pay-per-head. This in itself is a sound business decision, the advantages of enlisting the services at a price per head are vast, including:
• Having professional oddsmakers at your disposal
• Having qualified IT engineers, developers, and graphic designers on staff
• Getting access to the best betting software, and
• The extraordinary savings
Not all PPH companies offer the same level of service, and this is where decision-making comes into play.
How to Distinguish a Quality Pay Per Head from a Mediocre One
On the surface all the price-per-head shops seem to advertise the same thing, they all claim to have experienced, and qualified staff, as well as the best betting software available on the market. Making it very difficult for anyone to separate the ones who can indeed deliver on their promises.
Any bookie who has been around for a while will tell you the best thing you can do when you are unsatisfied with your sportsbook software provider, is to take your time and do your research before switching. In some instances, you won't have the luxury of time because your pay per head is so toxic to your business that you will lose everything if you don't move your player sheet right away. If you are in that position, I won't make you read the whole article to find out what the solution to your problem is, simply switch to AcePerHead.com, pronto!
For those of you who are currently working with a decent PPH service but are looking for a way to take your online sportsbook business to the next level, then please keep reading.
In my experience, first impressions matter, this applies to all aspects of life, especially when it comes to business. While a great first impression won't guarantee you will not be fooled by a conman somewhere along the way, in most cases, it does go a long way in determining if the service you are looking into, will be a good fit for your needs or not.
What causes a great first impression?
Knowledge
When you first contact a pay per head service, the person on the other side of the phone or chat should know enough about their company to be able to answer your questions. They should also understand the business they are in.
Now, I do make some allowances here because terminology can sometimes differ. East coast gambling lingo differs from that used on the West coast, and I would assume it is widely different from the jargon used in the Midwest.
However, after a series of pertinent questions, the rep should be able to deduce what you are referring to and be able to provide the necessary information.
If the rep hesitates and doesn't give you a definite answer, then I advise you to move on to the next pay-per-head on your list. Some would argue the rep could be a new addition to the company, my response to that is the company failed to train its staff properly, and that is an ongoing problem in the pay-per-head industry and not a sign of a great price per head service.
Technology
This one is a little trickier in my opinion, anyone can claim they have top of line servers and the most experienced tech staff there is, and it would be difficult for anyone of us to refute that claim without physically seeing the server rooms, data centers and interviewing the tech staff.
However, the online gambling industry is a particular niche, and finding information is not as difficult as some would expect, especially when it comes to service complaints.
Your pay-per-head choice should be able to guarantee system and network uptimes of 99.9% as Ace Per Head does, and they should be able to back their claims with facts. No sportsbook wagering software provider is going to publish their private records, but, a quick search on the internet will give an accurate account of how many times the service has been down in recent months or years.
Another way to corroborate how good the technological aspects of the service are is to run your tests. When you register as an agent and get your package created, you can access the site as any of your players would. I recommend doing this to see how quickly the system responds to your requests, and how fast odds get uploaded and wagers get accepted. How easy is it to navigate through the betting platform, moving from one sport to the next, from placing a wager to reviewing your pending bets, etc?
If you are not satisfied with the system response times, neither will your players.
Betting Odds
Ok, this should be the first thing to look at, and I'm sure all of you already know this. However, for the sake of any newcomer, I am adding this to the list of things to evaluate when looking for a reputable sportsbook software provider.
You want a PPH service that continually offers sharp betting odds, this not only serves to pique the interest of experienced players, but it also serves to help balance out the risk or exposure an agent is faced with. Sharp lines are a fundamental aspect of an agent's profitability, and AcePerHead.com understands this better than most, which is why they take the time to analyze all aspects of a game before posting their betting odds, and they make necessary adjustments for agents who have different player profiles.
This practice is why more bookies report increased profits when switching to Ace.
If you are a responsible sportsbook owner who is looking to do right by his business, then don't wait any longer, go check out how www.AcePerHead.com can help to improve your business.