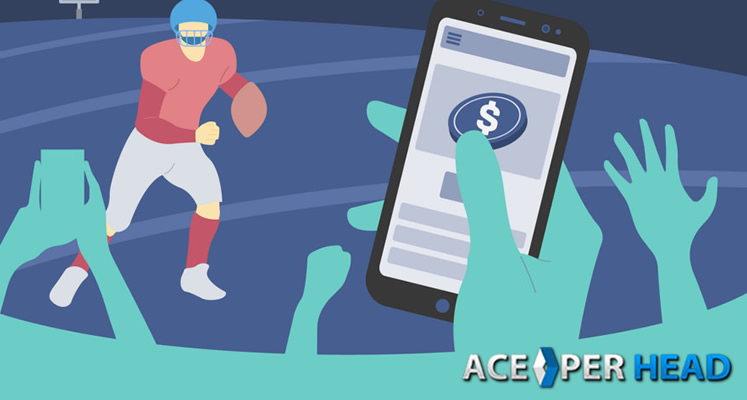 Sports betting has grown into a multi-billion-dollar industry over the years. This growth spurt in recent years is due in part to the improvements made to sportsbook software, which has allowed greater product diversification.
Proven Tips from The Pros
Technological advances and the proliferation of pay-per-head companies have made owning an online sportsbook easier than ever. However, there are still some trade secrets that can significantly impact the initial success of your online sportsbook.
Initial Planning
Every new business venture requires planning. There is no getting around that. Lack of planning has contributed to the failure of more online sportsbooks than anyone cares to recognize, so our advice to anyone who is considering becoming an online bookie, is to take your time to consider the following:
When searching for a price per head service, consider the following:
How long have they been in business? The older the company is, the better they are.
Are they capable of meeting your specific needs? Not all pay-per-head companies can handle large, complex agent packages. Others don't pay enough attention to the small guys.
Is there sportsbook software compatible with all devices and easy to use? Although most sportsbook software providers are compatible with both desktop and mobile devices, not all price-per-head services, have all features enabled, and this can be a problem.
Do they provide you with a custom website?
How well do they perform? Look for a price per head that has an above-average weekly hold. As a reference most price per head companies have an average 7% weekly hold, however, we know of at least one top-rated PPH www.AcePerHead.com that averages a 12% weekly hold. The higher the hold, the more money you get to put in your pockets.
Getting Ready to Launch
You have done your homework, and you are now ready to launch your brand-new online sportsbook, here are some tips to ensure your launch is a success.
Take Advantage of Promotions
The PPH scene is very competitive, which could end up being very advantageous for new bookies. For instance, Ace Per Head.com has several promotions, including up to 6 weeks free.
Taking advantage of a free trial can help stretch your budget further than you had initially estimated. By cutting down on your initial overhead expenses, your business will have a better chance of success.
Most first-time bookies tend to choose their price per head service based mostly on price. We are here to tell you, that is never a good idea.
While affordability is important, the overall reliability of the network, including servers, internet service, and sportsbook software is more important not only to ensure your business survives but that it thrives for the years to come.
Let me explain with a real-life example. First NFL Sunday of the season, and as usual, most bettors wait until the last minute to place their final bets. You are excited about the volume you are generating, and then, it all stops. The site has crashed and is no longer able to accept wagers. You frantically call your PPH, but the phones are busy because everyone is calling asking about the same thing, what happened, and when the service is restored.
In the meantime, your players are calling you saying they can't get through. You finally get to speak to the PPH customer service rep, and they say the servers crashed because there were too many transactions, the techs are working on it. But, by the time the techs fix the problem, the games are off the board and you lost a ton of money.
The best pay-per-head services have made sure their server capacity far exceeds the load at peak times.
Don't Forget About Customer Experience
Sometimes as bookies, we forget how profitable offering our bettors a positive wagering experience can be.
Research shows that people like to repeat and share with others their pleasant experiences. Therefore, when selecting a price per head company, make sure they offer the following:
A Backend that is easy to navigate
Web, mobile, and over-the-phone wagering
Native English-Speaking Reps
24/7/365 Wagering and Customer Service
Wide Range of Wager Types and Betting Markets
If all this seems a bit overwhelming, don't worry, you are not alone. The initial stages of launching an online sports wagering site are often stressful, but they don't have to be.
Contact the experts at AcePerHead.com and enlist the help of gambling professionals.