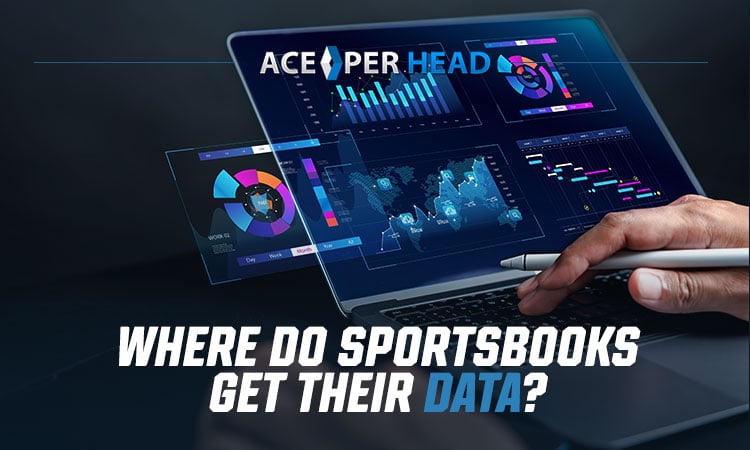 According to one recent survey, 71% of sports gamblers bet on sports at least once a week, and 20% do so at least once a day. With so many games and tournaments to watch, it's easy to see how this is the case!
As a bookie, you want to make sure your site stays populated with all of the latest sportsbook data available. Providing real-time updates for your players can distinguish your site from a competitor's.
How will you find this data? That's where your data collection plan comes into play. Today, we're sharing how to develop this plan and what to include in it.
Why Does Data Matter?
As more states legalize sports betting, bookies have become increasingly focused on collecting data that can set their platforms apart. An official data source can help you accurately determine the outcome of a wager and add integrity to your process.
When we talk about the importance of data, we're speaking specifically about real-time feeds. These ensure that players and operators can have up-to-the-minute access to all of the odds and statistics they need.
Today, most bookies get their data feeds from a third-party provider. These providers partner with sportsbook operators to gather information on certain sports betting lines. Once they have those insights, they send them to oddsmakers along with other information, such as:
Where the current odds lie in different regions
What the estimated odds are in their region
Applicable statistical information (e.g. injury reports)
Oddsmakers can use this intel to set their lines. As the data shifts and updates, they can update those lines accordingly.
Data Authentication and Verification
As a responsible sportsbook operator, it's critically important to verify the source of your betting data. If you aren't 100% confident that your updates are in line with official league reports, you could be passing incorrect information off to your players.
Remember that these players are betting real money on your site. Keeping your betting lines accurate and timely is a major part of the services that you offer. The more transparent you can be, the more trust you can build and the more tremendous success you can ultimately find.
For this industry to remain legal and highly active, operators must emphasize live, quality data. When you build your site with a service like ours, we make it easy to update your bets and lines any time you need to. This way, your players can rest assured that you're providing the most recent and accurate information.
Superior Betting Software
In the rapidly expanding world of sports betting, there has never been a better time to venture into the realm of bookmaking. But when it comes to selecting the right software for your bookie business, the choices can be overwhelming.
Choosing the right betting software is vital in establishing a successful platform, and this is where Ace Per Head comes to the forefront. We aim to provide bookies, regardless of their experience or background, with top-tier betting software that ensures an edge over the competition. This guide will help you navigate the fundamentals of selecting a sportsbook provider for your business and demonstrate how Ace Per Head can elevate your operations.
Budget Considerations
Before delving into bookie software selection, it's essential to evaluate your budget. The cost of the software can vary depending on the features you require and the payment model offered by the sportsbook provider. Generally, more extensive services come at a higher cost.
However, Ace Per Head offers a distinct advantage with its pay-per-head model. This means you pay for each player you have, granting access to a broader range of services and features without the need for a substantial upfront investment.
Thorough Online Research
With your budget in mind, embark on thorough online research. The expansion of sports betting into over 30 US states has led to the emergence of numerous sportsbook providers, each offering a diverse array of services.
Exploring these providers online is invaluable, as it not only provides insights into the services offered but also facilitates a well-informed decision-making process. To streamline your choices, create a list of sportsbook providers that pique your interest, allowing you to refine your selection.
Engage with Software Providers
Engaging directly with software providers is a pivotal step before committing to the best bookie software. While websites can offer a wealth of information, reaching out directly ensures all your questions are addressed.
When communicating with providers, consider posing these key questions to gauge their compatibility with your betting business:
What are the costs associated with your services?
What features and services can I access?
How long is the software accessible?
Can you provide references from other satisfied customers?
Do you offer assistance in setting up my platform, including website templates?
It is also an excellent opportunity to assess the provider's customer support, which is vital for ongoing assistance.
Ace Per Head's Cutting-Edge Betting Software
To harness the full potential of the sports betting industry, securing the best bookie software is essential. Ace Per Head empowers you with some of the most innovative tools available, all at an affordable rate.
Are you ready to embark on your bookie journey? Don't miss the opportunity to propel your bookie business to new heights. Get started with Ace Per Head's industry-leading services by customizing your package today!
Optimize Your Data Collection Plan With Us
Whether you're just starting in the sportsbook business or you're a seasoned pro, there's always room for improvement. Is it time to take a second look at your data collection plan and approach?
If you don't have a solid strategy in place for accessing and sharing real-time line updates with your players, then you could lose out to more transparent operators. The good news? You don't have to stress the process when you team with us.
At Ace Per Head, we have the tools and features you need to set up your sportsbook business the right way. Check out our latest promotions to learn how you can enjoy six weeks of our services for free!