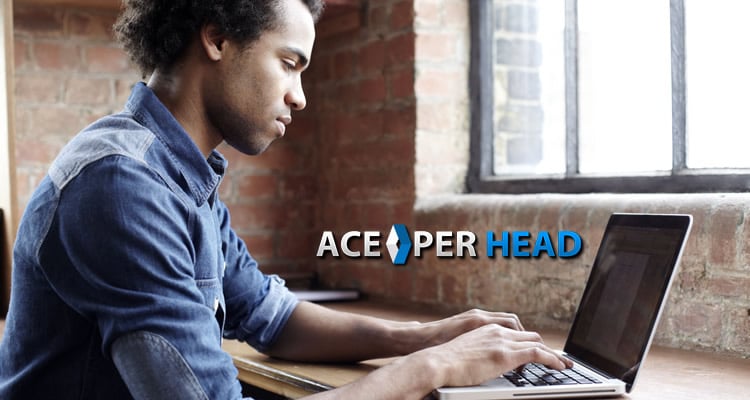 You've imagined being your own boss, and you've done all the research and have concluded that becoming a bookie is the right path for you.
And the Cheapest Too
There is no doubt that becoming an online bookie is a certified way to make all your financial dreams come true after all this is one of the fastest-growing internet segments in the world, and it is currently worth billions, so wanting to get in on the action makes perfect sense.
The first step to becoming a bookie is deciding this is the right path for you, if you enjoy sports, have a basic knowledge of accounting, are organized, and a people person then you've got more going for you than most other first-time bookies, so now what?
How Do you Get Started?
These days starting a 5-start online wagering shop is super easy, with the help of www.AcePerhead.com, the most experienced and trusted pay per head service in the industry, which offers a complete white label sportsbook solution at the most affordable price you will be on the path to riches in no time.
Ace Per Head is the only free trial bookie site that will give you a 6-weeks free to help you get your business off the ground. Opening a brand-new business venture is stressful enough as it is and knowing you must make payments to your service providers even if you are not profitable yet is daunting.
Enlisting the help of AcePerHead.com is the single smartest decision you will make, not only do they provide all the necessary elements for you to launch a top-rated online sportsbook and virtual casino, they will provide assistance every step of the way, from player account creation, setting up your wagering limits, max payouts, and guiding you in how to use their state of the art agent backend services.
They can give you expert advice on what works best for most agents, they provide the sharpest lines in the business and the widest range of games and wager types in the industry, their online casinos both their virtual and live dealer options will increase your profits year-round.
Their customer service and amazing online wagering interface complete which is available for all mobile devices regardless of make and the operating system will help you acquire and retain more players. No other free trial bookie site offers more features and more benefits than Ace Per Head.
Your package can be ready in as little as 15-20 minutes, this means you can start accepting bets from your players the same day you register as an agent. The 6-weeks free is an enormous help for a startup sportsbook, it means you can start your business with a limited budget and earn 100% profit for a whole 6-weeks, effectively increasing your budget and providing you that much-needed safety net all new businesses require.
If you have made the decision to become an online bookie, there is only one place where your dreams can come true, and that is Ace Per Head, visit today and learn more about how Ace can help you become a successful online bookie.