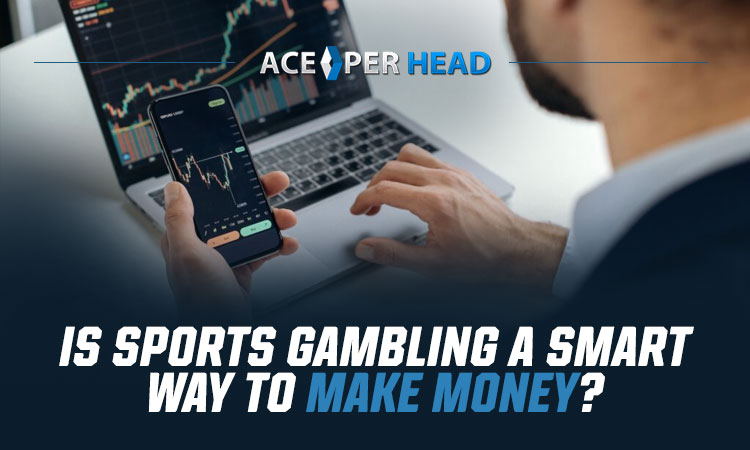 When you decide to gamble for money, you're joining a long and rich history of people around the world. Gambling is an ancient practice dating back to at least 2000 BC. That adrenaline rush never goes out of style!
Still, you may be wondering whether casino games and sports betting are actually smart ways to make money.
Read on to learn why being a bookie is a better alternative.
Is Casino Gambling a Good Way to Make Money?
Casino gambling generally isn't a good way to make cash. Online casinos stack the odds against players by implementing house edge tactics. The longer you play, the more likely it is that you'll lose money.
The house edge does, of course, vary. Games of skill like blackjack are easier to make money on than games of chance. Slots have the biggest house edge, but roulette has a fairly high edge of 5.26%. This, combined with the fact that the roulette wheel only gives you a one-in-40 chance of winning, means that the odds are stacked against you.
Is Sports Betting a Better Choice?
Sports betting actually can be lucrative if you do the research and choose teams with the best possible edge. However, this takes a lot of effort. You would need to examine the actual chance that teams will win and browse the odds given by various casinos.
You also will need to learn good sports betting strategies like hedging, fading the public, and ditching. This can be a fun challenge, but there's still no guarantee that you'll win. There's significantly less risk on the other end of sports betting: becoming a bookie.
Why Become a Bookie Instead?
Becoming a bookie means taking a vigorish, or a certain sum of money that gamblers pay you for using your services. This ensures that you always turn a profit over time regardless of wins and losses. You're also in control of your lines and limits, so you can adjust everything to fit your needs.
A small-time bookie can make a decent salary of over $30,000 per year. Those who make it a full-time job can make up to $5 million annually. Unless you struck it really lucky as a bettor, that's way more than you'd ever make betting on sports.
Becoming a bookie is also easy with a fully managed sports betting platform. Ace Per Head gives you all the features you need like bet tickers, crypto payment methods, security features, real-time sports tracking, and player watch reports on one convenient dashboard. You'll also have 24/7 assistance so you can ask any questions about your website or request updates.
This only costs $3-$10 per person monthly, and you can get one week of every month free for life!
Become a Sports Betting Agent Today
Gambling may not be a top-notch way to make money, but becoming a sports betting agent is. Ace Per Head can help you get a foot in the door of this lucrative profession so that you can eventually make millions (no exaggeration). Sign up for a 6-week free promo to give us a test run today.