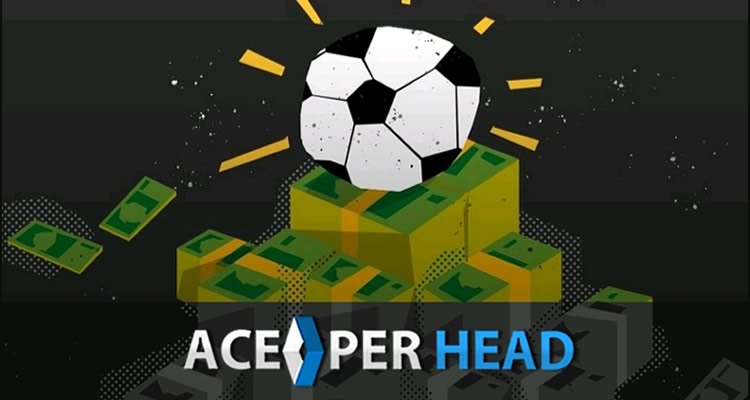 If you are looking to become a bookie then the best place to start is in the pay per head industry which provides sportsbook software and service to bookies. These providers offer a fully functional and professional style sportsbook website, where they post thousands of sports betting options to bet on each day from all around the globe.
They manage all the lines up to the second and then grade all games as soon as each event ends, with all balances getting automatically updated to each player and agent account.
World-Class Software
One of the top-ranked sports bookie software providers in the industry is Ace Per Head dot com. They charge $10 per active player per week and you only get charged if the player has a graded wager for that week, so if they do not play that week then you do not get charged for that player. They offer a straight forward site that is simple and easy to use for both players and agents. In addition, they have a mobile site that is formatted perfectly to each smartphone, which makes it easy for players to make bets right on the go.
They also have some of the sharpest lines in the industry, because they move lines very fast and also utilize the few sharp players in their system to move the line accordingly based on where the smart money is going, and where the action is. As a result, Ace Per Head has a weekly average hold percentage of 14% per week compared to the industry average of 5%. In laymen's terms, it just means players lose more money at Ace Per Head, due to the sharper quicker moving lines and also the huge amount of betting options, which is more than the typical provider offers.
Live Betting
In addition, Ace Pay Per Head also has the best premium live platform in the business that has live betting options for all sports and 50 to 70 live betting options per game. In addition, as long as a player makes a wager on the premium live within the last 72 hours, then they will also have the option to watch games live right from the website. This is a great feature that enables players to watch and bet on games that are not televised in their areas, which also leads to increased betting volumes for players and more losses over the long term.
Promotions for New Signups
Lastly, AcePerHead.com has some of the best promotions in the business for new signups which includes up to 6 free weeks. They also have a 4-week free option and a 1-week free option. In addition, they also offer reduced prices when paying with cryptocurrencies, a free website promo, and a 5 week 50% offer promotion. This allows agents flexibility to choose which promotion fits their needs best since each agent runs their sportsbook business slightly different. So give www.AcePerHead.com a call today at 1-800-909-5193 and get set up immediately with one of the best sports bookie software providers in the business.