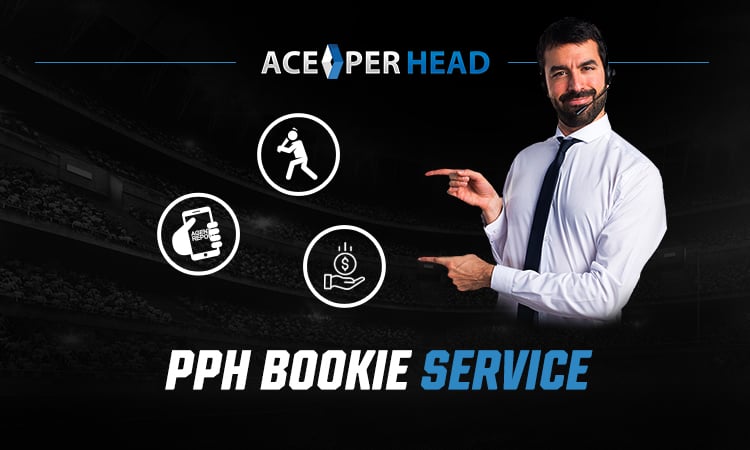 If you're looking for an opportunity to make some serious money, place your bets on sports betting. By 2025, the industry will be worth more than 8 billion dollars in the United States.
By getting involved in online bookmaking services, you can get your piece of this lucrative pie, but you need to start now if you want to capitalize on this explosive growth. One thing you'll realize though is that setting up a bookie website and hoping for the best isn't enough. You need to partner with a PPH bookie service.
PPH stands for pay-per-head, which simply means that you pay a company to manage the operation of your bookie services by paying a set amount for each client that you take bets from. This allows you the freedom to find new clients without having to worry about the technical aspects of your service. Pay-per-head services help you grow with a minimal time and monetary investment.
How do you find the best pay per head bookie service? Here's what you should look for!
Diverse Payment Methods
Thanks to government regulations and liability, banks and credit card companies have limited certain types of transactions. Many banks (and companies like Paypal) will reject transactions from bookie services, meaning bettors have had to get creative with funding their bankroll.
You need a PPH bookie service that gives bettors payment options. One of the most popular ways for bettors to pay is cryptocurrencies like Bitcoin. This gives them discretion and most transactions happen immediately. Some people aren't comfortable using cryptocurrency yet, so you'll need a service that gives them more traditional means to pay as well, such as MoneyGram and gift cards.
Don't limit your ability to take bets and make money! The more payment options a pay-per-head service offers, the more money you'll make.
Revenue Stream Diversity
Some people that like to focus on certain teams or one sport when placing bets, but your average bettor likes to have options when gambling. You should find a PPH service that can handle bets on all the major sports.
A service that has different revenue streams on its boards broadens your appeal and lets you target different clients. This is especially important during certain times of the year, like the end of September when the NFL is in full swing and the World Series starts. Anytime you have the playoffs of one sport running while another sports season is underway, you'll see an uptick in bets.
There are some weeks where there isn't heavy action on one of the major sports. During these times, revenue stream diversity is even more important. You can still make a good amount of money by offering other gambling options, such as allowing bettors to place bets on horse racing, soccer matches, and even award shows!
More options allow you to spread risk, improve margins, and manage exposure. You should never limit your ability to take bets!
Industry-Leading Security and Privacy Features
Anytime you do something online, you put yourself at risk. From 2019 to 2020, identity theft cases more than doubled. There are also viruses that could lock down your bookie website and demand a ransom to get your information back. Unfortunately, these types of viruses often look for smaller businesses because they don't have the resources to fight back.
All it takes is one data breach to destroy the trust you have between you and your clients. You need a PPH bookie service that can shield you from these threats and keep your and your client's information safe.
The good thing about a pay per head bookie service is that their business model demands that they keep your clients satisfied. They get paid for each client, meaning that they share in your success and feel the effects of clients leaving. They have a vested interest in keeping bettors happy, so they'll work harder than businesses that run a flat-fee model.
Mobile Optimization
There are a few reasons you need your website to work properly on mobile devices. First, a majority of bettors now use their cell phones to place bets. Often, someone will use their phones to place bets throughout the day and while they're watching games at a bar or restaurant with their friends. If your online bookmaking services don't work on mobile devices, you'll lose out on these customers.
Second, Google now penalizes websites that aren't mobile-friendly. In 2015, Google rolled out changes to their algorithm that made mobile responsiveness a significant factor in search engine rankings. If your website doesn't load properly on mobile devices, it will rank lower, making it harder for online bettors to find you.
You need a pay per head bookie service that can help you develop a mobile-friendly website to maximize your client base. This helps your clients place bets when it's convenient for them and will help you show up on the first page of search results.
Straightforward Fees
No one likes surprise bills at the beginning of the month. You need a company that has straightforward fees and no hidden costs.
Only work with a service that gives you direct answers when you ask about fees and that has a demo so you can try out the service before signing up. This protects both your business and your clients from any future issues.
Tips for PPH Bookie Service
Looking for tip on being the most profitable PPH bookie service agent? Perfect! Check out our article as we go over some helpful items.
If you're in one of the 18 states with regulated sports betting markets, becoming an agent may seem like a no-brainer. After all, a single state can engage in $4.6 billion worth of sportsbook betting in a single year. There's a lot of money to be made when you put yourself out there.
Whether you're a beginning bookie or are looking to expand an existing service, using pay per head (PPH) services is the right choice. Here, we're going to talk about how PPH bookie service platforms can help expand your sportsbook and give you some tips for managing PPH software. Read on to begin making bank as a bookmaker!
Understand: What Is a Sportsbook Agent?
'Sportsbook agent' is essentially a fancy term for a bookmaker or bookie. You run an operation where people can place bets on various sporting events with you. They will give you money in hopes that the team or event they've bet on has a favorable outcome. You collect the money unless they win the specific bet.
Agents have traditionally operated with manual sportsbooks. This required them to track every bet that was placed and ensure that people got the appropriate payout (lest they ruin their reputation in this cutthroat world). It also was a lot of labor because they needed to track every sports team and every event that people could bet on manually.
Today, however, sports gambling agents can use online software to automate and expedite these processes. In fact, around 84% of bets in a state are placed online as of 2019. This figure is only growing.
Pay per head sportsbook platforms are the ideal way to open up an online bookmaking service. You pay a reputable provider a small fee- about $10- for each person who places bets with you. The provider manages everything from tracking scores, tracing bets, updating the platform, ensuring information is secure and providing automated backups.
Design Your Website the Right Way
One awesome thing about PPH services is that they help you design a bang-up website for your online sportsbook. Ace Per Head offers a variety of templates that you can choose from. However, if none of them perfectly suit your needs, we also will work with you to design a unique custom platform.
Before you can begin, you'll need some tips for PPH sportsbook agents who are designing their websites. First and foremost, you need to ensure that the sportsbook is transparent.
This means displaying both scores and bets on both the agent and player ends. You also will need to showcase how much the player has bet and how much they owe you/are owed. This prevents any confusion from arising and makes sure that everyone is on the same page.
You also need to have a clear navigation system with an easy method of placing bets. Display the various sports and events that people can bet on. Make sure that the user-friendly interface lets them select specific events and type the amount that they want to bet on it easily. This makes both payment and payout much easier for both parties.
Your website also should be clear in the payment methods allowed. Cryptocurrencies are all the rage and prevent the need for converting currency, so make sure that they're an option. eWallets are also a great alternative for protecting your player's privacy and avoiding taking any banking information.
Communicate With Your PPH Provider Constantly
Another tip to ensure the success of your PPH sportsbook is communication with your provider. At Ace Per Head, you can reach out to us online or by phone 24/7. This ensures that you can have any and all inquiries about bets, finances, and online platform issues answered immediately.
This will help you to know exactly what's going on at all times. You can relay this information to your players if necessary.
However, like you, players can also reach Ace Per Head's support team round the clock. We have a 24/7 call center that's committed to directly interacting with your players about any issues that they may be facing. This will often eliminate the need for you to be the middle man to communicate player needs with us.
Rest assured that both your privacy and your player's are a top priority. You can pay us in cryptocurrency just like your employees can pay you. This makes you untraceable to our experts- we can help you (and your clients) without even knowing your name.
Market and Grow Your Sportsbook
The final tip that we want to leave you with is that you need to constantly be on the lookout for opportunities to grow your sportsbook.
Make sure that you research the events that people are currently interested in betting on. You can then tailor your efforts towards these events by putting them on your PPH site home page and marketing them via PPC ads. This will ensure that you can be a profitable agent even when different sporting events become more popular.
You also want to make sure that you reach people internationally. One of the coolest things about operating a sportsbook online is that you can reach people all around the world.
Allow bets in international currencies (while still encouraging bitcoin). Make sure that Google can translate your PPC page into multiple languages. This will help you connect with an audience that you only could have dreamed of as a traditional bookie.
Invest in a PPH Bookie Service Today
While there are a plethora of ways to make money as a bookie, nothing beats using PPH technology. Now that you have some of the best tips for using a PPH bookie service in 2021, it's time to get started.
Create your package with Ace Per Head to begin making money as a bookie. We'll consult with you about your individual needs and help you to create and finance a plan that works for you. We're committed to helping you begin growing your sportsbook ASAP, so don't hesitate to reach out!
Sign Up For AcePerHead Now!
At Aceperhead, we know how much work it takes to start and run a successful sports betting business. We designed our PPH bookie service to meet the needs of independent business people like you.
We offer industry-leading software and security so that your clients can place bets with confidence. We're a team of professionals that can do everything for you, or you can take control over any aspect of your service. The choice is always yours!
Are you ready to make serious money and grow your sportsbook business? It only takes a few minutes to sign up with us. Fill out this form and start your journey today!