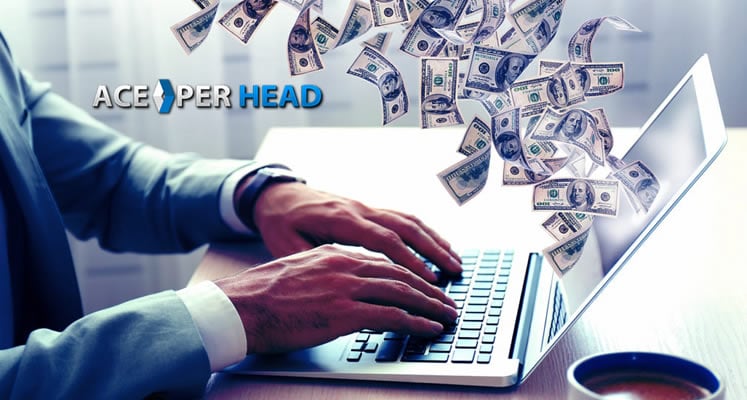 New Year's is fast approaching, how are you preparing to make 2023 the year your bookie business explodes?
The Right Pay Per Head Can Make All the Difference
You don't need to wait for football season to end to start weighing your options to grow the size of your online sportsbook business and increase your profits. The sooner you start, the better your chances of getting ahead of your competition will be.
Finding the best pay per head of 2023 for your business is the first step in making this new year the most profitable yet.
How Does Your Pay Per Head Service Impact your Revenue?
For the untrained eye, all pay-per-head companies are the same, although there is some truth to this statement there are also crucial differences that can have a significant impact on your business, both positive and negative.
Product Offering
Sports gambling continues to evolve, these days you are not just competing with other sportsbooks you are also competing with fantasy sports and even video games. This has meant that the online betting community has become more demanding regarding variety.
Every pay-per-head will offer its agents the following standard services:
Sportsbook featuring all major US sports
Horse Racebook Betting
Virtual Casino Games
Although these products are essential to every online sports betting site, they are no longer enough. If you are a bookie who is trying to increase the number of weekly players year-round and increase your bottom line, then you need to make sure you choose www.AcePerHead.com which is widely considered to be the best pay per head of 2023.
The reason I say this is because Ace Per Head aside from offering the standard products also provides bookies with the following:
A large selection of alternative betting markets, means you are not limited to the major US sports, your players will have their pick of the largest selection of soccer leagues, tennis, rugby, MMA, and Boxing, with expanded betting odds for high-profile boxing matches.
Live Wagering, no bookie can compete in today's market without offering live betting. These days most price per heads will provide a minimal amount of live betting events every month. Ace Per Head, on the contrary, has the most extensive offering of live betting events across a myriad of sports and leagues than any other pay-per-head outfit. This alone will increase your weekly volume and provide ample opportunities for you to make higher-than-average profits.
Live and Virtual Casino Games, it is beyond me why most bookies are so quick to dismiss the value of casino games. Unlike sports casino games are not seasonal, they can be played every day, at any time, from anywhere. This means that finding players who are avid casino players could increase your revenue exponentially; that is of course if you offer them the right platform. Ace Per Head, gives your players the choice to play in their state-of-the-art virtual casino, and for those who like a more interactive experience the live dealer casino is a dream come true.
More Race Tracks to bet on, a little-known fact to the younger generation of online bookies, is the high hold percentages in horse track betting. I always advise the young guys who come up to me asking for pointers to spend some time finding old-school players who are fans of the ponies. Granted, there will be times when a player will hit big, but that is precisely why Ace Per Head gives you the option of capping the winnings based on the category of the track, and you can also limit individual players' wagering limits. Overall, horse racing is an excellent product to have, and the more tracks you offer, the better.
Network and System Stability and Security
For most bookies, the technical side of the business is unknown territory, and for some, it's the real reason they prefer to use a price per head instead of running their own office. Even if you think this is the dull side of the industry, if your current pay-per-head has an unreliable, or poorly secured network and software, you are at risk of losing your entire business.
We've all heard of DDOS attacks bringing down the house during peak season, for some of you this knowledge came as a result of being directly affected by an attack. Others have been victims of database ransom schemes; the threats are numerous, and having the peace of mind of knowing your players are betting in a secure environment is invaluable.
On the lighter side of things, a reliable and fast network means your players will have a better user experience, one that will motivate them to come back often and bet more.
Value Added Services
This is where I group all the things you may not have thought you needed, but, once you have them, you wonder how you ever got by before without them.
Free Trial, this is something more and more pay per heads are starting to offer, so why would this be one of the features I consider makes Ace Per Head the best pay per head of 2023? Simple, most PPH companies will reluctantly give you up to two weeks as a free trial, to some this might feel generous, but it's not when you compare it to Ace's up to 6-weeks free. See the reality is that most price per heads don't like giving their clients extended free trials because they can't afford it. They need the influx of funds to be able to operate, AcePerHead.com, on the other hand, can afford to give new clients up to 6 weeks of free service because they have one of the highest client retention percentages in the industry, so they already have all their bases covered, and you benefit for this.
Website Design, if you ever dreamt of having your sportsbook brand, I am here to tell you, you can stop dreaming and start making your dreams come true. Ace Per Head has a team of graphic designers and web developers working for them full-time, and they are happy to place them at your disposal, so you can finally have your website. You can choose from their ready-made skins, or for a very affordable price you can ask for a custom design.
Multiple Betting Platforms, when you choose AcePerHead, you and your players can choose to place their wagers by using the web interface, the mobile betting app, or by phone with a helpful English-speaking rep.