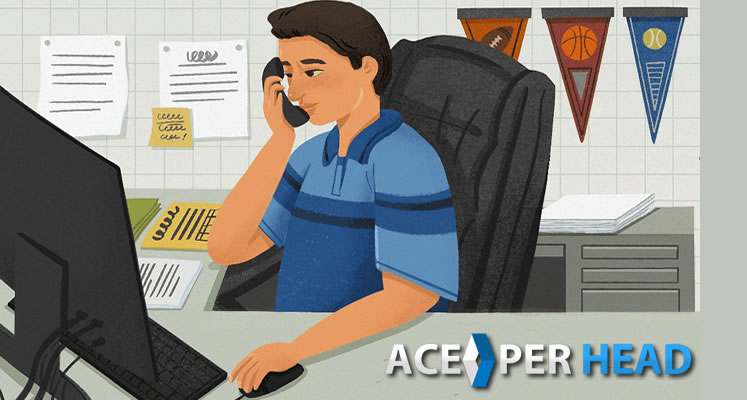 If you are looking to start a small gambling site then the best and cheapest option is to go straight to the professionals and use a pay per head service. This option will be so much easier and cheaper than trying to build and create your own gambling site. There are so many things that go into having a site such as designing and creating the site, having servers to support the site to make sure it does not crash during busy times, having a team of lines guys to update the lines 24/7, and much more.
Instead of a much better and affordable option with a lot less work needed you can just use a pay per head company such as www.AcePerHead.com. They offer a fully inclusive professional website that has thousands of sports betting options for bettors to wager on each and every day. They manage all the lines in-house and update everything up to the second and grade everything as soon as each game ends.
You as the bookie will have your own backend website to log into and manage all your players' limits from there and see all open wagers, history of wagers, daily and weekly balances for your players and more. It is all very simple and straight forward to use and can be done on any mobile device as well.
Unique URL + Promotion
In addition, if you want to have your own unique website URL then Ace, has a special promotion that you can take advantage of. The promotion is that you will get a free website of your choosing, including whatever logo you want on it. You will need to make a small $200 deposit, however that deposit will just be used to pay the weekly player fees, which is only $10 per active player per week, which is much more affordable then spending hundreds of thousands of dollars a week to run your own website.
Ace Per Head will have the website set up in less than 24 hours and once the player's login everything will be hooked up to their player backend with countless betting options for your players to choose from. In addition, there is live in-game betting included in the price and even the option to get either their VIP or Premium Live betting platform, which has live betting for all sports and 50 to 70 live betting options to choose from on each game. This extra feature only costs an extra $5 per player a week and only if they use it, but has so many betting options that it is like having two websites in one.
Get Started Now
Then once you have your own site you can easily market it by making personalized business cards, and then just reaching out to anyone you know and utilizing the various social media networks to start promoting your gambling site. So give Ace Per Head a call today at 1-800-909-5193 and get set up immediately so you can start your small gambling site now.