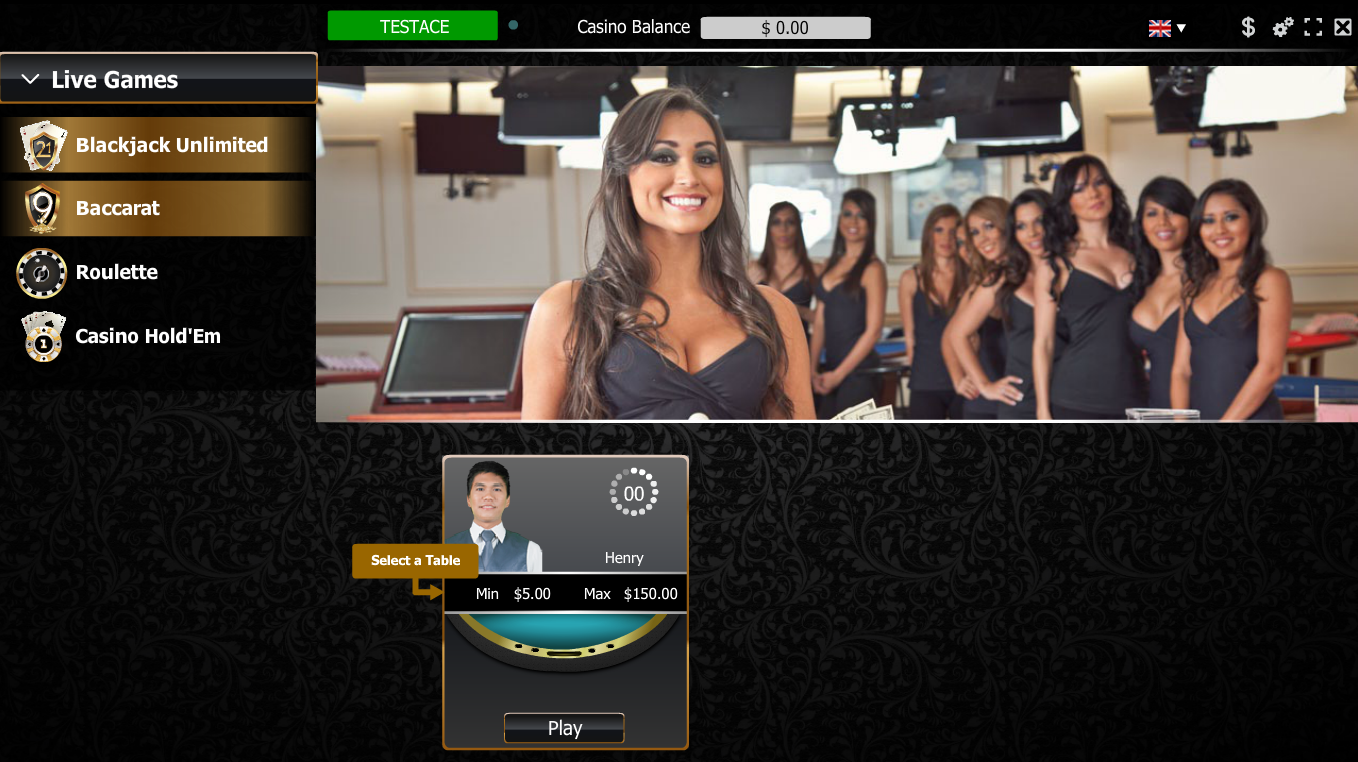 Your customers want more options and entertainment, you want more clients and more revenue, and believe it or not, it's possible for both ends to have exactly what they want and at a very reasonable price.
It's Not All About Sports Anymore:
AcePerHead.com offers comprehensive pay-per-head services with industry-leading support, a personal account manager that will help you with your setup, easy to use system with high standards of security, and a wide range of options for your clients to enjoy: Sportsbook, Racebook, virtual casino, and the new and already quite popular Pay Per Head Live Casino.
Our pay-per-head live casino features beautiful and charismatic Costa Rican dealers and professional pit bosses that along with an attractive and elegant design and reliable software will allow your clients to experience the closest alternative to a Las Vegas land-based casino without leaving their house and straight from their personal computer, 24/7.
AcePerHead.com has several games for your clients' enjoyment: Live Baccarat, Live Blackjack Unlimited, Live Roulette, and Casino Hold'em, great looking graphics, quality video feed, simple player interface, and secure software with proven 99.97% uptime that guarantees satisfied customers. Every play is recorded and reports are available in order to ensure fair gaming practices and settle any possible disputes.
The pay-per-head live casino is an add-on feature offered by AcePerHead.com to cover your pay-per-head service needs, an agent demo, and a player demo is available so you can try out the system and compare it to other options out there and feel confident of the quality of service you'll be working with and offering to your clients.
We want you to stick around, and for this to happen, your clients need to stick around.
Remember that AcePerHead.com allows you to custom design your own site and establish your own rules, if you choose to do so, allowing you more flexibility and working with you step by step on shaping and tailoring your site and your services, you can stay in control of your business, while you know that your clients are being offered great customer service and a wide variety of alternatives that will keep them playing every day.
The pay-per-head live casino will give your current clients another reason to stick with you and recommend your services, and you are giving potential new customers more reasons to pick your service, soon you will see your profitability going up and the pay per head live casino add on will become a must for your everyday operation.
If you are worried about price, don't, packages start at $3 a head but the price may change depending on different factors: your player count for instance, or the add-ons you choose to implement, such as the pay-per-head live casino.
AcePerHead.com gives you an unheard-of 6-week free, to test the service, and confirm that you are getting the best per head service out there today.