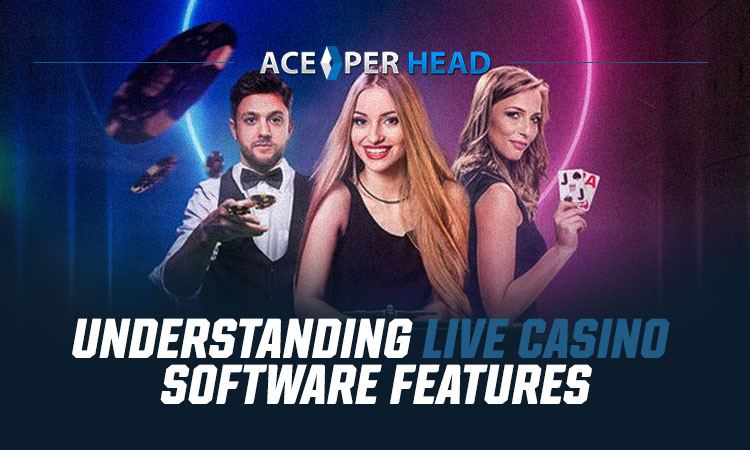 Regular gamblers are now 6 times more likely to choose online casinos than they were 2 years ago. However, that doesn't mean that they no longer appreciate the adrenaline rush and aesthetic of a traditional casino. Luckily, the live casino platform offers the benefits of both options with very few downsides.
If you're looking to upgrade your bookie business, it's a good idea to get casino software that promotes live dealers. Read on to learn the benefits and features that this will bring to your online casino.
A Traditional Feel
Live casino platform allows people to play traditional casino games online. However, instead of squaring off against a CPU, they get to play against other gamblers that are also using the web platform.

This lets them place bets in real-time and interact with others playing the same games as them. Offering this option lets bookies draw in people who enjoy the social aspect of land-based gambling. It broadens your audience and engages those who would otherwise sacrifice convenience for an in-person feel.
Interaction With Dealers
Live casinos don't just let players interact with each other. They also let them see and interact with human dealers – usually beautiful women.
This gives bettors the ability to ask questions when they're unsure of something. They also can watch their dealers like a hawk to bring them peace of mind.
Round-the-Clock Access
One benefit that bookies reap with the best casino platform is 24/7 revenue. When you get a live casino platform from Ace Per Head, your players can access live games and dealers at all hours. Morning people and night hours alike can gamble on their own schedule.
This means that your casino will stand out against your online competitors. You'll be able to offer a flexibility that gamblers value but can't find elsewhere.
Diverse Gambling Options
In addition to flexible hours, you also will give bettors tons of options for live games. These options include:
Texas Hold'Em
Other types of poker
Baccarat
Black Jack
Roulette
Regardless of what games a bettor prefers, you'll have the chance to show them why your gambling website is the best out there. This is also a great choice because you can expand globally more easily. After all, people in different countries prefer different games.
Support for Agents
As a bookie operating an online casino, support is likely a top priority. Luckily, Ace Per Head offers support at all hours of the day for both agents and players. Our 24/7 agent hotline gives you the chance to ask questions even about players that like to gamble in the middle of the night.
We also offer support services like player watch reports and real-time bet tickers. This lets you better monitor your casino business and stay on top of logistics.
Invest in the Live Casino Platform
Live casino software gives players a real-time gambling experience from the comfort of their own homes. It makes your sportsbook more profitable by bringing in those who enjoy interactive and traditional experiences.
Ace Per Head is excited to help you diversify your online casino to make you more profitable. Sign up for our promotion that gives you six weeks of our services free of charge.