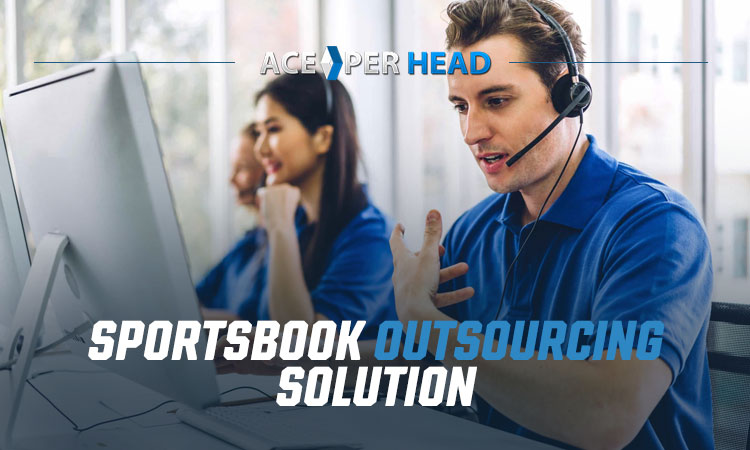 Most people need a sense of control to thrive in business. Because of this, outsourcing sportsbooks is one of the last things some budding bookies want to do. However, it's a good idea for those who want to make bank – and it keeps you in total control to boot.
Read on to learn why the best sports books outsource their websites.
Why Outsource Sportsbook Operations?
Some online bookies decide to make and manage their own websites. They think that this affords them more control over their sports betting business and brand. They can set up their own website exactly as they like it, customize lines and limits, integrate payment options, and decide on a mobile skin.
Unfortunately, this is a time-consuming endeavor. The bookie will spend hours developing a website with something unfit for bookmakers like WordPress or Google Sites. These don't have any ingrained bookie features, and the site will look amateurish because of its DIY nature.
It's also expensive. You'd need to purchase every feature independently to incorporate it into your homemade website. Payment processors, navigational interfaces, and even stock photos don't come free.
Outsourcing sportsbooks is easy and efficient. You get all these features for one low price, and the pros design an attractive, sleek, and expert-run site. You don't need to waste any time, and the site you get will be specially tailored to the needs of online bookie agents like you.
What About Site Management?
Outsourcing online sportsbooks means that you don't need to manage your own site. Professionals will use expert knowledge and tools to ensure that you have top-notch site security. They'll also perform upgrades, update pages, track trends, reduce downtime, and automate payout to players.
You'll also have access to professional oddsmakers who help you set competitive lines that keep you lucrative.
Since Ace Per Head creates your website from bookie-specific templates, you'll get quality features that help you thrive. Wager alerts and integrated score-tracking software are just the tip of the iceberg. Live sports betting is also great, and it's easy to offer these fun VIP betting options when someone else is managing the logistics.
Staying in Control When Outsourcing
But does professional sportsbook management take any control away from you? The answer to this question is a resounding "No!"
When you work with Ace Per Head, you still retain total control over your lines and players. You can also choose what limits to place on bettors and how to reward your most loyal gamblers.
This means that you don't lose the power to build your brand exactly as you want to. You can still make a lot of money, offer betting options on your favorite events and players, and decide on what your skin will look like.
Ace Per Head's Blog News
If you're one of the 2.8 billion internet users who read blog posts, you already know how important these blogs are to learning. You can get the latest information about your hobbies and professional intel about markets you care about. Sports betting is no exception.
Read on to learn the ins and outs of our Ace Per Head blog and why you should bookmark it on your device.
What Is Ace Per Head, Anyway?
Ace Per Head is a fully managed sportsbook service. We work with budding and experienced bookies to set up quality sportsbooks. Our aim is to help these bookies reach gamblers in their desired service areas with quality web design and unique sportsbook-specific features.
You pay about $3 monthly for every person who has active, open bets on your app. This keeps you scalable and means that you'll always make more than you shell out. In return, we:
Design a custom website for you
Stay available for 24/7 assistance
Give you SMS alerts for bets and a bet ticker feature
Track website trends to prevent downtime
Install industrial-grade security features onto your platform
Integrate real-time score-tracking services
Give your players live betting options
Offer player watch reports and other stats
Help you set competitive lines and limits (while giving you full control)
What Kinds of Posts Will You Find on Ace Per Head's Blog?
Our blog is a consistently updated resource. It's great because it tells you how using our platform works, what benefits we're offering, and how we can help you grow. You'll also get insight into optimizing our features to turn a higher profit.
We also give bookies like you insight on how to connect with players. From intel on how to talk to them for tips on how to set and move lines, you'll be able to figure out how to become a better bookie. This will help you stand out in the growing sports betting market.
Our blog also will inform you of ongoing promotions. You'll learn about recent offerings and how you can save money on already-inexpensive PPH services.
Why Read This Bookie News?
If you're a sports bookie or gambling enthusiast, you'll likely simply find these posts interesting. We talk a lot about gambling and accepting bets, so you'll be riveted and engaged. You'll be able to make the most of your PPH site and feel like a big shot.
You also will experience great financial benefits from reading. Since you'll always have the latest market insights and best practices, you can optimize your sportsbook over time. You'll always know what bettors are interested in seeing, so you can better tailor your site to meet their exact needs.
Grow Your Online Bookie Business With the Best Sports Books
Now that you know why the best sports books outsource their site management, it's time to expand your presence as an online bookie. Ace Per Head's team is excited to develop and launch a mobile-friendly skin that meets your exact specifications. Start a free promo period to create a customizable website ASAP.