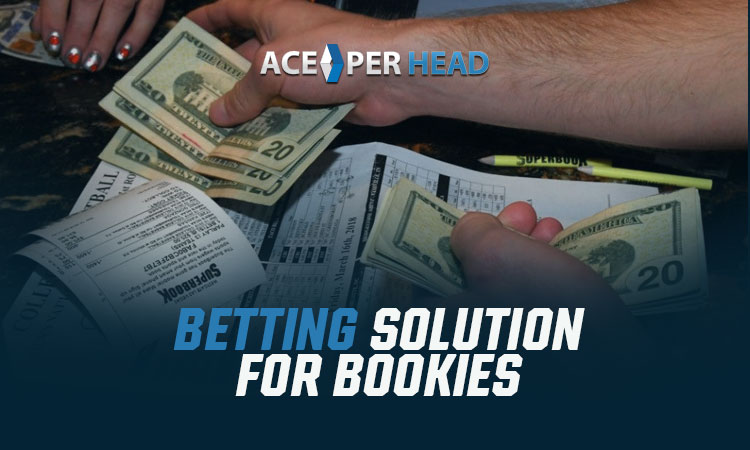 A recent survey revealed that more than 50 million adults bet on the Super Bowl in 2023. It also found that these people wagered over $16 billion in total on it.
These statistics should show you why now would be a great time to launch a betting website. If you've ever flirted with the idea of working as a bookmaker, you can get a site off the ground in no time with the right bookie software.
But which sports betting software should you choose? There has been a big increase in the amount of software for sports betting sites available. It may make it difficult for you to narrow down your options to just one.
Here is a guide on how to choose the right betting solution for bookies so that you can get your betting website off the ground.
Search for Options
When you're first in the market for bookie software, it'd be worth casting a wide net to see what your options are. Google "best sports betting software" and see what pops up.
You might be pleasantly surprised to see how many betting solutions for bookies there are. Jot down the names of as many sports betting software options as you can find. It'll give you a great place to start when you're attempting to narrow down your options.
Do Your Homework
Once you have a list of bookie software, research each of the options in front of you. Visit the websites for them so that you can learn more about what they bring to the table.
Ideally, you'll want to find bookie software that is intuitive and easy for both you and your clients to use. You'll also want to find software for sports betting that has a great reputation within the industry. It should be tried and true to ensure you're getting a proven product.
Test Bookie Software Out
The companies that specialize in providing the best bookie software usually aren't afraid to provide sports bookmakers with free promos. They'll give them an opportunity to test this software for sports betting to see how they like it.
Don't be shy about taking advantage of any free promos that you're able to find. It'll give you an opportunity to put sports betting software to the test so that you can learn how it works.
Ace Per Head is a sports betting software development company that would be more than happy to extend a 6-week free promo to you. It's an essential tool for anyone interested in becoming the best bookie around.
The Basics of AcePerHead Service
AcePerHead is a fully-managed sportsbook software service. This means that you pay a monthly fee for experts to constantly monitor, update, and upgrade your website.
Your single fee covers security features, payment methods, and trend monitoring to ensure that you don't have downtime. It also includes constant support for both agents and players.
When you invest in fully-managed technology, you don't need to pay multiple bills for different features or hire people to manage your website for you. It's easy and efficient.
Features and Support
When you use AcePerHead, you'll get access to a huge range of basic features like:
Updates to keep the site working
In-app chat for agents and players to communicate
24/7 customer service from our team
MFA, firewalls, and other security features
Simple Bitcoin payment methods
Security monitoring
You also will get sportsbook-specific features, including:
Bet tickers
SMS alert when someone places a wager
Player watch reports
Integrated sports score tracking
Live dealer casino games
Live sports betting in real time
Automatic payouts
Professionally-constructed lines and odds
Customizable lines, limits, and players
You also won't need to worry about getting licensing to operate and paying hefty fees to be a legal bookie. Ace Per Head has already taken care of these annoying technicalities so that you can just set up your site and start making bank.
Why Use a Pay-Per-Head Model?
Lots of sports betting software uses a subscription payment model. Usually, your bookie business would pay a flat fee each month in exchange for sportsbook services.
Unfortunately, this can cost more than it's worth during the off-season when you don't have a lot of bettors. It's also not ideal for small-time bookies looking for a profitable side gig.
Luckily, AcePerHead software uses a pay-per-head (PPH) subscription model. You pay about $10 per player that has active bets with you during a monthly payment period.
If you only have 10 players during the off-season, you'll only need to pay around $100 to stay in operation. This is true even if you have 1000 players during super bowl season (and had to pay $10,000 then).
Generally speaking, if your players all place $100 bets, you'll be shelling out about 10% of what you make. It's a great way to stay scalable, flexible, and consistently profitable.
We Have the Best Betting Solution for Bookies
Do you want to see what Ace Per Head's pay-per-head bookie software can do for your sports betting website? It'll blow all your other options out of the water.
Our bookie software will set your clients up with all the sports betting options they want. It'll also make it very easy for you to keep tabs on your clients' wins and losses so that you can turn a steady profit each week.
Contact us to get additional information on our sportsbook software and to hear more about our 6-week pay per head free promo.