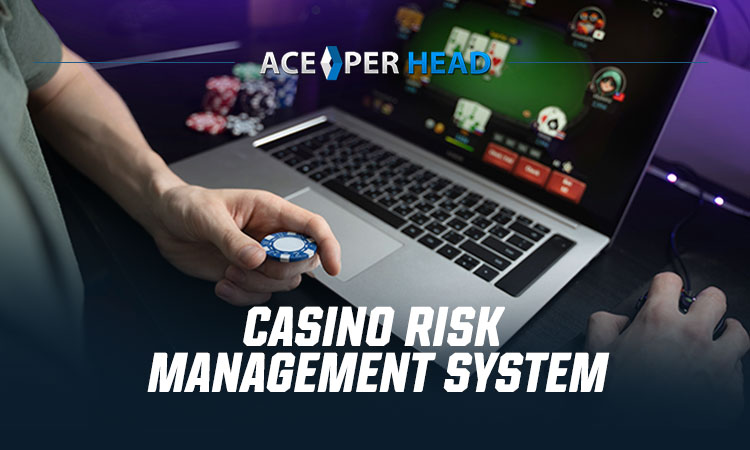 Casino gambling is a billion-dollar industry that anyone can capitalize on, but where do you start?
The answer lies in casino risk management software, which is the foundation of all casinos. When you start a casino, this will be one of your main investments as you'll use it to manage the entire business.
Unfortunately, many people have a hard time choosing the right software, but Ace Per Head can help you with that. We're experienced in both sports betting and casino gambling, so we'll provide the answers you need in this quick guide.
Here's what you must know about casino risk management software!
What Is Casino Risk Management?
Most businesses must invest in risk management for long-term success, and casinos are no different. Casino risk management revolves around identifying the risks of running a casino and creating solutions to prevent and solve problems.
When you start, some of the main casino risks you'll face are technical and compliance issues. You'll also face the risk of losing money to players.
With careful thought, you can not only ensure your business is operating legally and efficiently, but that it's also earning as much money as possible.
Why You Need the Right System
The most effective casino risk management system a business can use is traditional casino software. This type of software allows a casino to offer various types of games, implement security features, and manage user accounts.
The casino software is also easy to use, so anyone who wants to start their own can take advantage of it, including bookies.
However, the quality of casino software can vary drastically depending on the software provider you use. Because of this, it's best to take your time before choosing one to ensure you don't waste money.
How to Start a Casino
If you're a bookie, starting a casino is as simple as implementing the games into your sports betting platform. When using Ace Per Head's software, you can quickly import any game you'd like and start earning money from it.
If you're not a bookie, you must decide whether casino games are the only things you want to offer. From there, you can search for the appropriate software that suits your needs.
Keep in mind that, like any other business, all types of casinos require investing money. If you don't already have money saved, you must look for other ways to fund yours or start saving immediately.
Your All-in-One Gambling Software Solution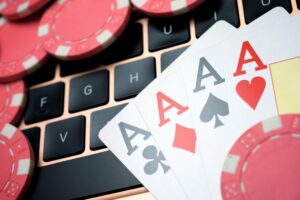 As the realm of sports betting continues to experience explosive growth, there's never been a better time to become a bookie. However, choosing the right gambling software for bookies is the linchpin to your success. Let's delve into the pivotal steps and advantages of selecting Ace Per Head as your ultimate partner in this thriving industry.
Uncover the Ideal Software Solution
Gambling software is the cornerstone of your bookie venture, and making the right choice is non-negotiable. With a multitude of options available, it can be overwhelming to make the right selection. Yet, with Ace Per Head, you have the ultimate software solution designed to meet your specific needs.
In this guide, we will walk you through the essential steps of choosing a gambling provider, ensuring you stay ahead of the competition. Read on to gain the knowledge necessary for selecting the perfect betting software tailored for bookies.
Budget
The first crucial step is to evaluate your budget. The cost of sports gambling software varies, primarily dependent on the range of features and the payment model adopted by the sportsbook provider. Generally, more comprehensive features come with a higher price tag.
However, Ace Per Head adopts the cost-effective pay-per-head model, allowing bookmakers to pay for each player. This means you can access a comprehensive suite of services without draining your budget.
Conducting Comprehensive Research
Once you've determined your budget, it's time to immerse yourself in thorough online research. With the legalization of sports betting in over 30 US states, a plethora of sportsbook providers has emerged, each offering a unique array of services.
Exploring multiple gambling providers not only acquaints you with the diverse services available but also streamlines the process of pinpointing your preferences. To simplify the selection of the best gambling software, consider creating a shortlist of sportsbook providers that align with your vision.
Engaging Directly with Software Providers
An invaluable step before making your final decision is to engage directly with various software providers. While their websites offer valuable insights, direct communication ensures you receive comprehensive answers to your questions.
When communicating with potential sportsbook providers, consider asking the following crucial questions:
What is the cost of your services?
What features are available through your software?
How long can I utilize your gambling software?
What feedback do your existing customers provide regarding your services?
Will you assist me in setting up my platform, including offering website templates?
Here are five additional key questions to consider:
Do you provide risk management tools to safeguard my gambling business?
Can your software accommodate live betting for real-time player engagement?
What security measures are in place to protect player data and transactions?
How flexible is the adjustment of betting limits and parameters within your software?
What reporting tools and analytics support do you offer to track the performance of my sportsbook?
These questions provide a holistic view of the quality of customer support and the potential of the gambling software to cater to your unique needs.
To fully harness the boundless potential of the gambling industry, you must invest in top-notch gambling software for bookies. The best Pay Per Head Bookie site offers cutting-edge tools at an affordable rate, positioning you for a resounding success.
Work With Ace Per Head for the Best Results
Now that you know all about casino management software, it's time to start managing a casino!
Here at Ace Per Head, we help both aspiring bookies and casino owners build the businesses of their dreams. With our services, you can get the most out of the gambling industry as it continues to evolve.
While you'll face many casino risks, we'll help you overcome them with intuitive software that ensures you have complete control over things.
Check out this pay per head demo to get a better idea of how the casino software works, then you'll be ready to start yours!