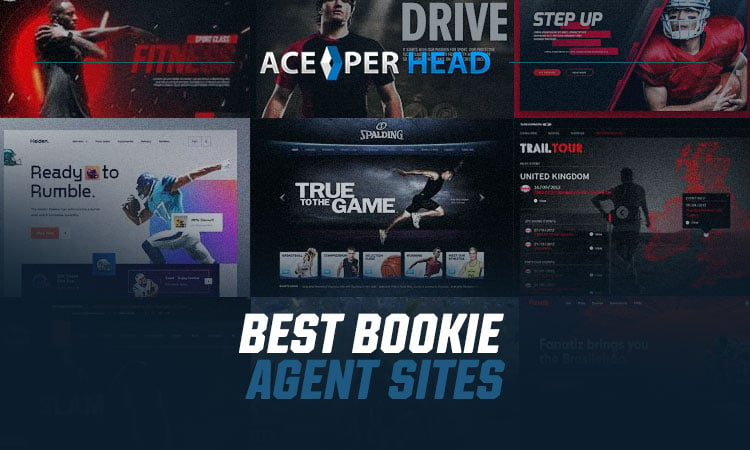 By the end of 2023, about 21.3 million Americans will regularly be placing legal sports bets. This is a big increase from the current 19 million, so becoming a bookie agent is a great way to get into a growing market.
In order to become the best bookmaker out there, it's important that you choose the best online sportsbook platform to sustain your business. Read on to learn more about your options and why Ace Per Head is the best provider for budding bookies.
What Should the Best Bookie Agent Sites Do?
The best bookie website needs to perform many different functions. When comparing your options, look into which sites have:
Fully-mobile betting
Integrated tracking for players/teams/events
A simple navigation interface
Automated updates and upgrades
Constant trend tracking (for security and optimization)
Troubleshooting to prevent downtime and lag
The ability to move lines
Bet-ticker notifications when someone places a bet
Wager alerts
Player watch reports
Both agent and player support
Secure agent-to-player chat within the mobile app
If a sports betting provider does not offer any of these things, that's a surefire sign to look elsewhere for your gambling website needs.
What Makes a Great Payment Model for the Best Bookie Website?
A payment model can make or break a sportsbook platform. That's why you need to prioritize this key decision factor when choosing the best bookie agent sites. Generally, there are three available options.
The first, a one-time flat-fee service, is something that you should never invest in. It won't come with any regular updates or upgrades, so it will become quickly outdated. Plus, you'll get no support and no assistance when looking to improve your site.
Subscription services solve this issue because they're fully managed. However, they're not financially viable since you'll be paying the same sum whether you're in Super Bowl season or the off-season. A $1000 flat fee may be more than worth it come February, but it's ridiculous to pay that in months where you're getting no bets at all.
Pay-per-head (PPH) payment models are the mark of the best bookie agent sites. These subscription services don't charge a flat fee but instead only bill you based on your number of active bettors. This fee is as low as $3.
So, if you have 5 bettors during an off-season month, you're only paying $50. If you have 500 during March Madness, you'll pay $5000 (but make way more money than that). It's flexible, it's scalable, and it's a critical part of any of the best bookie agent sites available.
Why Is Ace Per Head the Top Choice?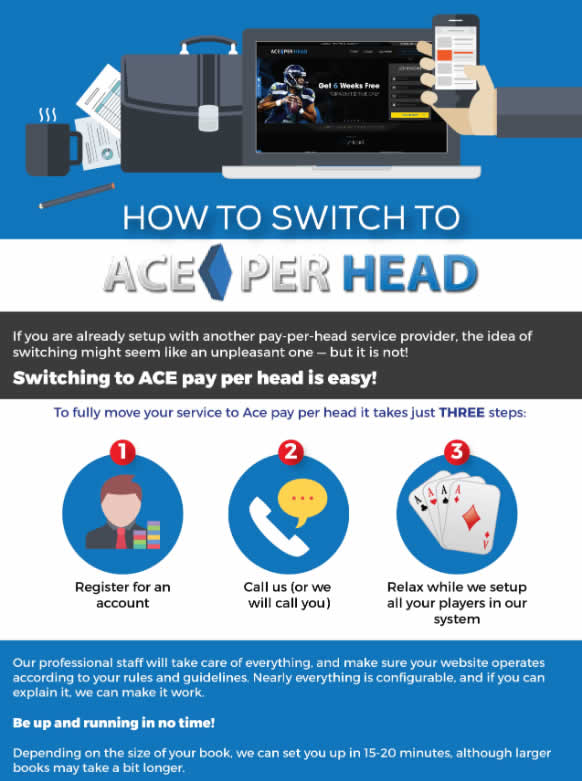 Ace Per Head is the best PPH website because of its diverse range of features. Not only does our platform have all of the key features we've discussed, but we also go above and beyond to provide you with more. This is one of our key brand differentiators and a source of pride.
You will gain access to top-notch professional security features. Multi-factor authentication and state-of-the-art firewalls are a staple of our bookie's websites. You also will stay secure with constant trend monitoring, immediate troubleshooting, and 24/7 support.
Bitcoin payments also help keep you secure. Your account is assigned a random numeric code, as are your players'. This means that no one needs any information about others' identities; everything is done securely with the code.
This keeps hackers at bay because there won't be any information to access. Bitcoin payments keep your financial information offline as well as your personal information.
We also offer fully-configurable lines, players, and limits. Most other sportsbooks do not, and if they do, they have a more challenging setup process. We have round-the-clock communication and the ability to control all feeds in-house, so you will have 100% control over your board.
Clear and competitive pricing is also a must-have that Ace Per Head understands. We're one of the only bookie agent sites that are proudly sure that we don't offer any hidden fees. You may need to pay more for add-on features like VIP live wagering, but all of that pricing information will also be 100% transparent up-front.
Template Sportsbooks vs Custom-Made Alternatives
At this point, you will have two options for setting up your sportsbook website.
Template-based pages are the first and most common. These sites are made by experts from fully-customizable templates that already exist. There are dozens of potential templates that can be modified to meet your individual needs.
You can add tabs, features, bet tickers, player dashboards, easy betting options, lines, limits, and more. You also can ensure that your website reflects your brand.
The main advantage of sportsbook templates is that you can access bookie-specific features that are already built into your website. Since these templates are specifically made with the needs of agents in mind, you will be able to integrate score-tracking technologies directly into your platform.
You also will be able to show players what they can bet on, prominently display lines and limits, and track analytics. This will help you stay organized and keep players happy with a user-friendly interface.
Having an expert design a website from scratch is the other main option for new bookmakers. There's no template. These pages are 100% custom-made by Ace Per Head's expert web developers.
You can ask for your website to look any way that you want it to and we'll do everything in our power to meet your needs. You'll be able to alter the HTML and coding of your website to make it look visually appealing and give users the best possible experience. This is a great way to make your sportsbook stand out and carve out a place in a competitive market.
More on the Best Sports Betting Websites
While there are many bookie agent sites on the web, none of them come close to having the features that Ace Per Head does. Our team is committed to providing you with a great sportsbook website regardless of whether you want something template-based or fully-customized.
We are also excited to give you the 24-hour agent support that you need to take your bookie business to the next level. Schedule a free promo of our services to see what we can do for 6 weeks. When you do, you will also get one free week of sportsbook services each month for life.