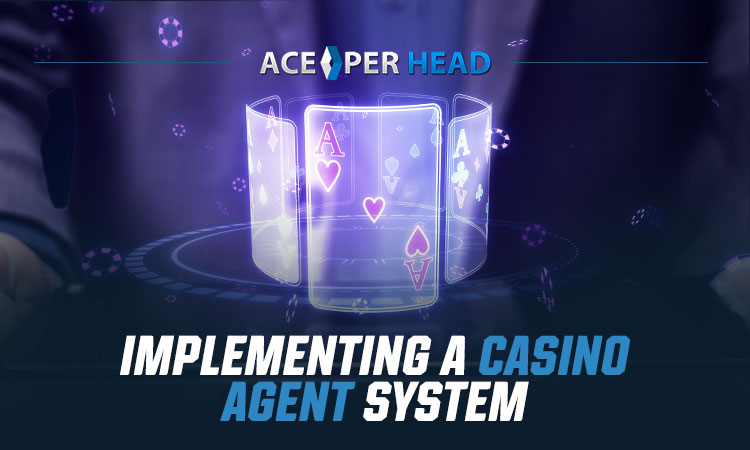 If you'd like to invest in pay per head software that'll enable you to set up an online sportsbook and leave it at that, you're more than welcome to do it. You should be able to make a pretty penny simply by offering sports betting options to your clients.
But if you'd like to take your online sportsbook to the next level, many pay per head services will also allow you to add an online casino to the mix. It could make it possible for you to generate even more profits in the end.
A casino agent system might not work out the way you'd like it to if you make mistakes along the way, though. Here are several of the common pitfalls of a casino agent system you'll want to avoid at all costs.
Limited Number of Games Offered
If you're going to provide your sports betting clients with the chance to play online casino games, you shouldn't simply offer a few slots and a couple of blackjack games and call it a day. You'll be missing out on a big opportunity if you take this approach to building an online casino.
Instead, you should set your clients up with as many online casino games as you possibly can. It'll make your online casino agent system so much more successful in the end since it'll provide a little something for everyone in your online casino.
Rules for Games Not Clearly Explained
In addition to offering your clients as many games as you can, you should also clearly explain the rules for each and every game you provide. If you don't have the rules listed, it may lead to complications down the line, and it might even cause some of your clients to ditch your online casino altogether.
The last thing you want is for your clients to be unhappy with your online casino agent system because of a lack of rules. You should post these rules prominently and invite your clients to check them out before placing any wagers in your online casino.
Customization Options for Games Unavailable
The more customizable your online casino games software is, the more they're going to appeal to your clients. They'll love being able to change the colors and themes for these games. They'll also love being able to control things like how fast cards are dealt and how much time exists in between spins.
Your clients will want to put your online casino agent system to good use more often when they feel like they're able to customize games in the ways they want.
Test Bookie Software Out
The companies that specialize in providing the best bookie software usually aren't afraid to provide sports bookmakers with free promos. They'll give them an opportunity to test this software for sports betting to see how they like it.
Don't be shy about taking advantage of any free promos that you're able to find. It'll give you an opportunity to put sports betting software to the test so that you can learn how it works.
Ace Per Head is a sports betting software development company that would be more than happy to extend a 6-week free promo to you. It's an essential tool for anyone interested in becoming the best bookie around.
We Have the Best Betting Solution for Bookies
Do you want to see what Ace Per Head's pay-per-head bookie software can do for your sports betting website? It'll blow all your other options out of the water.
Our bookie software will set your clients up with all the sports betting options they want. It'll also make it very easy for you to keep tabs on your clients' wins and losses so that you can turn a steady profit each week.
Contact us to get additional information on our bookie software and to hear more about our 6-week free promo.
Let Us Help You Set Up a Great Online Casino Agent System
Are you thinking about offering sports betting options and an online casino agent system to your clients? It'll help to have a reliable PPH platform that you can use to make this possible.
Ace Per Head will give you the option to add an online casino to your sports betting website. It'll include lots of online casino gaming options and everything your clients will need to have great experiences in your online casino time and time again.
Get more information on our pay per head online casino services.