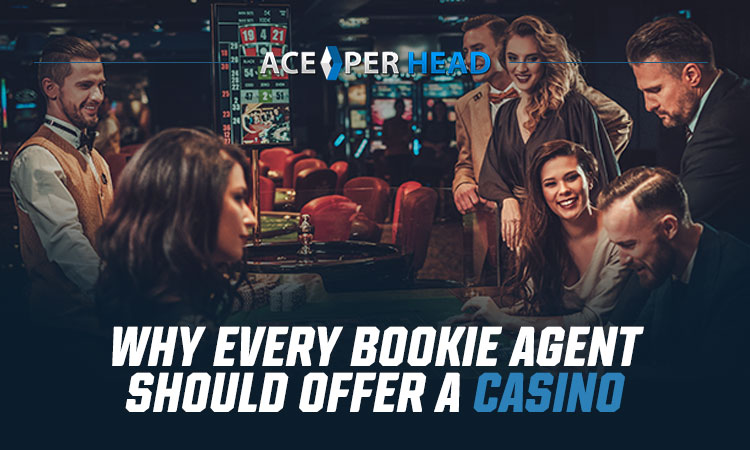 Despite their controversial nature, online casinos actually have a lot of scientific benefits. There's something for everyone, from stress reduction to higher focus to better critical thinking skills.
Every bookie agent should offer pay per head casino services in addition to sportsbook betting. Read on to learn why.
Diverse Offerings
Sports betting is a diverse category in and of itself. Some people prefer to bet on soccer while others are baseball fanatics.
But there are people who don't feel passionate about sports or confident enough to bet on them. Offering online casino games can help you reach these people in addition to sports lovers.
You'll have a wider audience to cater to and more people that you can make money from. Plus, you'll be able to expand to new service areas and social circles to broaden your reach even further. This ensures that you stand out above the competition since you'll offer services that interest more people than theirs do.
The online casino market is also worth $270 billion. This is $67 billion higher than the sports betting market, which sits at around $203 billion. You're adding a more popular service that can make you a higher profit more quickly.
Live Betting Options
When you work with Ace Per Head, you'll get access to live dealer casino betting. These betting services let players gamble in real-time.
Players sign into virtual chatrooms to play casino games against other people who are also logged onto the website. Since there's a live dealer distributing the cards then and there, this gives bettors the adrenaline rush of a land-based casino. This happens all from the easy comfort of their couch or bed, so you're sure to make a lot of money!
You can offer classic card games like poker and blackjack in these live dealer rooms. Dice games like baccarat are also a good choice, as are other high-stakes games like roulette.
Easy Integration
While running a casino and a sportsbook at the same time may sound challenging, it's simple when you work with Ace Per Head. Our professionals help you set up and run your website with the constant updates and upgrades that you require for success.
If you want to add a casino to your sports betting business, all you need to do is ask. We'll add it to your pre-existing website and make it accessible from your mobile app. You'll be able to get onto your casino from the same dashboard that you already use to track and monitor sports bets.
You'll also be able to get helpful casino features similar to sports betting ones. Player watch reports, in-app bet trackers, and the odds of different games will be available to you. You also can chat with players in-app or get 24/7 call center support from Ace Per Head's team, so there's nothing to stress about.
Become a Competitive Bookie Agent
An online casino is a great way to expand your portfolio and grow your sports betting business. Now that you know why it's a great idea, it's time to begin setting up your mobile-ready bookie agent platform. Create your package today to start a free 6-week promo of Ace Per Head's sports betting software.