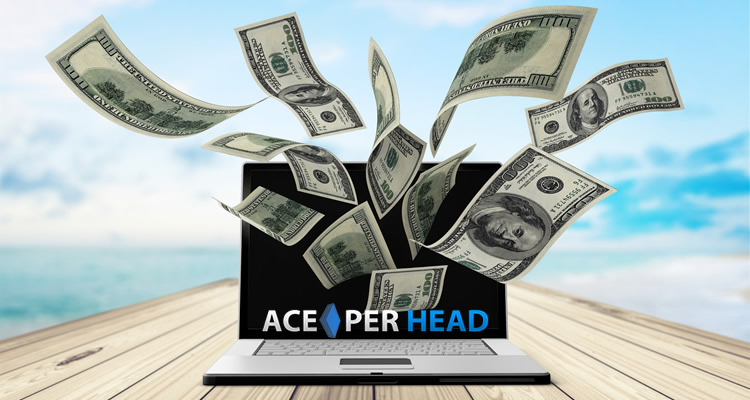 The worldwide gambling industry continues to grow, but for certain jurisdictions the future is uncertain due to legislation curtailing the operations. Local bookies in these places must evolve and transform their business to stay alive.
Can the Local Bookie Survive?
The betting trends over the last few years have included online and mobile platforms, and these have grown to such an extent that they are now the preferred wagering method of players around the globe. So how can the neighborhood bookie keep up? Luckily, the answer is at hand,  www.AcePerHead.com is considered the best bookmaking service of 2017.
As a leader in the betting industry, ACE PER HEAD was one of the first companies to identify online betting as a key market growth indicator, and had the vision to invest heavily in the design of online and mobile platforms that are easy to use, robust and extremely secure. This combination, means that more players can access the platforms without suffering delays or downtime, and there is no need for complicated user manuals, as the system is designed to be used by both beginners and experienced players.
The mobile application is especially appealing to the younger crowd, according to several reports, the average age of traditional bettors is 45, while the average age of online players is 35. What does this mean to you as a bookie? By teaming up with one of the most innovative pay per head services, you can now reach a wider spectrum of the market. Having a bigger piece of the pie is certainly one way to stay in business.
It is no secret, that in recent years the processing of player payments has become the biggest hurdle for bookmakers, this has pushed some of the most popular sportsbooks in the region into a tight corner and some have even gone bankrupt. This led to a resurgence of the local bookie, where payments are easily handled, however, gamblers were now used to being able to bet at any time, and to have added features, like alternative lines, props, futures and live betting, leaving the locals unable to compete.
AcePerHead.com has been providing quality bookmaking services since 1998, and have excelled in every aspect, from outstanding customer service to both agents and players, to the best and sharpest lines available, not to mention the security of their systems. Their continuous quest to improve and offer innovative services to their clients has led them to incorporate one of the most robust live betting platforms. This platform caters to every sport and market imaginable, giving you the opportunity to expand your client base in ways you never thought possible.
Their agent console allows you to manage your players' activity 24/7, their suite of real time reports and end of week statement will cut your work time in half easily. Spend more time growing your business and less time worrying about it.
If you are a neighborhood bookie who has an entrepreneurial head on your shoulders, you understand the importance of teaming up with the best bookmaking service of the year, the competition is steep in this business and having a company like ACE PER HEAD at your service will make a big difference in the success of your business; don't delay any further and open an account today!